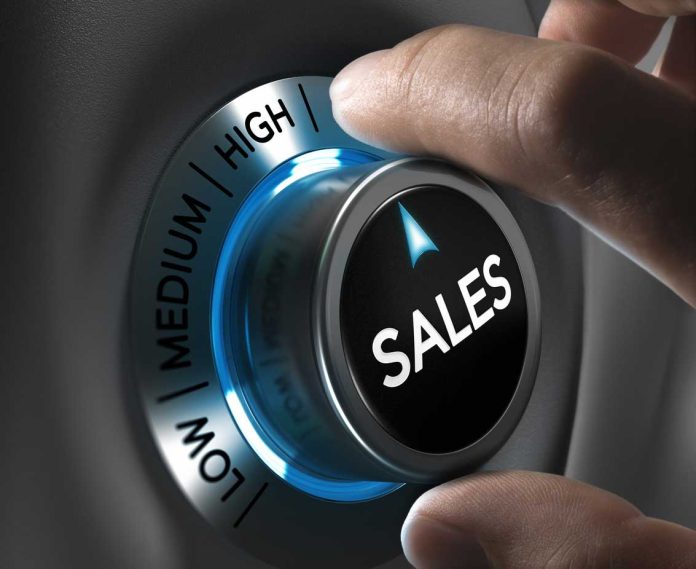 Marketers can maximize conversions and revenue by combining the power of video engagement with artificial intelligence solutions. AI assists business owners in meeting the difficulty of video marketing efforts. It means that marketers and business people can use solutions like simpleshow to make videos that take clients through the sales funnel and utilize analytics to follow up more effectively. 
simpleshow is well-known for its smart platform, which employs artificial intelligence to simplify the video creation process for users. Voiceovers may be added to videos in a variety of ways, including employing automated voices, recording scene by scene directly in the tool, or transferring audio recordings recorded outside of the simpleshow video creator. 
Uploading related audio-visual content about the product or service will assist in enhancing sales by giving product information in an engaging way. People pay more attention to pictures and videos with sound than they do to long descriptions of products that are only written.
As a result, adding product descriptions utilizing voice-over in videos to show them to your audience will prove to be a beneficial technique. You may be aware of this successful method but are unsure how to execute it or where to begin.
How to Use simpleshow to Create Perfectly Timed Voice-over Videos For Your Products
Simply click the record button, record your text, and you're done! The timing engine, a new clever voice processing technology, analyzes your voice and ensures the correct timing of your video. Speak as quickly or as slowly as you choose—all illustrations and avatars emerge at exactly the proper places without any post-processing.
Look for a space with decent acoustics. A small space with low ceilings is ideal for this. If your room reverberates a lot when you talk, cover your head, laptop, and microphone with a light blanket while recording to mute the resonance. 

Warm up your voice and drink plenty of water while recording. Water is still preferred here; coffee, on the other hand, hurts the vocal cords. Try a couple of tongue twisters before recording to improve your articulation. 

Determine the tone of your recording. Are you more serious or lighthearted? In general, speaking a bit slower than usual is a good idea. Also, make a conscious effort to stress your text and give it highs and lows. This will help you avoid making a boring recording that won't inspire people but will turn them off.
Creative Video Content Ideas to Grow Your Sales
As a brand, one of the most powerful weapons at your disposal is consistency. Using creative briefs to define your brand voice and sending those briefs to contracted creatives ensures that your brand voice remains consistent in new marketing content. Here are some fantastic ways to use video content to boost sales.
Ensure Brand Consistency on YouTube Channels
A YouTube channel is one of the finest tools for any company, but especially for newer firms. Upload stand-alone videos from simpleshow or a collection of videos expressing your brand, corporate culture, and the items you want people to love and share. With basic video content, there are four excellent approaches to launching a YouTube strategy. Let's take a look at each one independently.
Blogs are omnipresent these days, and when done right, they can be an excellent marketing tool. When we talk about YouTube, we're talking about video blogging, often known as vlogging. According to research, vlogging considerably boosts the vlogger's perceived trustworthiness. Consistency is essential for making this instrument effective. A consistent posting schedule is essential if you are utilizing a vlog on your YouTube channel to create trust. When people trust your brand, they will most likely buy from you.
Cross-Channel Video Engagement
You can embed YouTube videos directly on your website to generate cross-media content. Drive visitors from your website to your YouTube channel at the same time to increase audience engagement. You can make content for your YouTube channel in a number of ways, such as with DIY video apps or by paying someone to manage your content.
Webinars
Webinars are live video conferences in which the host or hosts can connect to viewers all around the world at the same time. The host of a webinar can show video of themselves, provide slide exhibits and demos, and even invite visitors to join the video. This lets people from many places attend an event at a low cost for everyone involved.
Webinars are a wonderful way to raise brand awareness. Along with teaching and selling, you can organize live interviews with leaders in your niche, demonstrating your dedication to collaboration with other brands. So, if you want to learn something or if you're an expert who wants to get more attention or sales, webinars are a great way to market yourself.
Post Videos on Social Media
The most popular technique to sell with video content is through social media. You can get more people to know about your brand by using video ads on social media. You can also keep your target audience interested in your business and even sell products on social media.
Posting Videos to Instagram Stories
Adding relevant hashtags is one way to boost your marketing potential on Instagram stories. If you're savvy, you can even hide a few hashtags by matching colors on the image, resulting in more views and less congested photographs and videos.
Posting Videos to Facebook Stories
If you use Instagram to create stories, you can share the same story on Facebook directly from Instagram. However, social engagement and strategy vary greatly amongst social platforms. 
It is entirely appropriate to post different content on each social networking platform. This allows you to run another A/B style test to evaluate which content engages people the most. This provides you with analytics to help you create future marketing content.
Instructional Materials
Tutorials are yet another excellent way to promote your product and boost sales. You can share tutorial videos on all major social media platforms. It is an excellent way to educate and engage your audience, as well as enhance sales and consumer trust. Make sure your lesson descriptions include links and calls to action.
In a Nutshell
simpleshow allows you to produce interesting and appealing marketing videos. This AI-powered video creator is an easy-to-use tool for individuals who plan to use it frequently. The user interface is simple and light, so both beginners and experts can use this tool to improve their sales and marketing.
The views expressed in this article are those of the authors and do not necessarily reflect the views or policies of The World Financial Review.