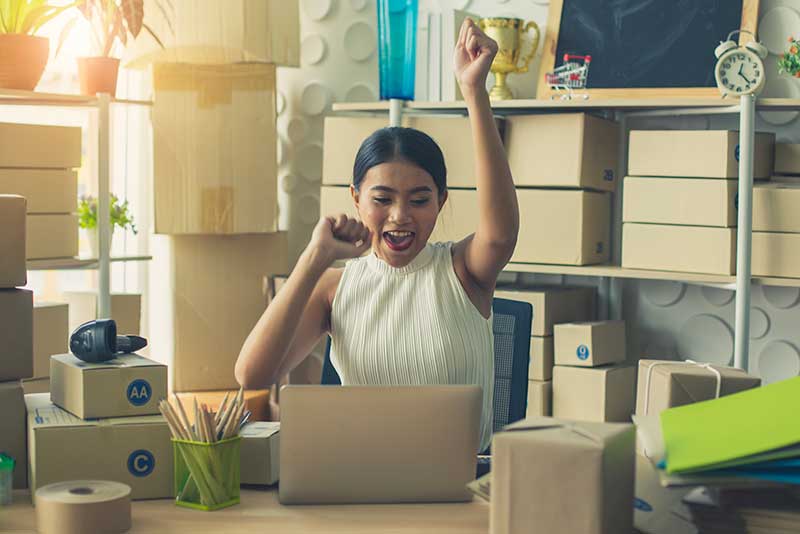 Going into a new business venture is an exciting and rewarding experience, which entails planning, making financial budgets and decisions, conducting extensive market research, making a financial commitment, getting a business mentor, and learning about topics you never expected to know about. But where do you begin? There are numerous approaches to starting your own business. Still, it is critical to consider your business idea, how much time you have, how much time it will require, and how much money you want and need to invest — which involves your financial resources and also if you're ready to take risks— before making any decisions concerning the new business. 
In starting a business, no size-fit model applies to a successful startup, but there are daily responsibilities you look forward to making your business an achievable one. The steps below will help you make decisions to improve your new business venture. In terms of helping with your thoughts about your business, the launch, and critical questions you're meant to answer before you start a business. 
This article will explain startup strategies that will help you have success in your business enterprise. 
Before going into tips on how to start your own business, You need to learn some business skills. This can be done by asking for help from smart entrepreneurs, business mentors, and people excelling in the entrepreneurial field. It would be best if you stayed consistent. Also, as a business owner, Most business owners tend to feed on their initial motivation but become frustrated when that motivation for more fades. This is why it's important to develop habits and routines that form a responsibility to your enterprise. These daily responsibilities would be the ones to keep you going when motivation wanes.
1. Assess yourself
Let's begin with the most important question. Why do you want to start a business? What are your long-term goals and objectives? This question will help you decide what type of business to start. If you want to make extra money, you should consider starting a side hustle. If you want more freedom, it might be time to quit your cooperate job and start something new.
Once you've answered these reasons, you still need to ask yourself some additional questions to help know the exact type of business you want to venture into and whether you have what it takes. Questions such as what are the future career goals you have for the business? What abilities do you possess? What are your interests? What is your area of specialization? Are you willing to spend more of your financial resources while taking risks? How much money do you require?
Thanks to Eugene Ladizinsky, Owner ROLLerUP
2. Refine your business ideas
If you're thinking about starting an enterprise, you've probably decided what you want to sell, or at least which market you want to enter. Conduct a quick search for existing companies (your market competitors) in your desired field—research what the current brand owners are doing and how you can do it better. 
You'll see some business adviser telling you to monetize what you love, but it overlooks two critical factors: it must be profitable and something you're good at. For example, you like food, but is your business idea viable if you aren't a good cook? 
Thanks to Robert Grin, Owner NewCondosVaughan
3. Understand Your Competitors and Market
Most entrepreneurs spend their time working on their products rather than researching their market competitors. If you are trying to outsource the funds for your business, the potential partner will want to know what differentiate you from others (or your business idea).
There are ways to go about making competitors research. Which are;
The first stage of any competition study is basic research, which gathers information directly from your potential customers rather than relying on previous data. It'sIt's not that depending on previous data isn't good, but you need first-hand review for this. You can learn what consumers want using questionnaires, surveys, and interviews.
Unless they are your target market, polling friends and family is not a good idea. People who say they'd buy something and those who do are not the same. You don't want to put so much faith in what they say, create the product, and then fail when you try to sell it because everyone who said they'd buy it didn't because the product wasn't something they'd actually buy.
When conducting your secondary research for the new business, use existing sources of information, such as census data, to gather information. Current data can be studied, compiled, and analyzed to meet your needs, but it may not be as detailed as primary research.
Thanks to Yuri Grakovski, Ceo CanadianFlooring
4. Create a business plan
A business plan is important and needed when starting a new business. It will streamline your goals, objectives, and reason for your products or service. A business plan is a collection of business documents that serve as a road map for starting a new company. This document is easy to understand and absorb for potential investors, financial institutions, and company management. A business plan will help you identify potential issues even if you plan to self-finance. A comprehensive business plan should include the following sections: Company description, Executive summary, Market analysis, Organization and structure, Mission and goals, expenses, the products or services, and overall profits.

Thanks to Phil Greely, Owner, Sell My House Fast
5. Make a SWOT analysis
It's essential that you Make a SWOT analysis. Suppose you don't know how to create a SWOT analysis. In that case, you can ask your mentor or consult your business. Entrepreneurs like Oskar Hartmann, a venture capitalist, international investor, business angel and collector of unicorns – who has ventured into many businesses everywhere. People like this would be able to help and put you in the correct part. 
The word SWOT analysis is an acronym for strengths, weaknesses, opportunities, and threats. Conducting a SWOT analysis allows you to examine the facts about how your product or idea might perform in the real market. It can also assist you in making sound financial and business decisions about the direction of your idea. Your business idea may have flaws you weren't aware of, or there may be opportunities to improve on a competitor's product.
Thanks to Jon Paul, Owner, Is Lsat Tutor
Starting a new enterprise requires you to be learning new things. How to under business plans and budgets, manage your financial resources, read successful case studies on businesses, self-promote your brand, and reach business investors.
The success derived from building a business gets known over media quickly, but the hard work put into it wouldn't be seen by people. They don't see the years of dreaming, building, and positioning that go into the big public launch, so it's rarely that simple. As a result, remember to stay focused on your business journey and not compare your success to that of others.

The views expressed in this article are those of the authors and do not necessarily reflect the views or policies of The World Financial Review.