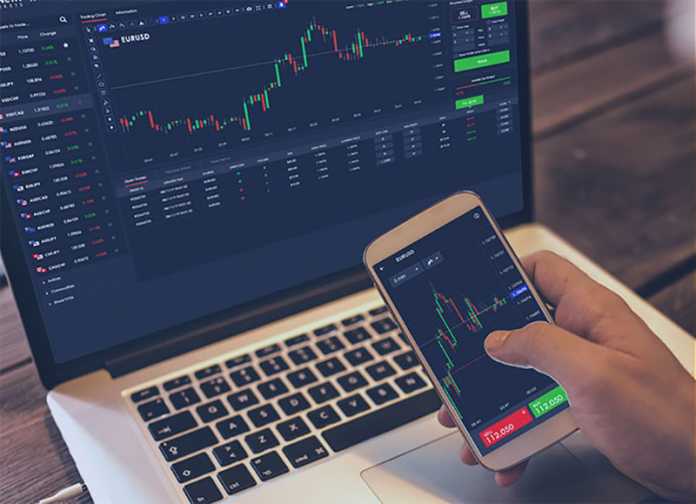 Global financial trading today is moving fast, faster than ever. And online trading platforms are just the top of the tops for those interested to be a part of it.
This relatively new tool of investment became a world-phenomenon thanks to the impact of the internet on society and the growing financial awareness in common people. As of today, more than 280,000 traders are using trading platforms in the United Kingdom only. To put things into perspective: if you think that there are approximately 46 million British citizens using the internet, 1 out of every 165 internet users is an online trader. If you're an online trader looking to take advantage of the latest trading technologies, you might consider hiring a NinjaTrader freelancer who can help you customize and optimize your trading strategy using advanced trading tools and automated systems. Although gaining with trading may be a difficult and highly-risk process which requires extended study of markets and their financial instruments, there are still plenty of people trying to achieve success through it.
And if you want to be one of them, you must choose the best trading platforms offered in 2022.
The List
The following list is the product of an extended research of what internet brokers have to offer us when speaking about trading platforms. Specifically, we wanted to find the best trading platforms in terms of:
Low/Free trading fees

Free demos

Low/Free minimum deposit

Charting tools

Research Data
We must also stress the fact that every trading platform present in this list is regulated by a financial authority. In our specific case, the following platforms are regulated by the Financial Conduct Authority (FCA), the highest financial authority in the United Kingdom.
1. PowerDesk (FinecoBank)
Probably the best option of the new year, PowerDesk is a pluri-awarded trading platform empowered by FinecoBank.
FinecoBank is an Italian bank specialised in online brokerage since 1999. Especially focused on retail trading since their start, FinecoBank is a constituent of FTSE MIB since 2016, which makes it the equivalent of a blue-chip company for the Italian Borsa di Milano.
The result of their work is the PowerDesk, a powerful trading platform designed for top performance on the market which enables the customer to:
Use a Multicurrency-account with 20+ currencies to choose

Watch live-prices and market data

Use advanced charting tools

Use an ISA account

Customise your trading experience
On top of it, PowerDesk does not require you to cover any activation cost or monthly fee, which makes it a perfect choice for beginners.
2. DEGIRO
Established in the Netherlands and active since 2013, DEGIRO is a low-cost and efficient trading platform if you are interested in trading in stocks.
Their trading platform is pretty basic, but their low commission on stocks and other trading instruments made their platform one of the most used worldwide and it is active in 18 countries across the world.
DEGIRO's platform strongest points are:
No minimum deposit required

Low-cost stock trade fees

Low-cost/free ETF fees

User-friendly desktop platform and mobile app
Alas, they have an average charting package which may be not useful to expert traders but enough for newcomers.
3. Capital.com
With no hidden charges and an (almost) zero commissions policy, Capital.com took a place of honour in our chart.
Launched in 2016, Capital.com is a global CFD broker which has offices located worldwide in the United Kingdom, Australia, Belarus and Cyprus. Therefore, it is regulated not only by the FCA, but also by the European CySEC, the Australian ASIC and the Nation Bank of the Republic of Belarus.
Among their strongest points we remember:
Fast and fully digital account opening

Low minimum deposit

Low fee for forex CFDs

Excellent customer service

Credit/debit card deposit available

No withdrawal fees

No inactivity fees
Capital.com is therefore a great choice if you want to start investing in forex CFDs, but their stock index CFDs fees are quite high compared to the competition.
Disclaimer: This article contains sponsored marketing content. It is intended for promotional purposes and should not be considered as an endorsement or recommendation by our website. Readers are encouraged to conduct their own research and exercise their own judgment before making any decisions based on the information provided in this article.


The views expressed in this article are those of the authors and do not necessarily reflect the views or policies of The World Financial Review.