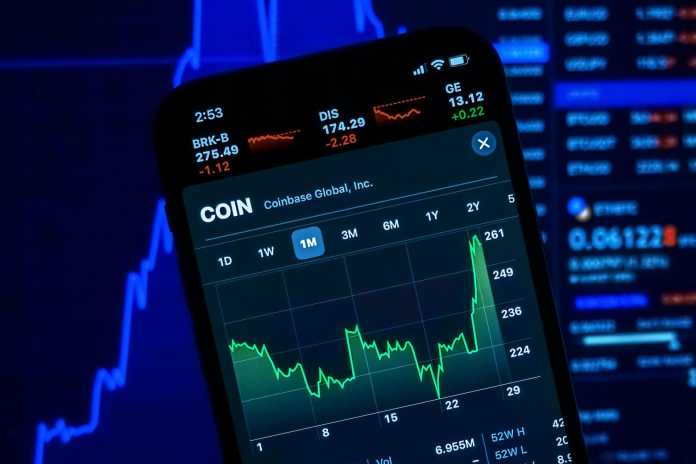 In recent times, DeFi has been making a lot of news. DeFi introduced a completely new financial product and simplifying financial services. But to get started with DeFi, one of the most important things you will need is a DeFi wallet. So the question is, what are some of the best DeFi wallets available out there?
Wallets are extremely important for participating in the DeFi ecosystem. As it offers a number of features, usability, and security. You have to use DeFi wallets to store your assets securely.
Anyway, let's just go ahead and check the top DeFi wallets available out there:
Best DeFi Wallets to use in 2021
1. MetaMask
At first, there is the MetaMask. This one is a wallet and a browser. Using the app, you will easily buy, spend, spend, and exchange your digital assets.
The wallet allows you to make payments anywhere, log into websites securely to trade assets, lend, borrow, play games, publish content, buy rare digital art, and more.
Along with that, MetaMask also provides access to web3 applications using popular browsers like Google Chrome.
Also, the wallet simplifies ethereum transactions. You can send or receive transactions with a few clicks only or use QR codes.
Moreover, you can also use the wallet to store ETH, ERC20 tokens, ERC721 tokens. Even, it is linked with two exchanges from which you will be able to buy cryptocurrency. Plus, users will be able to select Coinbase to purchase Ether and ShapeShift to buy Ether or ERC-20 tokens.
Furthermore, MetaMask is available for a wide range of devices. For instance, it has support for three browsers, including Google Chrome, Brave, and Firefox. Plus, you will find an app for Android and iOS devices.
2. Coinbase Wallet
Next, there is the Coinbase wallet. This is also one of the best DeFi wallets available out there. But the app is not only dedicated to your DeFi assets.
But you can use the wallet to store all your crypto and NFTs in one place. Also, it allows you to trade more than 500 assets on DEXes and earn interest on your holdings. Also, it doesn't require you have a coinbase account.
The wallet supports 500+ tokens, including BTC, ETH, USDT, UNI, LINK< LTC, and more. As well as you will be able to buy, sell and store your NFTs in a single gallery.
Also, you will be able to get started with decentralized exchanges, DeFi protocols, collectibles, and crypto apps.
You can get Coinbase wallet for Chrome browser or download the app on your Android or iOS devices.
3. Eidoo
Eidoo is a multicurrency crypto wallet that helps you to manage your assets in a better way. It offers you access to hundreds of tokens and a built-in DeFi exchange. So you can easily buy, store, trade, manage and sell digital assets.
With this single wallet, you will be able to hold your ERC-20 tokens. Also, there is no need for you to manage them across multiple locations.
Plus, it allows you to store BTC and other tokens on any of your devices. Also, it allows you to access all your digital assets across multiple devices.
Even, it also features a built-in decentralized exchange for the most effective atomic swaps. The wallet also makes it easy to manage multiple accounts straight from the Eidoo app. So in case if you need separate wallet addresses, you can easily get them.
You can also participate or launch token sales that are 100% compliant with local regulations. Also, it gives you the chance to back unique projects.
Plus, you can explore the entire DeFi ecosystem and easily manage your entire portfolio. Also, you can interest in your digital assets.
What's more? Eidoo wallet is available for multiple devices such as OSX, Windows, and Linux. Plus, you will find Android and iOS apps.
4. Argent
Next, there is the Argent. It is also one of the best DeFi wallets available out there.  The wallet is extremely easy to use and lets you store Ethereum and DeFi securely. Along with that, you will be able to exchange, earn interest and invest in digital assets with just a few clicks.
The best part of this wallet is that it has multisig security and no seed phrase. So the wallet allows you to lock and unlock and recover without a seed phrase easily.
Plus, the wallet gives you one tap access to DeFi and Ethereum, Compound, Uniswap, Lido, Yearn, Aave, WalletConnect, and more.
Also, you will be able to exchange at the best price from decentralized exchanges like Uniswap, Balancer, Curve, and other ones.
What's more? The wallet makes it pretty easy for you to display, send and securely store high value NFTs. Also, you can buy crypto with a bank transfer or using your debit card.
5. MyEtherWallet
Up next, I have MEW or MyEtherWallet. This one is free to use and offers you a client side interface that lets you interact with the Ethereum blockchain. However, it is only available for Android and iOS devices.
Furthermore, this is also an open-source project that allows you to generate wallets, interact with smart contracts, and so much more.
The wallet has partnered with Bity, kyber Network, Changelly, and Simplex to allow you swap fiat to crypto, ETH and BTC, and ERC-20.
Moreover, you will also be able to buy crypto with a few taps using your bank account, hold and send Ether and tokens, send and receive ERC-20 tokens.
Also, you will get to enjoy features like Ethereum 2.0 staking, Connect to MEW web via myetherwallet.com. After connecting to the web, you can convert your crypto back to fiat, swap and trade, register ENS names, interact with DApps and so on.
Final Words
So those were some of the best DeFi wallets that you can check out. Each of the wallets has its own set of features. So go ahead and check them out thoroughly and see which one meets your requirements. Also, for additional questions, do drop a comment below.
The views expressed in this article are those of the authors and do not necessarily reflect the views or policies of The World Financial Review.