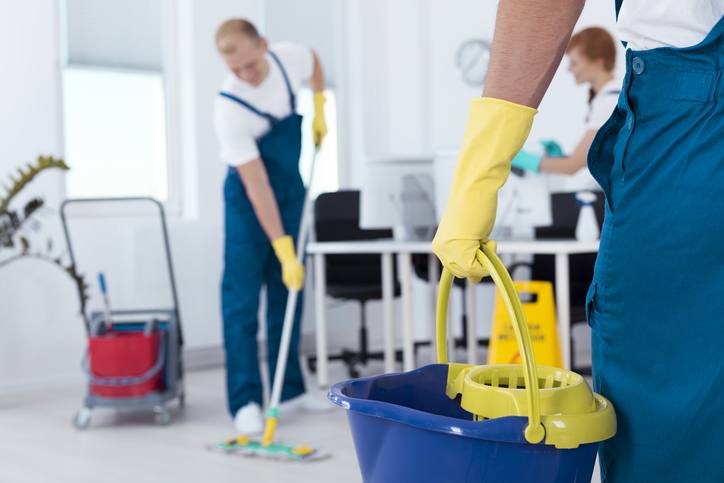 Cleaning your home or business is a task that you may complete on your own. Going the Personal method saves money and makes cleaning a more personal experience. When you have the time to figure it out and follow the steps, it sounds like a lot of fun. If you aren't so fortunate, you should engage a professional cleaning business to help you organize your belongings.
Professional cleaners and specialists are also advantageous because they cover a larger area. They can clean hard-to-reach areas and places you didn't think required cleaning. They also offer specialized cleaning products and equipment to keep your home smelling and looking clean. With all of these benefits, it's a good idea to contact the top cleaning services in your area.
The best cleaning companies work with technologically advanced equipment. Needless to say, this allows for deep-cleaning factories, office spaces, and even warehouses. One of the techniques that they use to ensure maximum cleanliness is by employing floor cleaning machines. This rinses clean and scrubs the flooring all at the same time. It removes, dirt, filth, and other debris and ensures a clean floor. 
Here are the Best 5 Toronto Cleaning Companies:
Whether you're a large corporation with multiple floors, a tiny business with a lot of energy, or a homeowner in need of a deep clean, they've got you covered. No nook or cranny goes unnoticed, and no rubbish can be left unattended. They recognize the importance of client responsiveness, consistency in service, and the effectiveness of their job based on their many years of expertise.
Master maid is one of the famous cleaning companies in Toronto. You should choose master maid because they provide condo and home cleaning services, and a significant number of their clients require assistance from time to time. They are happy to assist with any property, whether it is a house or a condo. They also provide move-in and move-out cleaning services, so if you're moving into a new place or simply want to leave it in fantastic shape for the next renter, they've got you covered. They also offer AirBnB cleaning services in Toronto, as well as post-construction cleaning and workplace cleaning at the cost of:
Cleaning service charges are $130 for a studio/one-bedroom, $150 for a two-bedroom, $190 for a three-bedroom, $230 for a four-bedroom, $280 for a five-bedroom, and $350 for a six-bedroom. While in an office or other location, the following prices apply 700 square feet – $120, 1000 square feet – $140, 2000 square feet – $180, and 3000 square feet – $220. Moving out is divided into three services: service one costs $215, service two costs $235, and served three costs $275. To know what are the other inclusions, you can visit their website. Master maid has 5.0 stars reviews on their site.
2. FOCUS CLEANING
Focus Cleaning offers a full range of commercial cleaning services, as well as specialized Janitorial Services. Their workers are trained and certified in commercial facility maintenance, as well as customer service and satisfaction. Focus Cleaning is a customer-focused janitorial and cleaning service. They strive to provide the best cleaning service available by employing skilled professionals to create a safe and clean environment for both employees and clients.
Cleaning Services, Maintenance Services, and Restoration Services are among the services/products offered in Toronto, with 5.0 stars based on three online reviews. Their pricing range depends on the area that will be clean and the size of the space.
3. MCA GROUP
Schools, restaurants, offices, sports facilities, hotels, retail spaces, medical facilities, and industrial buildings are the commercial institutions that MCA Group cleans. MCA Group is also one of the few cleaning companies that operate 24 hours a day, seven days a week, making it an excellent option for emergency cleaning. It can clean offices at all hours of the day and night, even when no one is present.
Office/post-construction/building/retail/hotel/restaurant cleaning, Dealership cleaning, Food plant cleaning, and Janitorial services are available in Toronto. On Google Reviews, there are over 76 reviews with a rating of 4.9 stars. Their rates vary depending on the type of cleaning required. The good thing about MCA Group is that they offer 24 hours and are a meager cost.
4. NO MORE CHORES OF TORONTO CLEANERS
No More Chores is, without a doubt, one of Toronto's most in-demand cleaning service companies, serving both residential and commercial clients. No More Chores offers a large cleaning crew that can handle a range of cleaning jobs, including maintenance cleaning, commercial cleaning, rental cleaning, and move-in/out cleaning. Standard cleaning, one-time deep cleaning, move-in, and move-out cleaning, commercial cleaning, and post-construction cleaning are all services/products available in Toronto.
The advantages of this cleaner are that home appliances will also be cleaned, and cleaning services are available on a one-time, weekly, and monthly basis, but they are costly. The lowest prices are $200.
5. SCRUBBI
Scrubbi offers a variety of home cleaning services in Canada. With their excellent services, they create a pleasant and clean environment. Take use of their 24-hour availability and responsive customer service by booking an appointment quickly, changing your cleaning dates, selecting your favorite cleaning chemicals, and taking advantage of their 24-hour availability and responsive customer service.
Cleaning regularly, Cleaning after a Move-Out, Temporary Cleaning on a One-Time or Short-Term Basis, and Providing Services are all services/products available in Scrubbi(Weekly, Biweekly, Monthly). On weekends, they are closed. They are per-session fees. Four sessions at home cost $298, whereas four sessions in the office cost $388.
We all know that Cleanliness is directly relevant to disease prevention and hygiene. Various janitorial services contribute significantly to this goal. It is something that affects not just people but also the environment and the workplace. People gain a sense of dignity and moral superiority when they clean. Always choose the best partner when it comes to cleanliness.
Disclaimer: This article contains sponsored marketing content. It is intended for promotional purposes and should not be considered as an endorsement or recommendation by our website. Readers are encouraged to conduct their own research and exercise their own judgment before making any decisions based on the information provided in this article.


The views expressed in this article are those of the authors and do not necessarily reflect the views or policies of The World Financial Review.