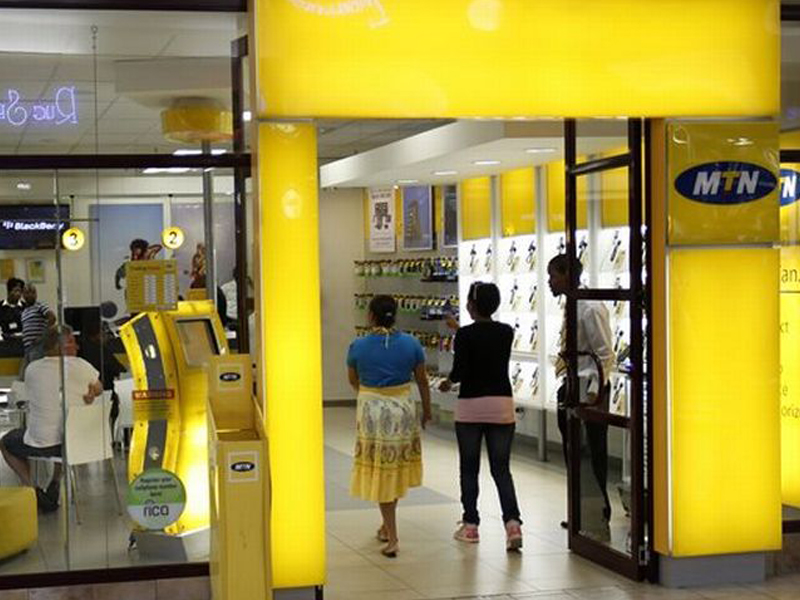 Africa remains an attractive investment region for the global investor. The businesses that will reap the most benefit from the "Africa rising era" are the ones who can localise effectively and can capitalise on intra-Africa trade.
The opportunity
The African continent continues to be an attractive region for the global investor. A couple of decades ago, there were high levels of uncertainty and disbelief on the growth potential of African economies – especially because for a long time the region was labelled as the "dark continent". This resulted in many risk averse investors missing out on the good returns that were realised by the early movers during that period.
Over the last fifteen years, significant volumes of research have gone into validating these opportunities and how best to capitalise on them – especially in sectors such as agriculture, resources, consumer goods and infrastructure. Going forward, the continent will be going through what is often labelled as the "Africa rising era". This is due to key drivers of growth that are expected to help the region sustain good growth levels for decades to come.
According to the United Nation's World Urbanization Prospects report, the percentage of Africans already living in cities is expected to grow to 56% by 2050, up from 40% currently.
As an example, one major driver is the increasing size of the working age population. In Africa, it projected to be the world's largest and youngest over the next couple of decades – surpassing all other regions. The African Development Bank predicts that in 2060 Africa's population will be as large as 1.87 billion – of which 74% is expected to be of working age.1 While other regions face increasingly aging populations, Africa is experiencing the opposite – which presents a potential source of competitive advantage.
Another example of a major growth driver is the rising levels of urbanisation. According to the United Nation's World Urbanization Prospects report, the percentage of Africans already living in cities is expected to grow to 56% by 2050, up from 40% currently.2 This presents tremendous opportunity for businesses as customers' needs expand into unexplored markets. A good example of this shift has been seen in the telecommunications sector where Africa is experiencing the fastest mobile subscriber growth in the world.3
These are merely a few examples. In order to benefit from these opportunities, it is important for global investors to evaluate the opportunities in the region for their own merits – independent of the current noise in the global markets. When China surprised the global markets last year with an economic growth slowdown, investors reacted with withdrawals of hundreds of billions of capital from emerging markets,4 even though the fundamentals within some emerging economies remained valid. During that the same time period, Africa has remained the second fastest growing region in the world.5
Shift in behaviour
Currently the African region is heavily exposed to the movements in the global markets, mainly because the majority of African imports and exports are with countries outside of the region. There is a need to start focusing on boosting trade within the region as doing so is likely to make the region far less exposed to the volatility of global markets.
The topic of intra-Africa trade has recently become a key discussion topic among African leaders because intra-Africa trade is an opportunity that was previously overlooked. In 2014, intra-Africa trade was between 10% and 12% of Africa's total trade. In comparison to other regions, this percentage was 40% in North America and estimated at 60% in Western Europe.6
In the same way that other regions grew and stabilised through intra-regional trade, Africa needs to do the same. Fortunately there are some early signs of this as more and more African countries begin to see the value of trading with and investing in neighbouring countries, instead of primarily with Europe, Asia and the Americas. Ernst and Young reported that in 2014 intra-African investment was the second largest source of foreign direct investment in Africa. The intra-Africa investment into new projects by 32.5 percent since 2007 – four times faster than investment flows from developed economies.7 As of this year, African leaders have agreed to pilot the introduction of an African Union passport in the hopes of making it easier to trade within the region.
It is common knowledge that the success of any business in an emerging market relies on the company's ability to adapt their business model and team to the local environment.
This shift of African business leaders and politicians towards supporting more openness to collaborating with other African countries is quite important. It is a signal that the region is finally recovering from the impacts of the continent's complicated history. A history that resulted in some business leaders in Africa – both local and international – unfairly perceiving African trade partners as being inferior to non-African ones. As these inferiority complexes become invalidated, more leaders are shifting their paradigms towards accepting the role that intra-Africa growth can play in boosting growth.
The eradication of these inferiority complexes resulted in Africans appreciating the skills and experience of locals, instead of constantly choosing to place people from the developed world into key positions of leadership. In the same vein, there is much more local support being provided for local and international businesses in Africa that are led by Africans. This is important for ensuring the sustainability of the growth within the region. After all, in any region in the world, locals are far better positioned to lead within their own region than anyone else because of their understanding of the local environment.
When one does business in most regions outside of Africa, businesses led by non-locals are more the exception than the norm – which is a complete contrast to what one sees in some African countries. It is common knowledge that the success of any business in an emerging market relies on the company's ability to adapt their business model and team to the local environment. Using that as a premise, it would be illogical to invest in businesses in Africa that are not focused on achieving this effectively. The lack of sufficient local skills is not a justification for not localising. Lack of skills can be solved through training and upskiling – not through complete replacement of the locals.
South African born businesses such as MTN in telecommunications and Shoprite in food retail are often cited as the notable success stories because they proved that good returns can be achieved by growing within Africa instead of solely internationally. They continue to reap the benefits of localisation. Coca Cola is also a good example of an international company that succeeded in Africa through localisation.
South Africa's Black Industrialists
The South African government has recently taken steps towards boosting localisation in the hopes using this as a means to increase growth driven by intra-Africa trade. South Africa's young 22 year old democracy is still battling with redressing the effect of the inequalities from the Apartheid era. The majority black population remains underrepresented in the leadership and ownership of businesses – which could be preventing the country from benefiting from localisation. Currently only 3% of South Africa's economy is black owned, even though the black population represents more than 80% of the population.8
The success of a business, in any market, relies on its ability to be successfully entrenched into the local environment.
There are a number of interventions that have been introduced over the years to address this. One of the most recent ones is the black industrialist programme which was launched earlier this year by the Department of Trade and Industry.9 This programme equips previously disadvantaged business leaders and entrepreneurs with the financial support and market access that they need to capitalise on localisation, initially within South Africa and eventually to the rest of the African region. The programme is primarily focused on developing production and manufacturing businesses because the industrial sector has shrunk significantly in South Africa over the last decades. The contribution to GDP of the manufacturing sector has declined from 20% in 1994 to only 12% in 2013.10 If the country does not find ways to revive the level of industrialisation within the country, it faces the risk of not being well positioned to gain from the large African workforce expected in the future. The biggest economy in Africa cannot afford to miss out on this growth opportunity.
South Africa already suffers from being ranked as having the worst unemployment rates in the world – estimated at 27% earlier this year.11 At the same time, the country faces low levels of entrepreneurship. The country is in dire need for more individuals to build businesses that can drive job creation.
If initiatives as the Black Industrialists Programme succeed, they will create a new era of black South African leaders – ones who are able to succeed as employers, creators of job opportunities, instead of perpetuating the limiting "employee only" mentality from the Apartheid era. Already a number of private and public institutions have come forward to support this initiative and hopefully global investors will follow suit – not just in supporting African led businesses in South Africa but also in the rest of the continent.
Conclusion
Going forward, global investors looking for opportunities in Africa should incorporate the level of localisation of a business into the investment selection criteria. This is because the success of a business, in any market, relies on its ability to be successfully entrenched into the local environment. In other regions of the world, this is typically not a factor because the businesses are already operating in localised manner. In Africa, it could be the deciding factor on whether the business will be able to capitalise on the Africa rising narrative.
Featured image courtesy of: timeslive.co.za
About the Author
Zipho Sikhakhane writes and speaks on leadership, entrepreneurship and doing business in Africa. She invests in African businesses and is a Business Columnist for the Sunday Times in South Africa. She has a Masters in Business Administration from Stanford's Graduate School of Business, United States. Email: zipho@ziphosikhakhane.com
References
1. Africa in 50 year's time, September 2011. http://www.afdb.org/fileadmin/uploads/afdb/Documents/Publications/Africa%20in%2050%20Years%20Time.pdf
2. United Nations World Urbanization Prospects, 2014. https://esa.un.org/unpd/wup/Publications/Files/WUP2014-Highlights.pdf
3. The future of Telecoms in Africa The "blueprint for the brave, 2014. https://www2.deloitte.com/content/dam/Deloitte/fpc/Documents/secteurs/technologies-medias-et-telecommunications/deloitte_the-future-of-telecoms-in-africa_2014.pdf
4. Money Leaving Emerging Markets Faster Than Ever Amid China Slump, 14 January 2016. http://www.bloomberg.com
5. Despite headwinds, Africa's economy is still strong, 8 August 2016. http://www.howwemadeitinafrica.com
6. Intra-Africa trade: Going beyond political commitments, August 2014. http://www.un.org/africarenewal/magazine/august-2014
7. Greatest Source Of Investment In African Economies Is Africans, 14 August 2016. http://afkinsider.com/131213/opinion-greatest-source-of-investment-in-african-economies-is-africans/#sthash.5ZBSGpaq.dpuf
8. Only three percent of SA economy black-owned, 03 September 2015 https://www.enca.com/money
9. Black Industrialist Programme. https://www.thedti.gov.za/economic_empowerment/Black_Industrialist.jsp
10. Rise of black industrialists is opportunity for 'Africans to solve African challenges,' 28 January 2016. http://www.howwemadeitinafrica.com
11. South Africa's unemployment rate vs the world, 31 May 2016. http://businesstech.co.za/news/general/125145
The views expressed in this article are those of the authors and do not necessarily reflect the views or policies of The World Financial Review.