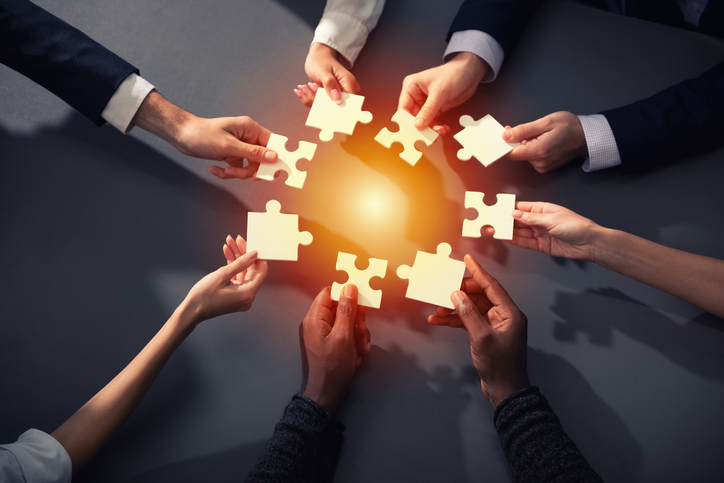 By Howard Yu
The surging market capitalization of Tesla, Nio, and BYD demonstrates the reward of vertical integration—when it's needed. But be careful. Its misapplication can be equally costly. Intel's woes tell us all. 
To prepare for a future is to learn new skills. No industry illustrates such dynamics better than the automotive one. In the global auto industry, executives scramble to buy enough semiconductors. It's the biggest bottleneck in production. Production lines are stopped because of the lack of input components. Sorting out that supply chain is now seen as strategically important as finding the next CEO. The procurement of chipsets is dominating the discussion from the boardroom to the factory floor.
Except for Tesla. Elon Musk boasted that the company's vehicle production had increased by an average of 71 percent a year over the past half-decade. That didn't happen because Tesla stockpiled chipsets. That's not how it prepares. But Tesla was able to "substitute alternative chips, and then write the firmware in a matter of weeks." Musk explained, "It's not just a matter of swapping out a chip; you also have to rewrite the software." Tesla's deep expertise in software and electronics translated into flexibility in production. That, in turn, helped the company deliver a record 241,300 vehicles in the third quarter. Net profit soared 389 percent from the previous year, reaching $1.6 billion, its highest ever.
In other words, a car is already supercomputer on wheels. Mechanical engineering belongs to the past. What other automakers must master is knowledge of software, electronics, and electric drivetrains. 
So, who is the next Tesla? 
To Be Future Ready Is to Build Cars Differently
At IMD's Center For Future Readiness, we rank publicly listed companies based on their preparedness for what is to come. We do so by taking a set of rule-based, objective measurements. We calculate a composite score for each player and then compare it to the industry average. 

The ranking relies on hard data. It includes financial reporting, investors' calls, LinkedIn profiles of the management team, CrunchBase, Factiva, and other publicly available information. We call this ranking the Future Readiness Indicator. (You can check out other indicators for banking and fashion here.) 
Two Chinese EV-only automakers, BYD and Nio, share similar origins. They are also battery-first and electronics-heavy. And yet, Nio did not even appear on our list until 2019, and BYD ranked 18th as recently as 2016. Like Tesla, these are young brands. Most car brands are century old. And like Tesla, NIO and BYD have pursued a vertically integrated strategy. It's a specific type of integration very different from those of traditional automakers. 
At Palo Alto headquarters, visitors can observe the myriad manufacturing activities that Tesla carries out in-house. Those are operations that traditional carmakers tend to outsource. 
Tesla seeks to master battery chemistry. Its Gigafactories in Shanghai and Nevada are producing batteries at previously unseen volumes. By solving hard problems internally, Tesla delivers a new type of consumer experience. And this directive is also reflected in how a passenger car is architected. 
Tesla has radically redesigned the electronic architecture under the hood to reduce its complexity. The company splits the overall architecture into four controlled domains. There's the autopilot. Then the central information display and the instrument cluster. And last, the drivetrain and the energy storage. 
Configured in this way, the architecture optimizes always-on connectivity. It allows for over-the-air software updates that mimic the way you get pushed anti-virus updates. This means new firmware in the car can get fixed without the driver heading down to a repair shop. 
It's a kind of product architecture that's geared for data collection. It enables algorithm testing. And it facilitates interaction between a Tesla and city infrastructure. All the while, it makes rooms for future features to be developed. 
In contrast, at most traditional carmakers, the electronic architecture reflects their past experience. It's a design that fits the setup among different suppliers. The five historic domains are the power train and chassis, driver assistance systems and safety, infotainment, climate and comfort, and connectivity. It's hard to update them. Too many features are "hardwired" into the physical parts.
Now we can see that Tesla does not only have an advantage at the product level. Another advantage is its production flexibility, which comes from its unique integration of firm activities.
BYD is another car company with an integrated supply chain. BYD feeds itself not only with batteries, but also with semiconductors. And it's smart enough to follow the playbook of TSMC—the world's biggest semiconductor manufacturer. BYD doesn't just compete against other carmakers; it also supplies critical components to FAW and Toyota. At the time of writing, BYD is spinning off its semiconductor operations to raise additional capital. Those are a crown jewel that it wants to scale, and the reason BYD said it "fared better than its peers when facing chip shortages this year."
Here's When You Should Not Integrate Vertically
What the semiconductor shortage has triggered is the desire for government to make its own manufacturing capacity independent of foreign supplies. The White House is looking to Intel for a solution. Intel, in turn, has vowed to spend $20 billion on a new factory in Arizona that will come online by 2024. 
But here's the hard truth: Intel, the last American tech company that knows how to fabricate advanced chipsets, is not its former self. 
Below is our latest ranking of the technology sector. 
Intel didn't rank well. It's hard to imagine Intel alone can turn the tide. It's too much to ask from one company.
Now, you may be curious how other US chipmakers are doing. Aren't AMD, Nvidia, and QUALCOMM prime examples of innovation powerhouses? Haven't they led the latest hardware advancement in areas like A.I., mobile, or video gaming?
The answer is a resounding yes. But they've done so by shedding the manufacturing aspect. They all rely heavily on Taiwan's TSMC to manufacture their leading-edge products. And because they are factory-less, or fab-less, they don't inherit any sunk costs. They are asset-light compared to Intel. And so they can afford to be "agile."
The fundamental issue is this: Semiconductor production has a very defined roadmap. The entire industry is driven by an engineering determination to to double the number of transistors about every two years. It does so by shrinking the size of a microprocessor. For over five decades, the industry has delivered on its promise without missing a beat. This pace has been immortalized under the name of Moore's law—named after Intel's co-founder, Gordon Moore. Without Moore's law, there would be no Google, no Facebook, no Uber, and no Amazon. All of Silicon Valley would just be like Napa Valley.
But Moore's law is also Intel's biggest problem.
The clarity of the industry also means companies emerge to "specialize" in the value chain. TSMC and Samsung specialize in manufacturing. AMD and Nvidia focus on chipset design. Then you have companies that package and test chipsets for others. 
The value chain, once highly integrated, has fragmented so that specialized players can concentrate innovations in their own chosen areas. Everyone innovates in parallel. This is how Apple can concentrate on designing the most cutting-edge chipset for its MacBook, for example. The company doesn't need to worry about fabricating it. It doesn't even touch assembly of any laptop. 
The truth is, no one can be good at everything once the industry matures. Once a product architecture is developed, smart companies take only a slice of it. So that they can drive innovation at the component level to the next level. Trade happens for good reason. 
The problem with Intel is that it is the only player that doesn't play this game. It designs CPUs for personal computers. It manufactures them. It packages and sells them to HP and Lenovo. It even runs its own advertisements. Intel does the sort of vertical integration that worked wonders in the past. Like self-driving electric vehicles today, CPUs were still developing back in the 90s and early 2000s. But today, the product architecture of a chipset is mature. The source of innovation is specialization, not integration. 
That's how AMD, Nvidia, and TSMC are in full rage. Nvidia has moved on from only deploying its graphic processors in the gaming sector. It's now leading in designing chipsets for A.I. applications. Qualcomm has become the undisputed leader in mobile. AMD used to be an underdog that was on the brink of bankruptcy in 2014. It is now providing the industry with the most powerful gaming processors.
Vertical integration has caused Intel to get stuck with making CPUs for personal computers. 
And so if the US wants to have its own supply of semiconductors, it should not push Intel to build more fabs. Rather, it should get TSMC or Samsung to put new factories on the US soil.
About the Author
Howard Yu is the LEGO chair professor of management and innovation at IMD business school in Switzerland. He's also the director for IMD's Center of Future Readiness, and the author of the award-winning bestseller, LEAP: How to Thrive In a World Where Everything Can be Copied.  At the Center, Jialu Chan is the Research Fellow, Angelo Boutalikakis is the Research Associate, Lawrence Tempel is the Research Assistant, and Zuriati Balian is the Data Science Intern. 
The views expressed in this article are those of the authors and do not necessarily reflect the views or policies of The World Financial Review.