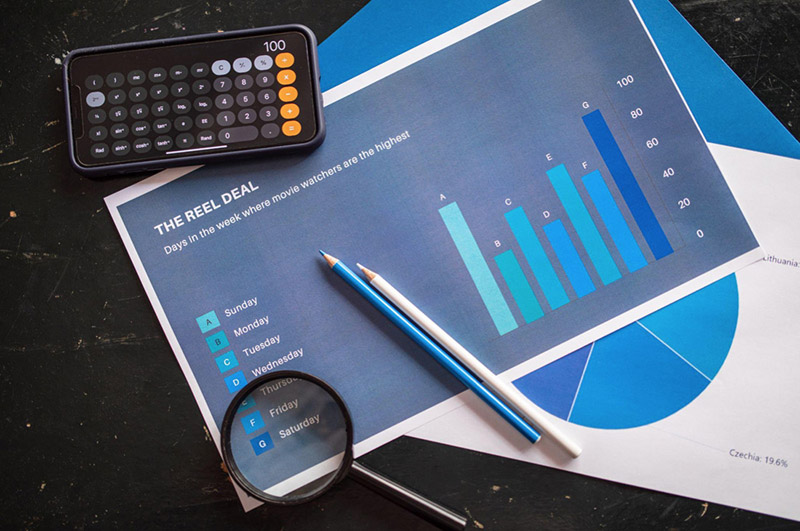 OTT and IPTV Platforms have revolutionized users' video consumption worldwide since the invention of the internet. They're the principal competitor of TV and the reason why hundreds of people prefer staying at home and watching a movie from the comfort of their couch rather than going to the movies.
However, there are many types of IPTV and OTT solutions that you can see in today's market. They offer different ways of having revenue through your video content and offer plenty of different options to make the best out of them.
In this article, we're going to go through each of them to figure out which one is best for you.
What Is an OTT Solution?
Streaming solutions IPTV and OTT are a new way of consuming digital media that was introduced with this new internet age that allows you to watch any video content you want on all of your preferred devices.
It's a step above cable broadcasting since you can choose what content you want to see at all times, which allows you to have complete control of your entertainment.
Nevertheless, these famous video monetization platforms use different OTT solutions to monetize their content in multiple ways. The most used are AVOD and SVOD.
What Is AVOD?
So what is ott advertising? Advertising Video On Demand. You use this OTT solution in your everyday life. It allows the user to have free access to media content that contains small publicity bites, which helps the owner monetize their media without making the consumer pay for it.
You can see this solution on social media like YouTube and Facebook. The advertisement you see on them is called video inserts, and they usually only last for a couple of seconds until the user can decide whether they want to finish watching it or not.
AVOD Pros & Cons
Are you still unsure whether this is the solution for you or not? Let's dive deeper into what AVOD platforms can do for you and your business.
Pros
Unlimited free media. By allowing your users to consume free media, they spend more time on your app, which makes them view more content and boost your revenue.

It simplifies revenue distribution. It's easier to split the revenue between you and the content creator based on the times that the users view the advertisement.

Multiple types of advertisement. You can place the ads at the beginning, during, or end of the video. These are called pre-rolls, mid-rolls, and post-rolls, respectively.

Possibility of segmentation. It's also possible to segment the ads to your desired audience to make sure it is going to convert into sales.

Wider audience. Since your audience doesn't have to pay for the content and they only need to have an internet connection, virtually anyone in the world can access your content.
Cons
It needs a large scale to recover video bandwidth and remain inexpensive.

The profitability can be delayed unless you make sure to be constant with your content creation and promotion.

You are going to need to ensure that your platform is compatible with all the possible devices. Otherwise, you're going to miss out on a significant chunk of the public.
What Is SVOD?
Subscription Video On Demand. In this OTT solution, you offer content in exchange for a subscription that tends to be from one month to a year, allowing them to enjoy your videos without any advertisement.
Additionally, they can also get access to premium content like premieres and behind-the-scenes. In some cases, it allows the users to download the content and watch it even when they don't have internet access.
SVOD Pros & Cons
In order to make an informed choice, you must know everything about each OTT solution. Hence, now we must dive into the most prominent characteristics of SVOD platforms.
Pros
High user retention. Since users already paid for the subscription, chances are they're going to watch many of the contents in there, although they might have their favorite choices. This makes it easier to test and segment them better depending on the users' activity.

Revenue predictability. By working through a subscription, it's easier to predict how much you're going to make next month based on the users you already have on the platform and their typical behavior.

It allows a high amount of content. These kinds of platforms are going to have better retention if they offer a wide variety of content to pick and choose from during the subscription time.
Cons
It only works at scale. Since it's a lot pricier to maintain, the only way to make it profitable is either with a high user base or increasing the subscription prices.

The revenue distribution agreements become tricky as you can't know which content made the user buy the subscription. Hence, they agree on pre-paid licenses fees and bonuses depending on the number of views.

It's hard to decide which content to promote. That's why sometimes new content producers pay promotion fees. In other instances, they are just chosen due to popularity.
AVOD VS. SVOD
Understanding these OTT solutions can help you determine which is most appropriate for your brand and how you want your users to access your content.
If you want massive access and zero restrictions, then AVOD is the one for you. On the other hand, if you're going to create a community that's deeply invested in your services, SVOD might suit you better.
Even though VOD stands for Video On Demand, these strategies also work for live streams, concerts, conferences, and massive sports. Some platforms even have a mix of all these solutions from which users can pick, for example, Hulu and YouTube.
Bottom Line
Now you're aware of how both of these systems work, and you can see how they can benefit or damage your business if you don't use them appropriately.
Setting up a good strategy is the foundation to owning a successful business, and that applies to advertising too. That's why we encourage you to go and find the OTT solution that works the best for you and your business. 
Link in the article: 
The views expressed in this article are those of the authors and do not necessarily reflect the views or policies of The World Financial Review.