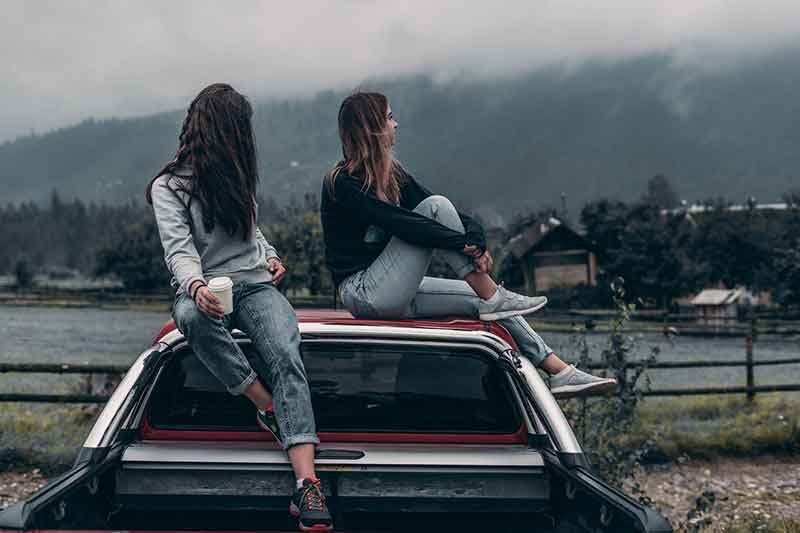 According to the Wall Street Journal, the automotive industry experienced its first annual decline in car sales. The figures dropped by 1.8%, the first in 10 years. This has been the reason the industry has shifted to digital marketing, moving away from traditional advertising.
Automotive digital marketing has favored automotive businesses when it comes to attracting consumers. Furthermore, this strategy provides convenience for both car businesses and customers, as most processes involved are done online.
Creating a profile for your brand in the digital world is easy. The challenge, however, is to gather a huge number of followers as potential customers through self-promotion. Big social media websites such as Facebook, Instagram, and YouTube had been utilized by the industry to catch the attention of their targeted audiences.
To have a quicker and wider reach of consumers, most car brands use influencer marketing.
And it works!
Car Brands Partnering with Social Media Influencers 
Toyota, BMW, Kia, and other top car brands have and are continuously working with social media influencers over the past year. Such brands mobilized the power of influencers over their followers and made use of these audiences for brand awareness. 
You might have noticed how celebrity news always gushed about what cars certain influential people drive. The strategy may seem indirect, but adding personalities to the campaign does the trick.
Here are examples of the ways top car brands make the most out of influential people.
Kia's Eco-Friendly Test Drives
Kia Motors America is an American-based division of Kia Corporations. Last 2017, they launched a brand immersion to introduce their new eco-dynamic models. Different bloggers, YouTubers, photographers, and social media influencers were invited to take these models out for a spin around San Diego, California.
7-time Emmy Award-winning JD Andrews shared his experience of cruising through the city in the new Kia Niro Hybrid model in a tweet. And travel blogger @jabsplethora captured the moment of driving this environment-loving model.
In the blog, she talked about how fun and practical it is to own this hybrid model. To elaborate, these eco-friendly cars let you:
Save money on gas and rebates with their fuel-efficient feature

Enjoy almost-free charging stations in some places, and

Save you from an hour-long hunt for a parking space (since more places have spaces exclusive for eco-friendly cars)
With this, in addition to the model's Super Bowl ad, the Kia Niro caught the attention of a lot of people from different demographics. The company had sold over 27,000 units last 2017 alone. Owners enjoyed driving the Niro, topping the ranks under the mass-marketing category in the 2021 EVX Ownership Study. 
Toyota and SouthEast Asian Instagrammers
Asian car consumers take up the most percentage of Toyota buyers. This has a lot to do with Toyota's roadside assistance which is best in class. To keep them coming, Toyota gathered up Asian Instagram influencers to promote their newly released hybrid model, the Toyota Prius AWD-e. With the #ToyotaHybridLife, these Instagrammers highlighted the model's key features, targeting the younger Asian demographic.
The company set up events at different locations in the area and allowed influencers to try out the new model through a snowy test drive. Instagram star, Youtuber, and beauty specialist @Fruitypoppin posted on Instagram a picture of her beside the Prius AWD-e. She highlighted how capable the car is to stay on the road even when it's slippery.
Perfect for winter get-aways.
Having over 1.1 million followers, the post received 56 thousand likes on Instagram. To top it all off, it has also been reposted in an automobile group on Facebook, gaining over 400 likes and 200 comments.
BMW and He Spoke Style's Luxurious Campaign
Last 2015, BMW sponsored a European road trip for men's fashion and lifestyle blogger Brian Sacawa of the blog He Spoke Style. Sitting in the backseat of the BMW 7 series sedan was Instagram photographer Sezgin Yilmaz. 
The two drove around Munich, Zurich, and Milan, stopping over famous landmarks, and posting pictures on Instagram. The month-long journey kept their viewers engaged with the stories each picture has. 
As if that wasn't enough, Sacawa also posted a video collage of him driving the sedan on his Youtube account. He also blogged about their experience driving around the three cities, discussing aspects of the car he enjoyed the most. One of which includes its self-driving feature that eased their journey.
As if this isn't enough, the He Spoke Style blogger also mentioned the car's massage function.
That is one luxurious trip.
In the same year, the BMW group met their sales target for the year, attaining yet another record-breaking year. Their sales volume spiked up by 6.1%, having sold over 2.2 million units. Additionally, consumers gave the model a 75% rating when it comes to their driving experience, and won Car of the Year in 2016.
How Influencers Help in Marketing Automotives
You might be thinking, how does all of this work? Keep on reading to find out the ways car companies benefit from influencers in marketing their products.
1. Their Expertise is Highly Considered
If you have a medical-related question, you wouldn't want to consider asking a non-medical person. Of course, you would ask someone who has knowledge in the same field, such as doctors and nurses. The same can be said for car concerns.
People who want to buy a car are not always experts in choosing which car to buy. This would urge them to seek some professional help. Social media personalities who have a reputation for knowing anything car-related are their usual go-to.
When car enthusiasts show their passion and expertise to their followers, people will surely listen to them.
And that actually makes sense.
There are a handful of automotive influencers across multiple platforms. While this is the case, it is still important that you evaluate whether their audiences meet your target market.
2. Already-Established Audiences
These social media influencers have been on the internet for a long time and have already captured a market. Their followers already trust them, and would more likely purchase a product or a brand that they recommended. In fact, according to Statista, approximately 72% of consumers' purchasing behavior is influenced by social media personalities.
With the trust that is given to them, they can persuade their followers towards choosing the brand they are advertising. 
In addition to this, when an influencer uses your product, their supporters will perceive the brand or business as high-quality and trustworthy.  
3. Reaching the Unreachable
If you're not a car enthusiast, there's a good chance that you might not have known about Aston Martin's new model, Rapide E. Unless you're in a group that talks about cars, it's highly unlikely that you would receive information on this.
This is where social media influencers' role takes place.
Different influencers have different kinds of followers, from fashion to lifestyle to beauty to sports and fitness. There is a good portion from these followers who might not have been interested in anything car-related. By partnering with famous influencers, car brands will pique the interest of non-car enthusiasts.
4. Content is What They're Good At 
The reason how influencers gain and keep their followers is that they produce contents that their audiences enjoy. They know what kind of people look up to them, and they know how to satisfy them. In addition to this, they know how to introduce brands and products in a way that is engaging and relatable.
With the amount of on-click ads they encounter, people will shy away from content that directly advertises products. That is one of the perks of having an influencer to promote your brand. They don't need to scream, "BUY THIS PRODUCT."  Instead, they seamlessly incorporate them into their content and make them valuable to their audiences.
People often follow social media personalities because they somehow relate to them and aspire to be them. Their posts usually produce emotional responses from their followers. And when they introduce certain lifestyles, their followers would unconsciously want to have the same lifestyle as them.
So by using a car brand consistently in their videos, it sends a message that the brand is the best choice among other brands.
5. Hitting Multiple Birds With One Stone
It's hard to deny that most influencers have accounts on YouTube, Instagram, Facebook, or Twitter. Usually, these accounts can be viewed in their profile's biography. And even when they don't, most likely their fans have created one for them.
The reason for this is that influencers want to connect to a variety of people.
Imagine hiring an influencer who has an account on all four of the platforms mentioned. And imagine having a couple of fan pages about them on these platforms. A single post about your brand will spread like wildfire on these platforms, which can last for a very long time.
This is beneficial especially when you are still a starting company.
6. #Trendsetters
It is unimaginably hard to spread information about your newly-released product, especially for small business owners.
What better way to catch the attention of people than to be on top of the trend?
Influencers can make anything viral. With the right amount of elements put into content, they can make any product be the talk of the town. They serve as the middle ground between you and your target audiences.
Collaborating with bloggers, YouTubers, or Instagrammers on campaigns can put your brand in the spotlight and boost sales performance. Investing in influencer marketing generates comparable or better ROI than other marketing strategies.
7. Generates More, Costs Less
It is hard to bet whether or not television ads or billboard signs successfully attract your target customers. You get to spend a huge amount of money, but there is not much certainty that these ads will convince people to buy your product. The same goes for pay-per-click ads.
With influencer marketing, you're only paying for each post. Generally.
It is very much affordable to employ influencer marketing. The price for hiring an influencer depends on which social media platform is used. From there, the prices may be negotiated. And sometimes, they would opt for non-monetary means of compensation. Affiliate links, promotional codes, and sample products are some of the options they may choose from.
Not only are you going to get to spend a small amount of money, but you will also ascertain a wider reach of audiences.
Conclusion
As the world shifts to a more digital way of living, it is important that car companies also adopt a more digital way of introducing their products. Social media is a place where innovation thrives, and people have become more reliant on these places when buying products.
Influencer marketing is one of the best strategies to employ in the digital world. Knowing and understanding the benefits of social media influencers is a step closer to the success of your car business.

The views expressed in this article are those of the authors and do not necessarily reflect the views or policies of The World Financial Review.