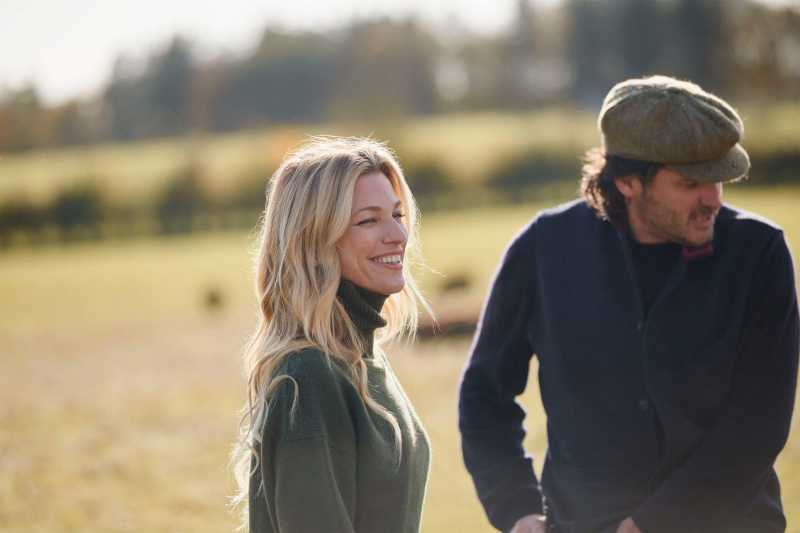 Vertical Farming — a sustainable ag-tech solution?
With more mouths to feed and the climate crisis destroying crops across the world, could tomorrow's dinners come from crops grown inside 18m-high grow chambers?
The world's population is expected to reach 9 billion by 2042. One of the biggest challenges facing agriculture is working out how to feed this extra 1.5bn or so mouths. To accommodate this growth, it's clear that the sector will need to adapt and innovate our food systems. Vertical farming could be part of this solution. By developing crops vertically in stacked layers and by using connected precise systems, vertical farms can grow produce at hundreds of times the efficiency of soil-based agriculture.
Infarm has become a leader in vertical farming in recent years. The company has shipped 'farms' to shops and chefs across Europe, and even to the US. The units might look like large vending machines but inside they grow fresh greens and herbs in rows of trays.  The produce is fed by nutrient-rich water and is lit by banks of tiny LEDs, ten times brighter than regular household bulbs. The shopper can then pick the plants straight from the shelf where they are growing.
Berlin, where Infarm is headquartered, is home to 18m-high grow chambers, which are controlled by software and robots. These represent the next generation of vertical farms. Not only are they fully automated, but they also each use 95% less water, 99% less space and 75% less fertiliser than conventional land-based farming. This then means that they generate higher yields, fresher produce, and have a smaller carbon footprint than traditional methods.
Vertical farms also offer a beacon of hope to farmers in the developing world, where extreme and unpredictable weather caused by the climate crisis is blighting crops. With over two-thirds (70%) of the world's population predicted to live in cities by 2050, vertical farms suitability in urban environments (they can be grown anywhere from skyscrapers to shipping containers) offers possibilities for food to be grown, harvested and delivered locally – which keeps carbon, transport usage and water levels low.
There are however criticisms of vertical farming — the units have been described as 'towering lunchboxes for late capitalism' focusing on providing garnishes for the rich, when the problem is filing the plates of those on lower incomes. Infarm seeks to combat these criticisms through its focus on modular design, which means that each component is compatible and scalable, making it possible to install Infarm units anywhere in the world in a matter of weeks, no matter the size. This in turn means that Infarm does not need physical shops and can sell produce via its remote units.
I am extremely interested in innovation within agriculture and have invested in companies that are reimagining food production. JUST Egg, for example, is a plant-based egg substitute offering a sustainable, healthier alternative to chicken eggs. It uses 98% less water and emits 93% less greenhouse gases than the agricultural methods used for conventional eggs. 
To continue feeding the planet, it's paramount that we secure the sustainability of our food systems. Vertical farming, along with companies such as Infarm, offer an innovative and exciting way of achieving this.
The views expressed in this article are those of the authors and do not necessarily reflect the views or policies of The World Financial Review.