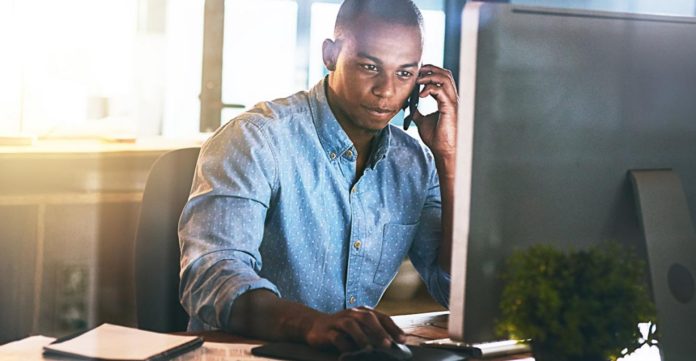 Several factors define the modern business landscape: competitiveness, dynamicity, complexity, and innovation. Simple and straightforwardness are not the right words to describe it. Unless it's a small company or a startup, most modern businesses today tend to have over 500 employees enrolled – all focused on reaching their quarterly business goals.
The primary driving factor of a company to ensure that their employees are happy, have high morale, and perform to the best of their abilities is to ensure that they are paid accurately and on time. Proper computerized payroll software can help a company's HR and operations department carry out its tasks faster, more accurately, efficiently, and confidently.
Here, we will discuss some significant benefits companies can experience by incorporating payroll software into their business model. But first, let's understand what payroll software is!
What is Payroll Software?
Payroll software, a company's digital tool, manages and maintains an employee's payment. Like AP automation software, where accounts payable tasks are processed digitally using technological tools, an automated payroll tool uses programmed commands to automate individual employees' salary and stipend sheets. According to First Research, the US payroll service industry comprises almost 5,700 establishments and generates revenue of $22 billion annually. 
Using payroll software ensures that the employee and stakeholder payroll data is compiled and calculated within a safe and secure internal platform. Additionally, modern payroll software incorporating cloud-based storage can be accessed remotely using a laptop or a cellphone.
Today's payroll software is a product of multiple iterations.
So, the user interface makes it very easy to use and navigate. Managing tasks such as direct deposits efficiently require little effort from the human resources and operations departments. All they need to do is to upload the employee expenses data, along with any additional packages and documents, and the software will accurately start processing the payroll immediately.  
A version of payroll software that is public to the internal department can also help employees and stakeholders access all their payroll details.
Payroll Software: What Are Its Advantages?
Modern payroll software has become a boon to many contemporary companies. Not only has it benefited the HR and operations departments, but it has also benefited the employees and stakeholders of the company to receive their income in a timely and accurate manner. The use of payroll software has revolutionized how payroll processes are handled, much like the use of AP automation software. Some of the top benefits of payroll software include:
Accurate calculations – Proper payroll software eliminated the issue of human errors. The traditional pen-and-paper method of calculating past payrolls saw a lot of instances where the concerned department was making many costly mistakes at the expense of the company and themselves.
It is almost impossible for modern finance and HR departments that employ over 500 employees to manage the massive workload of manually processing their payrolls. Fortunately, the software can handle the payroll process more accurately and efficiently than humans. 
Data protection – Modern payroll software is extremely safe and secure regarding data protection and security. The advent and incorporation of end-to-end server data encryption have made sending and storing critical data much safer and more reliable.
Cost-effectiveness – Manually managing the payroll of so many employees is a complex task that can be very costly, especially if the company is on a fixed budget.
Using payroll software can eliminate unnecessary spending on manually processing payrolls. Using the software means that companies can cut costs on third-party professional services that assist in calculating payrolls.
Furthermore, newer payroll software can be integrated with the company's employee attendance software to be even further accurate at managing expenses.     
Prompt processing – Given the massive level of competition in the business market today, it isn't too far-fetched to say that time is capital for companies. Payroll software eliminates the issue of manually entering employee and stakeholder data and spending valuable time and resources on complex calculations.
Completing time-consuming analytical tasks relatively quicker by only entering vital data is possible. It allows the company to focus on achieving its business goals while the software handles the payroll processes.    
Generate payslips – Generating payslips for such a massive workforce can be a hassle to overcome regularly. You must devote considerable time to the project, which can take time away from your daily tasks.
Thankfully, modern iterations of payroll software allow users to generate payslips to simplify the task automatically. All that payroll software users need to do is choose or design an appropriate template and enter the requirements. They can then print or send them out in bulk.
Summing Up
Payroll software is an excellent tool that companies can use to create payrolls easily, efficiently, and accurately. The contemporary iterations of payroll software are a product of years of trial and error-based modifications that have resulted in something easy to use and accurate. The administration and the employees can use this software to securely and quickly carry out complex calculations and access their payroll data.       
Frequently Asked Questions
Why do some companies outsource payroll?
Some companies outsource payroll because other companies opt for sales outsourcing. In most cases, employers outsource their payroll endeavors simply because they need more administrative resources to carry out the processes. In other instances, lack of experience and expertise also affects the decision.
In the same vein, companies opt for sales outsourcing to increase sales without hiring additional workforce or resources for the internal team; payroll outsourcing helps attain all the benefits of modern payroll software without having to exert expenses on creating payroll software from scratch.   
What are some of the top payroll software of 2023?
Our pick of the best payroll software is as follows:
Why use AP automation software?
AP Automation software eliminates manual data entry and speeds up the accounts payable process. It decreases errors in data entry, ensures the accuracy of invoices and payments, streamlines processes, reduces costs, and wastes less time on accounting tasks. This software increases efficiency and allows your business to focus on other areas.
The views expressed in this article are those of the authors and do not necessarily reflect the views or policies of The World Financial Review.