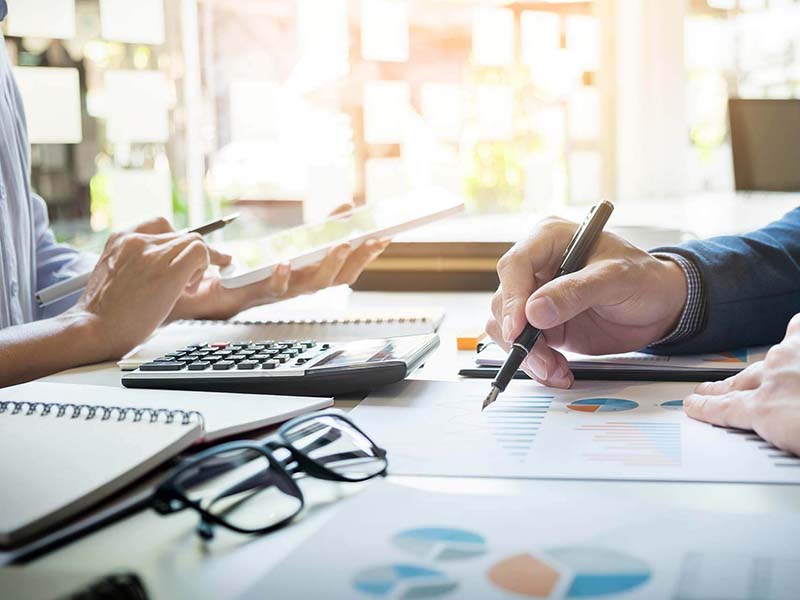 By Paul Brunda, Vice President and Benchmarking Practice Leader, Trianz
Assess the maturity of your accounting operations and take steps towards digitalization.
The past few years have seen substantial industry-wide movement toward digitalization in accounting. Accounting personnel are experiencing higher workloads than ever before, resulting in digital transformation initiatives to help offload low-level administrative tasks and increase throughput.
Digital transformation is also enabling new data analytics and visualized reporting functionality. Accountants will still be generating reports on business financial performance, but new technologies are expanding the depth and breadth of accounting reporting capabilities.
In an increasingly competitive digital market, benchmarking your enterprise accounting performance and comparing to industry competitors is an excellent way to identify shortcomings in your strategy. Benchmarking will help you perform targeted upgrades on inefficient processes and technologies, while simultaneously revealing where you excel, helping to minimize investment waste.
Let us explore some benefits of benchmarking in accounting.
Why Should You Benchmark Accounting?
A PWC report for 2019 to 2020 found that enterprises spend a median of 0.85% of their revenue on finance. This means that—as an example—a company making $1 billion in revenue per annum could be spending $8.5 million on the finance functions alone.
By comparison, top-quartile leaders in accounting efficiency were spending only 0.55% of their annual revenue on finance, or $5.5 million per $1 billion in revenue. With that theoretical $3 million in savings, a business could invest in other areas and drive significant growth—but that money is already spent due to inefficiencies in accounting practices.
This is where benchmarking in accounting becomes essential. Every staff member, workflow, and software package will incur costs. Controlling these costs and understanding competitor expenditure will keep your business on the right track financially.
Methodologies for Benchmarking in Accounting
Trianz—a leading US-based digital transformation consulting firm—has created a holistic and innovative methodology for benchmarking enterprise accounting operations. The methodology is named the Digital Enterprise Evolution Model™ or DEEM for short. Trianz leverages data points from its sister research company Trasers, with 5,000+ individual companies across 20 industries having been surveyed and assessed across five levels of maturity.
By leveraging a robust benchmarking framework like DEEM™, enterprises can quickly determine their accounting functional maturity level and take steps to transform their operations.
FAreas to Benchmark Your Accounting Operations
When benchmarking your accounting operation, you should focus on several key areas:
Workforce Salaries and KPIs
Employees in the finance and accounting department command a considerable annual salary. With a bachelor's degree in finance, self-reported annual salaries from employees average $71,611[1] in the US. 
The Chief Financial Officer (CFO) should be able to create a key performance indicator (KPI) framework for monitoring accounting performance and ensuring that employees are delivering maximum value. This could include Accounts Receivable Turnover, Finance Error Reporting, and LOB Efficiency Measures—measured against industry averages to facilitate benchmarking of your accounting operations.
Furthermore, significant skill shortages in accounting are keeping wages higher, further increasing the importance of maximizing workforce efficiency and productivity.
Digital transformation drives efficiency across all areas of business, including accounting. A recent study by the Institute of Management Accountants (IMA) found that one-third of accounting teams spend more than 50% of their time on low-level, repetitive, low value administrative tasks. A further 56% of respondents said they require automation just to keep up with increasing workloads. 
To achieve the KPIs discussed, digitalization in accounting can have a significant impact. An 84-page report by research firm Autonomous forecasts that by 2030, AI could save more than $1 trillion in costs—with at least $240 billion coming from finance data processing, compliance, and collections system digitalization. As the accounting industry trends towards AI technology and robotic process automation (RPA), benchmarking in this area will become a top priority.
Accounting Analytics and Visualized Reporting
Data leads to insights, and insights lead to better decision-making across business areas. This is a crucial benefit touted in a 2020 report by the Association of Chartered Accountants (ACCA)—along with better risk management, real-time performance insights, and proactive and predictive capabilities[2].
Benchmarking the maturity of your accounting analytics and reporting capabilities will, therefore, become increasingly important in improving efficiency. To do this, internally assess how data-driven your accounting processes are and compare to industry competitors.
If these processes are lacking, there may be a business case for adopting visualization accounting platforms like Tableau, Microsoft PowerBI, SAP, or Zoho. Learn more about digital benchmarking for finance and accounting on Trianz.com.
About the Author
Paul Brunda is an operations technology leader and a change agent. With nearly 30 years of experience working with big names on Wall Street to healthcare and insurance, Paul has unique insights into the areas of cloud, security, platform, and compliance systems. He advises clients to benefit from growing digitalization by conducting digital benchmarking and leveraging the cloud. His key specialization includes engineering issues, operational security, and compliance controls.
In his role as Benchmarking Practice Leader at Trianz, Paul is responsible for helping clients succeed in their digital transformations through the measurement of their competitive positioning on the digital continuum, as inputs into strategic prioritization and allocation of resources. Trianz benchmarking is powered by the Trasers database – with over 1.5 million datapoints collected from 5,000+ companies – to deliver a holistic assessment of digital maturity across business model, business processes and technology portfolios in absolute and competitive terms. Paul transitioned to Trianz from Trasers, where he helped drive the firm's flagship benchmarking service, leveraging his extensive operational background and knowledge of diverse corporate environments.
References
The views expressed in this article are those of the authors and do not necessarily reflect the views or policies of The World Financial Review.