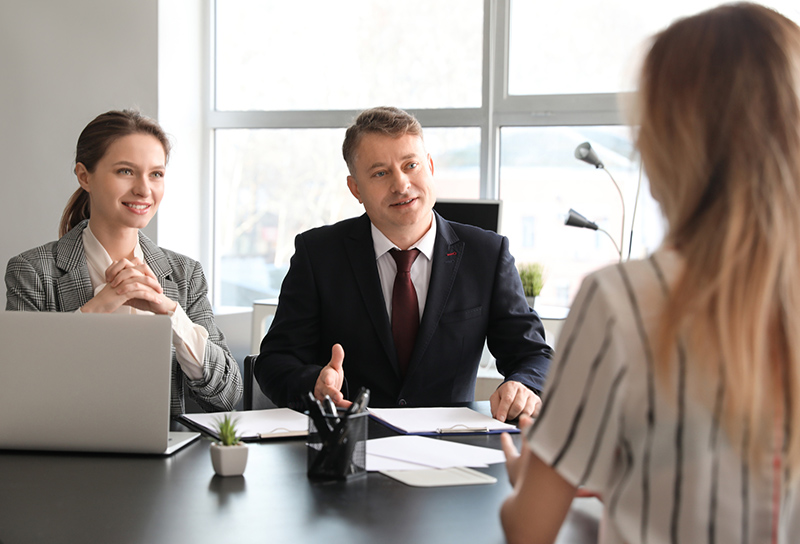 Making the right hire can transform your business. Whether it is your first hire or an additional member of the team, getting it right is very crucial for your business growth. To get the perfect fit, your employee hiring process should be methodical and well-crafted Your company must develop a formal hiring process that is legal, strategic, and effective. In this article, we guide you through a step-by-step process of hiring the best employees. We discuss everything from the application process, interviewing, and making an offer. 
Do a market research
The first thing that you should do is prepare for the hiring process by researching the market. You need to look at what other companies are doing, who is hiring? What are the salary and the competition in the market? Take time to review other job postings. Doing the research allows you to identify the most popular job titles, and keywords that job candidates are searching for. You can then tailor your hiring process i.e., by comparing salaries you can determine the right compensation level for your role. In essence, research gives you a glimpse of what is needed to get you the best candidate. 
Work on the application process
After doing your research, you can now proceed to work on your application process. As an employer, you should not just wait for candidates to apply for the advertised position. If you do, you might end up with thousands of applications that will make the whole hiring process hectic. Well, luckily you can simplify the application process by using gamification tools and qualifying questions. Simply employ automatic disqualification in the selection process to ensure that you get candidates with specific skill sets.
A good example of a disqualifying question is "Do you have 3+ years in software engineering?', if the answer is no, the candidate is disqualified automatically. Gamification, on the other hand, helps you to pick candidates who might not have the required experience in their resumes but have skills that might be the perfect addition to the job requirement. Using these two methods in the application process allows you to shortlist promising candidates, and interview only a few that are truly qualified. 
Screening of CV's
At this time, potential candidates have successfully shared their CVs with you. The next step is to filter the resumes and remain with those who deem suitable for call screening. For those candidates that don't meet the requirement that you are looking for, you can send them a rejection email. Sadly, after sending rejection emails, you might still find yourself with a big bunch of resumes to go through. Luckily there are quite a good number of software that can help you get the job done.
Below are some general tips to help with resume screening. 
Look for the academic knowledge and professional expertise to do the job

Check the skills and experience tailored for the job description 

Check the resumes for grammar and spelling mistakes

Look out for clear career progression

What is the quantitative evidence of past achievements; what value are they bringing? 

Look at the candidate's employment gaps. 
Screen a call for the shortlisted applicants
After a thorough resume screening, you are left with candidates that qualify for an interview. Now keep in mind that you are looking for only two or one candidate. To continue with the filtering process, you will need to screen a call with the applicants. Call screening allows you to listen to the candidate and determine whether their attitude suits your company. The goal is to look out for answers that might not be true or contradict their resumes. The process will allow you to disqualify other candidates and only remain with a few that you can invite for an in-person interview.
Interview your top candidates (In-person)
Now after the screen call, you might find yourself with more than ten candidates, you can decide to do an in-person interview for all of them, or do a further assessment to remain with around 3 or 4. The assessment could be an aptitude test, a product pitch, or simply a practical skills test. After the test, you can invite the most promising candidate for the in-person interview. To conduct a good interview you must prepare yourself, and your candidate(s) For the candidates ensure that you provide them with all the necessary information (time, address, the scope of the interview, etc.), you also need to send them the invite two or three days in advance. As the employer, you also need to prepare yourself. Have a list of holistic questions, to help you get the best hire. Other than asking the candidates to tell you about themselves, ensure you have questions that touch on their career goals, soft skills, behavior, adaptability, etc. 
Conduct Background checks
Imagine after finalizing the interview, you realize that your hire is wanted for criminal charges? Sad, right? Well, to avoid such eventualities, you must conduct background checks, especially in the selection process. However, before you proceed, it is always wise to inform the candidate of your intention. After all, some background checks are mandated by law especially in certain places like nursing facilities. The most important background checks to conduct are driving records, credit check, criminal records, and drug tests. The good part is that you can choose a reputable background check provider to do the work for you. It is a great way to ensure you don't miss anything that might hurt your company in the future.
Check the references
Now, before you make your final decision, do a reference check. It is a great way to verify the skills, work experience, and achievements of the potential employee. They also help you learn about the candidate's behavior, the reason for leaving, strengths and weaknesses. 
Make the job offer
At this point, you are safe to make the job offer! Well, making a job offer is another critical step that must be done right. The first thing to do is make that congratulation call, and give them a hint of what to expect. Proceed to invite them over to discuss employment terms including salary, bonuses, working hours, etc. You also need to inform the Finance Department and the CEO as you prepare to welcome your new hire. 
Wrapping up
From our discussion, it is quite evident that bringing in a new hire demands a well-thought plan. Evidently, a series of events must occur before making that final congratulations call or email. Keep in mind that the hiring cycle is only successful when the client accepts the job offer. With the process shared above, you can be sure to have an easy time finding your next employee. 
The views expressed in this article are those of the authors and do not necessarily reflect the views or policies of The World Financial Review.