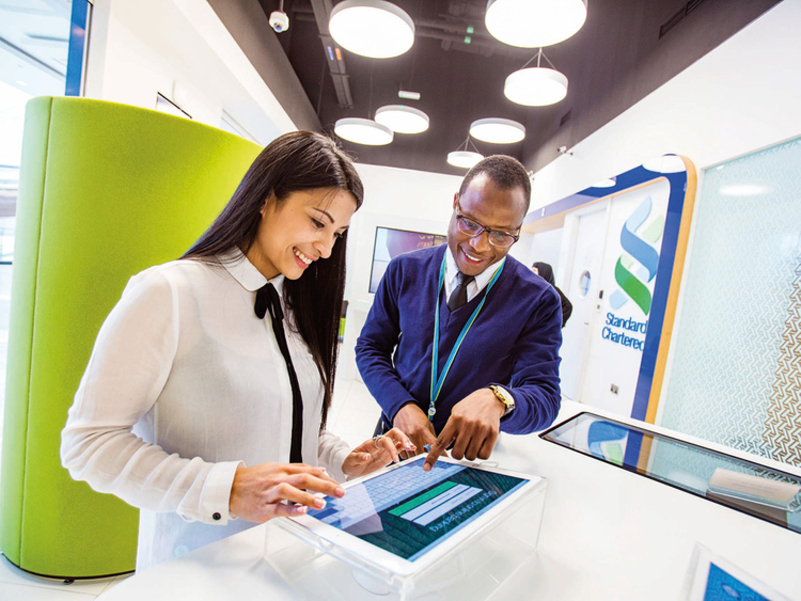 The Standard Chartered bank offers personal loan to meet all your requirements, be it for travel, wedding, purchase of a car or funding travel. It is better to know about personal loan by SC beforehand so that you can apply and get quick approval when in need. The Standard Chartered serves all your purposes in highly efficient interest rates. The bank provides personal loans in the range between 1 lakh to 30 lakhs depending on the factors such as eligibility, your repayment capacity, your income etc. The loan tenure offered is generally of 1-5 years with the reducing balance interest rate of 11% to 19 and 20%. So if you are looking for a personal loan apply at Standard Chartered.
Features Of Standard Chartered Personal Loan
As a bank, Standard Chartered offers many benefits to its customers. Some of them are:
The Standard Chartered personal loan offers its services to both salaried and non-salaried individuals. As long as you have a regular source of income to pay off the debts, you will not be deterred from opting for the SC loan.

The process of getting a personal loan approved is instant. You can apply online on the Standard Chartered website to get an instant approval for the loan. It will take no more than a week to get your loan processed after the verification of your application.

The other benefit of applying online is that you will get an instant 50% discount on the processing fee. This means that both in terms of convenience and expenses, the online platform of the Standard Chartered is the best option for you to avail a loan.

To get your personal loan approved, you will not be required of any guarantor or any other form of security.

To the salaried employees, the bank offers a personal loan amount of up to a whopping 30 lakh rupees. Whereas for the entrepreneurs, the maximum sum that can be approved is 10 lakh rupees.

The Standard Chartered bank also offers waivers on your last EMI for a personal loan with period or tenure of either 36, 48 or 60 months.

The documentation process of the Standard Chartered Bank is also simple and easy. For identity proof, you can use the aadhaar Card. passport, photo pan card, driving license, voter ID card or a photo ration card. For address proof, you can use the passport, telephone bill, ration card, electricity bill, driving license, life / medical insurance policy, rental agreement or an apartment allotment letter.

The bank also offers a 24×7 customer care service for personal loan takers. If you find yourself in any confusion or find any problem regarding your loan, you can contact the SC customer care executives. The customer service executive will do his or her best to offer you the optimum solution.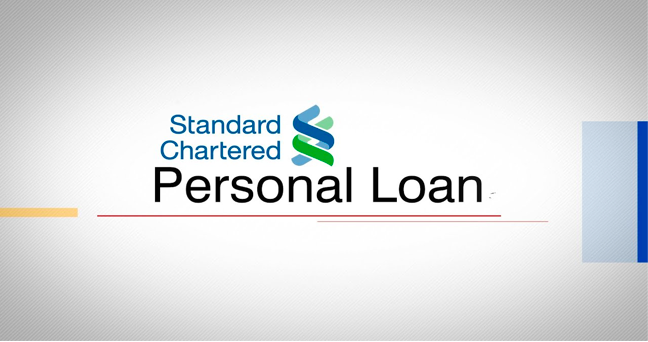 With these attractive schemes, long payment duration, smooth loan approval processing and competitive interest rates with no need of any guarantor, Standard Chartered has become the most preferred option for a personal loan apply.
CIBIL Score For A Personal Loan
CIBIL (Credit Information Bureau India Limited) is a credit information company responsible for maintaining records of credit or debt-related activities of companies as well as individuals. When you go to the Standard Chartered for the approval of a personal loan, the bank checks your credit history. If the score is above 750, the bank will take your loan request into consideration and look further into your credit report.
The bank will look at how effectively you had paid off your previous loans if any, along with the entire payment history of that loan. If you have not or only very rarely defaulted in making payment, you are great to go for the loan approval.
With your credit report, the bank will also decide the type of loan which will be best for you and what amount at what interest rate you are eligible for.
Tips For Better Chances Of Approval
Getting a personal loan with the Standard Chartered is quite easy and simple. However, if you still want to be double sure about it, you can take the following tips into consideration.
Try maintaining a good credit history. Making your previous loan payments in time without default will make you a desirable candidate for the SC loan.

If you have a meagre amount to pay for the previous loan, pay it off at once and close that loan. Doing this will help you to get a higher amount of loan.

Do not keep a large number of credit cards as it affects your credit report in a negative way. It does not matter whether you are using all the cards or not, having a number of cards is considered as poor financial management.
With these things in consideration, your chances of getting a personal loan from the Standard Chartered at amazing rates are high. You can even compare a personal loan with credit cards and find what is best for you. Nonetheless, if you are opting for a personal loan, Standard Chartered is an ideal place for your financial needs.
The views expressed in this article are those of the authors and do not necessarily reflect the views or policies of The World Financial Review.