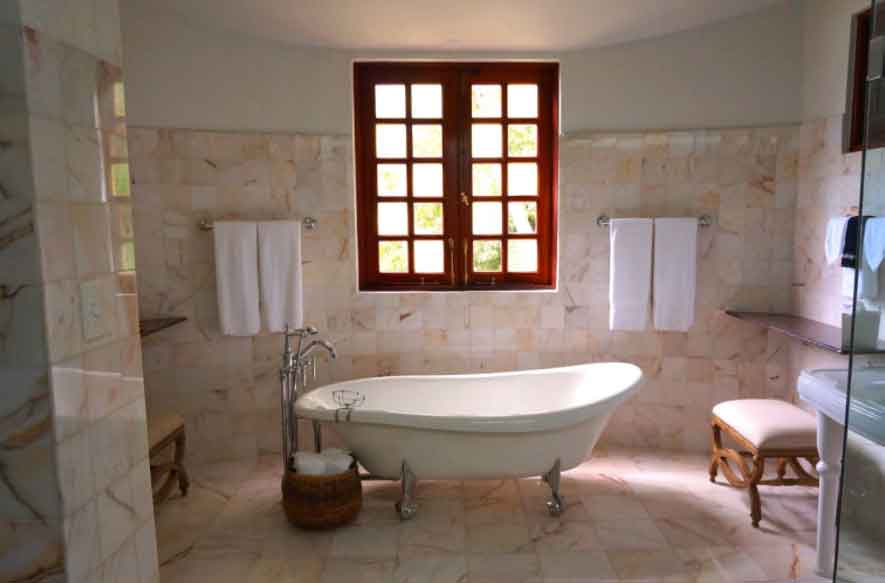 Are you planning a bathroom renovation? Are you looking for new bathtubs in Melbourne to replace your old one? If you are, don't toss the old one! There are numerous creative ways to upcycle it instead. Transform that unsightly bathtub into a stunning focal point.
Why Upcycle an Old Bathtub?
When certain goods become outdated and no longer serve a purpose, we frequently discard them, yet we attempt to repurpose them to create something new in some circumstances. In addition, there are several examples of such projects that can be found on the Internet that can serve as inspiration for how to breathe new life into some old artifacts. 
Bathtubs, in particular, are always made with quality material making it an ideal DIY upcycle project. The need to replace them often comes with a change of preference. More often than not, the displaced tub is still durable.  
To keep everything up to date on new and innovative ideas, here are various astonishing and unexpected Uses for old bathtubs that will fascinate you and can come in handy. Bathtubs are made to last a certain amount of time before they become obsolete and are replaced with an entirely new model. 
Upcycling Ideas for Your Old Tubs
1. Turn It Into A Planter In Your Garden
Do you have a green thumb? If you want to grow all of your plants in one area, this is a fantastic concept to consider. Consider your old bathtub to be a large flower pot filled with flowers. When painting the tub, choose a vibrant color to make it stand out from the rest of the bathroom decor.
2. Transform It Into An Outdoor Sofa
No one would have thought that an old freestanding bathtub could be transformed into an outdoor sofa, would they? This project is constructed by cutting a portion of a cast iron bathtub and gluing it together. Finish it with your favorite throw pillows to give it a unique look.
Old bathtubs can be readily transformed into functional furniture items as well. Make a nice bench out of it for the outdoors or a couch for the living room if you have the space. You may even break the bathtub into numerous parts and use the pieces to construct some chairs out of them. Add a few cushions and pillows to make it comfier, and repaint it to match the rest of the house's design.
3. Transform It Into A Chaise Lounge
If your old bathtub isn't being used in your bathroom, it can be a good candidate for another area. The length and shape of a bathtub are ideal for a chaise lounge. Retain the length and one side of the tub to serve as the backrest, and you're good to go! 
Simply grab a good book and cup of tea, stretch your legs, and sink into a comfortable chair to unwind.
4. Turn It Into A Couch
The prices of brand new couches today are on a whole different level. Save a couple of hundred dollars by creating one. 
Making a nice couch out of your old bathtub is another way to recycle it. Other than saving up on extra expenses, upcycling a tub to be a couch is sure to fit your preference. You can pick everything from the type of textile used, colors and design, and accessories. 
It can look elegant, chic, or rustic. But, it surely is one-of-a-kind and is ideal for any room in your residence.
5. Upcycle It Into A Chair
You don't have to spend hundreds of dollars for a pair of seats if you have an old bathtub around. 
Make two eye-catching seats out of your old bathtub. It takes only a few pieces of wood for the chair frameworks, and you'll be set. With the right materials, these pairs of chairs will be the comfiest ones in your home. 
6. Transform It Into a Coffee Table and Planter
Ever read of a coffee table that also doubles as a planter? To be honest, neither have we, at least not yet. For your patio, you should use this lovely design. All you have to do is place your bathtub in the area of your choice, fill it with soil and plants, then cover it with a wooden slab.              
7. Turn It Into An Outdoor Pond
Aside from being used as planters or as a base for a fairy garden, an old bathtub can be transformed into a gorgeous pond for your backyard. Make a beautiful addition to your garden by constructing an outdoor pond out of an old bathtub. It gives an added layer of quiet and tranquility to the space.
8. Turn It Into An Ice Chest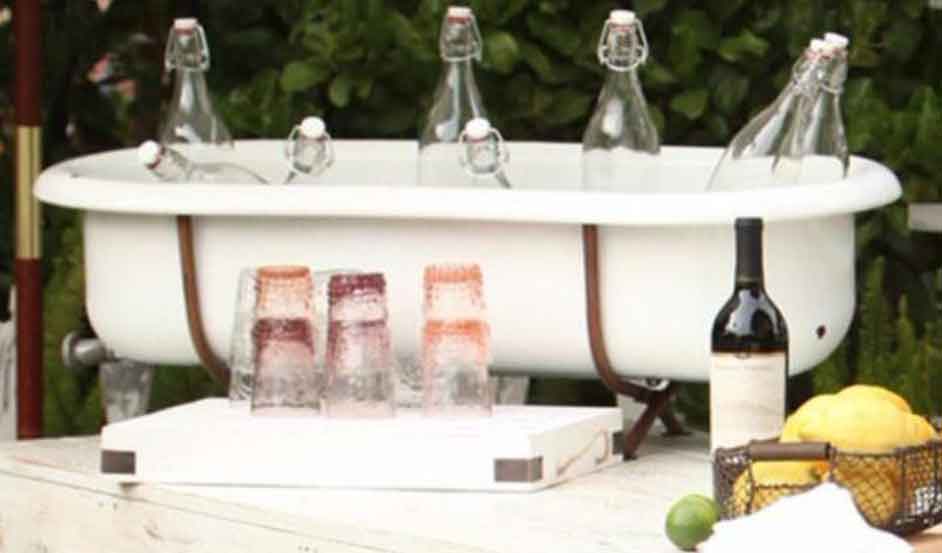 Are you planning a special event? Maintain the temperature of all of your drinks by placing them in an old bathtub. There's no need to purchase additional ice boxes now that you have this massive bathtub-sized cooler. You are going to enjoy the ice chest on a warm sunny day for sure.                                     
The old bathtub can also be used as a cooler for beverages when you are holding a party in your backyard and need a place to keep the drinks cool while guests arrive. Simply place the glasses in the container and fill the container with ice to complete the process.
Final Thoughts 
So, which of the ideas presented above did you find the most appealing? 
However, how do you dispose of a bathtub once it has become rusted and unusable? It is not a sensible option to throw it away right away because you will have to spend a significant amount of money on a replacement.
If you don't want to throw it out, you could consider turning it into a useful household object such as a sofa, chair, or garden pond instead. Turning rubbish into gold is as simple as using your imagination and basic DIY skills. To inspire your vision, here are some innovative ideas to recycle bathtubs into timeless pieces of beauty, which will give wings to your creativity and allow you to use your imagination to create something beautiful out of something old.
The views expressed in this article are those of the authors and do not necessarily reflect the views or policies of The World Financial Review.