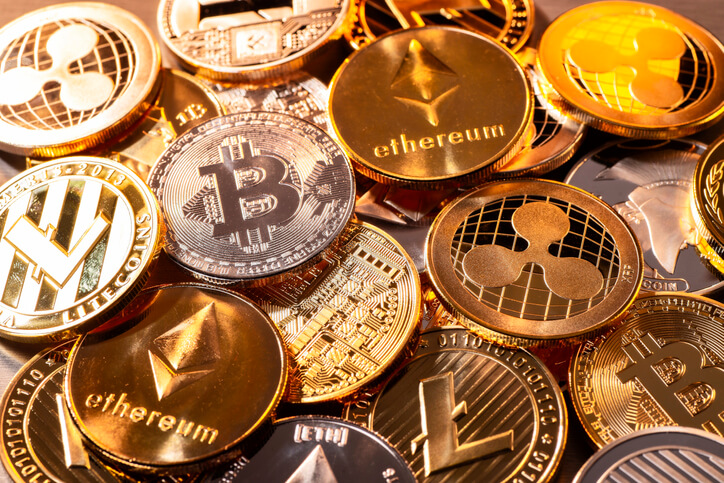 By Thomas Jackson
Trading cryptocurrency is the rage right now, and these digital assets are changing the digital world and presenting everyone with a new and different type of opportunity. However, it has to be said that cryptocurrency is exceptionally volatile and is known to be unpredictable. Suppose you make a mistake while trading. It could result in a significant loss of funds. So, you must be well equipped with all the knowledge you need before you start trading and investing in cryptocurrency. To trade successfully, you must be focused on your approach. The truth is that trading cryptocurrency is not a straightforward thing to do, and it is not for everybody. 
Before you throw your money into cryptocurrency, there are a few things that you have to know first. Here are seven crucial tips. 
1. Know how to store your cryptocurrency properly.
One of the first things that you must learn in crypto trading is how to store your coins. Next, you have to learn the basics of selling and buying cryptocurrencies and discover different exchanges that you can use. To choose an exchange, you must consider the safety of your coin and the ease of transaction. For many beginners, Coinbase is an excellent exchange to start with because of the ease of purchasing several coins and the intuitive interface. You must also learn to keep your assets from scammers and other cyber attacks. 
2. Understand the theory
Understanding the basics and the theoretical aspects of trading is important before you invest in bitcoin. Be sure to learn all the terminologies used in this landscape, their meaning, and their relevance to you. You must understand basics such as spread charts, candlestick charts, depth, order books, and other trading terminologies that you will regularly encounter in the market. Once you understand the basic concepts, you must ensure that you are up to speed with happenings in the crypto world. Follow the crypto trends, prices, and other news that affect the market to help you make accurate decisions. 
3. Pay attention to the market cap.
One of the most typical mistakes that new cryptocurrency traders make in the market is to make their investment decisions based solely on the coin's current price. The reality is that a cryptocurrency's value is only valid after you have considered the circulating supply. So, for instance, if you want to buy bitcoin, don't look too much at the current bitcoin price in the market. Instead, look at the percentage of overall market cap that you're buying. The closer a coin is to the market cap, the higher the demand to sell the coin will be in the future. 
4. Learn about the pump dump and FOMO
Some people buy cryptocurrencies and go ahead to pump the price after investing. They use their social media handles to talk about their investment in a new and promising coin. They are trying to instill FOMO (fear of missing out) in people so that people can demand it, which will lead to higher prices. These people have a large unit of these coins that they bought at a low price and are trying to raise the price to sell at a higher price and make more profit. You must try not to get involved in this pump and dump market scenario.
5. Diversify your crypto-investment
Although there are thousands of cryptocurrencies, bitcoin is the largest and most prominent one. So, it's normal to be tempted to invest in a coin that has a high volume and liquidity like bitcoin. However, there are many other coins that you can invest in that offsets the risks involved in investing in bitcoin. If you are going to trade cryptocurrency smartly, you need to have a good risk management strategy, and a good one is to diversity your crypto investment. Investing in just one coin is putting all your eggs in a basket. It is better to look for other currencies with a bright future that can grow as much as bitcoin and invest in them as well.
6. Understand that crypto investment is a high-risk opportunity
The volatility of cryptocurrencies means that investing in crypto is an opportunity that comes with high risks. So you must prepare yourself mentally for a bumpy ride. The coin prices will skyrocket at some point and fall flat at other points. It is never a smooth ride, so you must be prepared for it. However, according to dissertation writers UK, you will be better prepared to fare well in the market if you have a good risk management strategy. 
7. Have a profit target
There's no precise time to invest in cryptocurrencies or to sell. The value is very volatile, and it is unlikely that you have seen or experienced anything like it before as long as a financial investment is concerned. That's why you must help yourself by setting a profit target and loss target when you are trading. Not knowing when to jump ship is why many novice traders fail. Having a profit and loss target helps you to minimize your losses. 
Conclusion 
Trading cryptocurrency isn't straightforward, primarily because of the volatility of these coins. However, with the essential tips mentioned in this article, you will be able to do well investing in cryptocurrency. 
About the Author
Thomas Jackson is a professional paper writer at a UK essay writing service and an active member of several writing clubs in New York. He has written several songs since he was a child. In addition, he gets inspiration from the live concerts he does in front of close friends and family members. 
The views expressed in this article are those of the authors and do not necessarily reflect the views or policies of The World Financial Review.