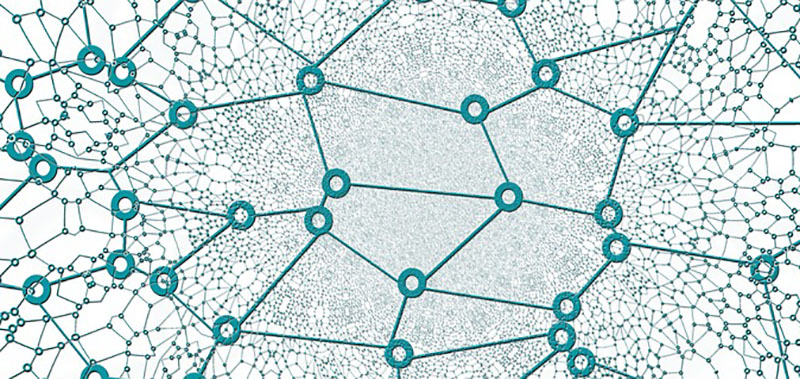 Many businesses are now moving to the digital space. A website or e-commerce platform provides infrastructure for running the business. Think about it much like you would a brick-and-mortar location. It is the place that you showcase your products and services.
Your customers, whether potential or existing, use it to access what you have to offer. It is crucial to pay attention to the performance of the site. You must ensure fast page loading speeds and zero downtimes.
A poor user experience will affect the amount of traffic you get on your site. Further, search engines can penalize you with low rankings.
Your web hosting provider has a significant impact on website performance. But there is so much more business professionals can get from hosting services. Let's explore some of them below.
1. Reliable hosting
Frequent downtime on your website will make you lose customers. With so much competition in the digital space, you cannot afford poor performance at any time. 
Think of how often you have abandoned a particular website because of the downtimes. Would you want to take your customers through the same frustration?
Your web hosting provider should be reliable. Further, they need to avail of 24/7 technical support to correct any issues. That is why it is crucial to choose the right package.
Dedicated and VPS servers are more reliable than shared hosting. While the latter may be the cheaper option, it comes with its challenges. Such include less bandwidth allocation. There is also a higher probability of crashing when there is a lot of traffic.
Do note; search engines use page loading speeds as a determinant when ranking sites. Poor rankings will impact the online visibility your business gets.
2. Security for your website
Online security is a major concern for anyone operating in the digital space. The right web host provider has security as a significant priority.
Most businesses collect a lot of personal customer information. They may also use their sites for financial transactions. It is imperative to avoid breaches or data loss to hackers. When looking for a hosting service, ask for a rundown of the security features they offer.
Other than the hosting security measures, it also doesn't hurt to install extra security of your own. Data encryption and decryption, for example, ensure only the intended recipient sees the message. You get more secure connections between your browser and the remote server. Installing an SSL proxy will provide this critical function for you. Other measures include anti-malware, antivirus, and firewalls. 
3. It allows for scalability
No one starts a business to remain stagnant. Growth is a key driving force for everything you do. The hosting service you choose should grow with you. It should give you enough server capacity to handle more traffic.
Sign up for managed plans that give you resources as you need them. It will save you money because you do not pay for what you currently do not need.
4. Access to excellent customer support
Do not ignore the importance of excellent customer support. Imagine a situation where your website crashes in the middle of the night. Yet some of your global customers could just be waking up, ready to buy your goods or services.
Your efforts to reach the technical support team do not bear fruit. It can be very frustrating because you know the customers will flock to the competitors. When looking for a hosting service, ask about the support you can expect.
Read customer reviews to see how they handle complaints. Take note of the speed with which they respond to issues. It also helps if you can reach them on many platforms. Such include phone, email, chat, or event tickets.
5. You save money
There are tons of web hosting services available. You may think it is a good idea to go for the least expensive option. But, look at the long-term implications. You want efficiency, reliability, and good performance. Cheap or free options can only give you so much functionality.
You may find yourself always dealing with issues, which could end up being more costly. Consider it an investment to go for some of the best hosting options. Good performance means happy customers and better chances of conversions.
Further, you spend less time and money managing issues. With the technical support they offer, you don't even need to hire experts to manage your site.
Some web hosts provide web building services as well as domain names and emails. You can choose not to take advantage of the service. But, your hosting service should allow for integration with your preferred site builder. 
Without the support, you may end up needing to look for a solution that works in your favor. It becomes more costly for you to have your site up and running.
Additionally, there are also hosting providers that offer services like Bitcoin VPS, which enable you to pay for your servers in an unorthodox way by using cryptocurrencies like Bitcoin, Etherium and others, which can further save you money in the long run.
6. It is crucial for your credibility
A significant disadvantage of free or cheap web hosts is they take on anyone. Some of these sites may be less than reputable. You may share an IP address with such, even without your knowledge.
It may end up tarnishing the reputation of your site and, indeed, your brand. You may also fall under the radar of web filters, which may end up blocking your site.
7. Data backup
Let's say you build your site using one of the free web builders like Squarespace or Wix. If anything happens and the site ceases to exist, you may lose everything. What it means is your presence in the online space depends on the existence of the platform.
The best option is to go for self-hosted sites. You can back up your site on secure servers allowing for quick recovery.
Final thoughts
Think about web hosting as a foundation of your website. A shaky or weak foundation cannot sustain any structure. You will spend time and money on managing or repairing as opposed to enjoying the facility.
Business professionals need a website that performs at optimal levels always. You want to ensure fast page loading speeds and constant uptimes. If you run into any issues, technical support should be available day and night, all year round.
It pays to invest in proper security so that you keep customer and business data safe. Take the time to shop around for an excellent hosting service. Do your due diligence and read customer reviews to know exactly what you're getting.
The views expressed in this article are those of the authors and do not necessarily reflect the views or policies of The World Financial Review.