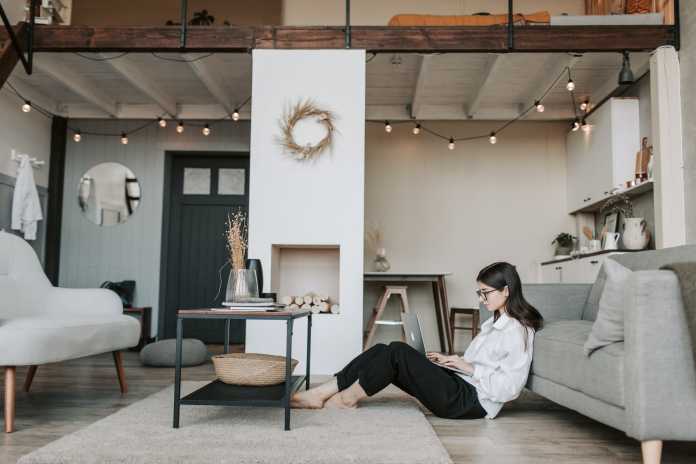 The world is currently undergoing a once in a lifetime economic crisis as it copes with the fallout of a global pandemic. As millions of Canadians have hit the unemployment lines, many have already started searching for how to make money online. The nature of work has changed forever, and with the ability to work from home, you can find several opportunities to supplement your income online.
Virtual Assistant
Though COVID-19 has affected many businesses, others have been thriving. One example is the Canadian real estate industry, which is very active and presents a lot of opportunities for budding entrepreneurs. If you have spare time on your hands, working as a virtual assistant for real estate agents can be a lucrative side gig to earn extra money online.
You may have the skills to be a virtual assistant if you can complete some of the following tasks:
Schedule meetings/calls

Prepare written reports

Make follow-up and cold calls

Graphic design & layout

Proofread & edit content

Bookkeeping

Data entry

Edit & design video projects

Social media content creation & moderation

Process online orders
No-Deposit Free Spin Casino Bonuses
Many online casinos entice you to play their games with the use of no-deposit free spin bonuses. These bonuses allow you to win money at gambling websites like Casumo Casino Canada. By using the casinos' bonuses, you can make money online, without risking any of your resources.
When someone asks Canadian gambling pioneer Lucas Goldberg how to earn money fast online, this is the method he describes as working best for him. Lucas is one of Canada's most recognizable gambling experts and uses this tactic with every online casino offering these types of bonuses.
Online Surveys
There are many companies, government bodies, NGOs, and similar organizations that want and need your opinion. Online survey taking allows you to share your opinion about products, services, advertisements, and other various other topics. Surveys help these organizations make decisions and put a little money in your pocket for a few moments of your time!
Online survey companies like OpinionOutpost.ca help you make money online by paying you rewards every time you complete one of its partners' surveys. You can receive paid rewards in your choice of Visa Rewards Cards, Amazon, iTunes, Indigo, and PayPal gift cards.
Work as a Delivery Driver
You've likely become very familiar with food delivery services such as UberEats and Skip The Dishes. Did you know these are also great ways to make money online? Okay, so you might have to step out the door, but these app powered roles allow you the flexibility to work when, where, and how you want.
If you have a car, scooter, or bike, you can sign up through these vendor services like UberEats in minutes. You're provided in-app directions to help you navigate your city. Best of all, you'll receive pay weekly and may also receive some cash tips along the way.
You may be eligible to sign up as a driver/rider if:
Car
The car must be a 2- or 4-door model built after 1999

21 years or older

Have a G class driver's license and proof of eligibility to work in Canada
Bicycle
18 years or older

Eligible to work in Canada
Freelance on Fiverr
Do you have a marketable skill? If you're looking at how to make extra money online, one of the best places to market your skills is Fiverr.com. Here, you can create freelance opportunities and quickly build your side gig. Fiverr takes a fee from your customer's purchase for any service you wish to offer.
There is no limit (okay, so nothing illegal or of ill-repute) to the service you can provide including:
Creating animated videos

Voiceovers

Translation

Business plan writing

Ad-copy writing

Online coding lesson

Website development
Sell Your Stuff Online
Chances are, a trip to your closet or garage will reveal a few items you no longer use, and someone else may need. There are many online marketplaces where you can sell your photos or other unwanted items to make money online. Websites like eBay, Kijiji, and Craigslist allow you to list your items for sale easily.
Trade Cryptocurrencies
If you've logged onto the internet, turned on a phone, or talked to a friend at any point in the past five years, you've heard a lot of talk about cryptocurrencies. These popular alternative currencies are entirely digital and have become a fast-growing commodity in the global economy. There are several online trading platforms like BitBuy.ca where you can buy and sell cryptocurrencies and make a living online.
Conclusion
There are millions of people earning extra money fast using some of the above strategies. Your next step is to learn more about a topic that interests you and put that knowledge into practice. Join the growing digital economy and start making money extra money online.
Disclaimer: This article contains sponsored marketing content. It is intended for promotional purposes and should not be considered as an endorsement or recommendation by our website. Readers are encouraged to conduct their own research and exercise their own judgment before making any decisions based on the information provided in this article.


The views expressed in this article are those of the authors and do not necessarily reflect the views or policies of The World Financial Review.