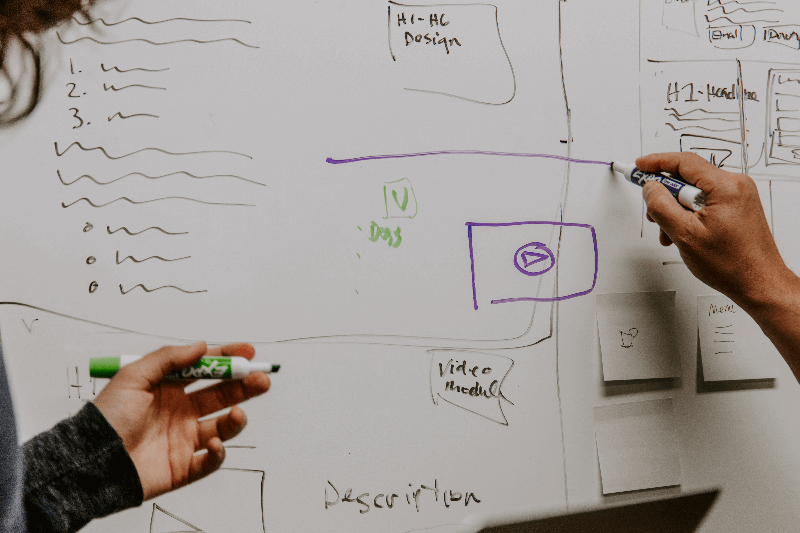 Sometimes when you've been doing the same job for a long time, it can be hard to feel like you are growing. Both personally and professionally it is easy to get stuck in a rut. This article aims to give you six highly recommended ways to encourage personal growth in the workplace.
Make a Detailed Plan
The first thing you need to do if you want to develop as a person is to make a plan. Without a good plan for how you want to grow and in what way, it will be hard to monitor your progress. As mentioned on learnerbly.com/personal-development-plan-template, sometimes all you need is a good plan to make your dreams a reality. If you are looking to stimulate some personal growth in the workplace, make sure you get yourself a good personal development plan.
Become a Key Part of Your Network
To paraphrase an old saying, you are only as good as the people you are closest to. Although this is meant to apply to your social circle, it applies to the workplace as well. Take part in your company's networking events and make sure to check in on people whilst you are at work. Building up these relationships will naturally let you grow as a person and help show your colleagues how invested in the company you are. This shouldn't be too difficult of a task, you're basically just making better friends at work!
Find a Mentor
This one is a little more involved but goes hand in hand with your development plan. Try to find someone who wants to help you, but who is perhaps outside of your management line. Your boss is sort of a natural mentor, but you should have someone who you don't work for mentoring you. Share with them your development plan and they can be an impartial judge on your progress. Find someone who makes you feel comfortable and that you respect. Having a mentor is a great way to encourage personal growth in the workplace.
Take Regular Exercise
This might not seem like an obvious way to develop as a person but taking regular exercise will help you in many ways. Exercise can help you destress and make you more focused, which should make your time at work more enjoyable. It will also give you more energy over time and mean that you'll be less tired whilst at work. Exercise can also help you sleep and is a great way to take your mind off other things. This will help you become a better person in general and help your growth in the workplace.
Eat Healthily
For similar reasons to taking regular exercise, eating healthy is going to give you many benefits at work. As well as remaining energized, with the right diet you and just feel better in general. Constantly going from sugar-high to sugar-crash is going to make your work erratic. As a bonus, your colleagues may notice that you are eating well and subconsciously think of you as a person who takes care of yourself. This promotes the idea of responsibility and may make you more appealing for promotions. Eating healthy will make you feel and work better.
Ask to Take on More Responsibilities
One of the best ways to encourage personal growth is to take it into your own hands. Asking to do more things, learn new skills on the job, take on bigger responsibilities will make you develop in your work life. Showing that you want more responsibilities at work shows that you want to move up the ladder.
If you want to grow as a worker but reject offers of work that require you to have more responsibility, your bosses are going to assume that you don't want it. Try not to be taken advantage of or you might end up doing multiple people's jobs, but express interest in taking more on, where appropriate.
You Got to Keep Growing
Working at a company for a long time can be great. Being able to build strong relationships with your coworkers and having loyalty to the company is a good feeling. Sometimes, you can get stuck in a bit of a rut with no clear way forward.
To encourage your constant personal growth and development you should; make a plan, become a key part of your network, find a mentor, take regular exercise, eat healthily and ask for more responsibilities. If you can manage to do these things then you can be sure you're on the right path for your workplace growth and development.
The views expressed in this article are those of the authors and do not necessarily reflect the views or policies of The World Financial Review.