Handheld devices, especially mobile phones, provide an easy way to download and play games anytime and anywhere. From adventure to casual, there are several gaming genres available. One such gaming genre that is getting increasingly popular is mind games.
Mind games are a fun and exciting way to stay mentally sharp. They offer a variety of mental exercises to strengthen your brain's neural circuits. People of all ages use these mind games like word scramble solver to improve their mental focus and slow brain aging. Just think about how many people love solving crossword puzzles after their noon snack. It's highly beneficial and recommended to reserve 5-10 minutes daily to solve a quick puzzle. You can visit crosswordclue.io if you are stuck on a crossword to find the correct answer and move on to the next one.
Mind games keep your mind active, which is as important as physical exercise. Various studies show that mind games improve cognitive functions in healthy persons, such as learning, memory, and problem-solving skills. A good example of this would be hotspot gra.
But with so many apps claiming to improve your brain function, selecting the right one is essential. Here are the seven best mind games that'll help you improve your mental functionality.
1. NYTimes – Crossword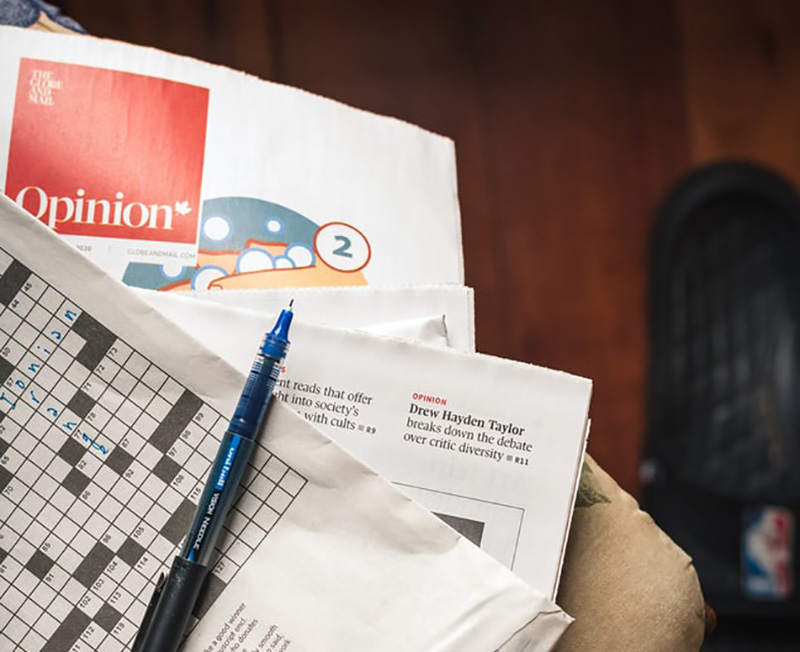 Solving crossword puzzles is both challenging and relaxing, just like mental yoga. And if you are into words and wordplay, you'll find New York Times (NYT) crossword a perfect choice. NYTimes Crossword is an app that lets you solve the puzzle printed in their daily newspaper. 
The app gives you access to puzzles that can be solved anywhere. The puzzles keep getting more complex as the week progresses. You can start your Monday with a warmup puzzle and finish with a challenging puzzle on Sunday.
Solving the NYTimes Crossword puzzle isn't easy. But you can always look for the solutions for NTY crossword in case you get stuck.
2. Lumosity
The veteran of brain-training games, Lumosity is used by over 100 million people across the globe. Lumosity has a library of more than 50 minigames designed to boost your cognitive skills, including memory, concentration, and decision-making ability.
Over 100 leading researchers develop Lumosity's apps from around the world. These scientifically validated tasks are incorporated into your daily routine to enhance your mental skills. New users are required to complete a test upon sign-up, which evaluates your cognitive skills and provides a daily plan.
The basic version is free on iOS and Android, but you'll need to upgrade to get extra features.
3. Elevate
Elevate is a popular brain-training game with a user-friendly design with a unique approach to brain games. Unlike other brain games that focus on cognitive skills, Elevate offers academic-oriented learning modules.
With over 35 brain games, Elevate improves your processing speed, memory, precision, and comprehension skills. You'll be provided with a personalized daily workout routine to maximize your mental strength. Elevate provides detailed performance tracking to help you record your progress or compare your performance with other users.
It also comes with an adaptive difficulty progression feature, which means as your skills keep improving, the games become more challenging.
4. Peak
Rated as one of the best brain games, Peak has a sleek design with a challenging brain-training experience. It has over 45 brain games designed to challenge your memory, mental agility, emotion control, and critical thinking.
The games are developed based on neuroscience research of academics from universities like Cambridge and Yale.
The best thing about Peak is that the games are short and intense. You barely need ten minutes a day to complete your daily brain workout. It is also easier to track your cognitive performance.
5. CogniFit Brain Fitness
CogniFit is one of the most advanced brain training apps available right now. It focuses on activating your gray matter with mental challenges, puzzles, and exercises.
With more than 20 mental games that balance fun and mental stimulation, they test your logic and problem-solving skills.
CogniFit tracks your progress and provides insights into your overall mental health. If you are more of a competitive player, there is an option to challenge your friends too.
6. Fit Brains
Fit Brains includes over 60 minigames and a whooping 500+ brain training programs. These games help unlock every individual point of your brain and exercise your cognitive abilities, including concentration and memory.
Apart from its attractive, modern, and sleek design, Fit Brains also targets your emotional intelligence. It also allows you to set weekly or monthly goals. The training games will get more challenging as you improve.
7. Eidetic
If you are one of those people who have difficulty recalling information or perhaps your memory is declining with age, then this fascinating game is your perfect solution. Unlike other games mentioned in the list, Eidetic is unique in a way that it focuses more on your memorizing power.
Eidetic uses interesting mental principles to help you memorize items with meaning and context, including phone numbers and interesting facts and words.
It uses a learning technique called "space repetition." Using this technique, the app lets you store some information and quizzes you at regular intervals. This quiz game exercises your brain to retain data for the long term.
8. Jigsaw Puzzles
Jigsaw puzzles are great for your memory, concentration, and mental health. Choose from thousands of online jigsaw puzzles on Im-a-puzzle.com and try to beat your best time for completing easy, medium, or hard puzzles. There are a bunch of different themes like art, cars, holidays, and animals, so you can find the perfect picture to keep your mind engaged throughout the game. You can even make your own jigsaw puzzle by uploading a picture and then customizing the game settings before sharing your link with family or friends. 
9. FreeCell
This card game that involve strategy is great for working out your mind. One website that offers tons of free card games like FreeCell is Solitaired.com. Another awesome solitaire website where you can play FreeCell for free is online-solitaire.com. You can create a free account and you can compete for top spots on the daily leaderboards. You can also customize your experience with unique decks backgrounds. 
Conclusion
Mind games are based on brain-training technologies to help empower your brain and improve your response time. They also provide an alternative to stress-relieving activities.
Always invest your time in mind games that work. The games mentioned in this list engage your brain in various demanding tasks. It will benefit you in performing specific tasks and provide better control over your emotions.
The views expressed in this article are those of the authors and do not necessarily reflect the views or policies of The World Financial Review.