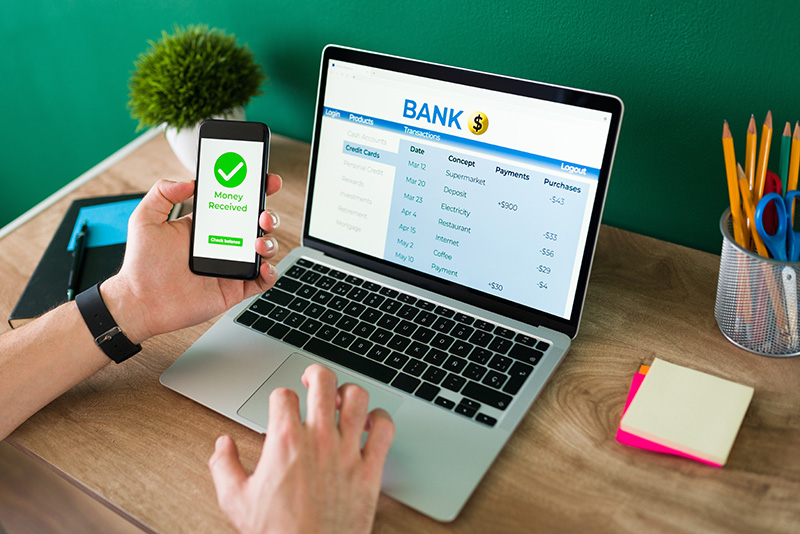 Today, most business owners consider sourcing materials or products from international suppliers. While working with a local company allows for quicker delivery, sourcing products from overseas is considered cheaper. Most international suppliers may offer quality products at very competitive prices.   
However, you may be wondering how to pay international suppliers. The good news is that you can use wire transfer to handle all your payments. This is a method of sending money to someone else's bank. In other words, it involves transferring money from your bank account to someone's bank account through a service. However, you must find the right service provider to prevent delays or loss of money in the process.   
That said, you can ensure you're choosing reliable wire transfer services by considering the following factors.   
1. License 
License is one of the essential considerations to bear at the back of your mind when selecting a wire transfer service provider. This is a legal document issued by the state to permit a particular firm to provide payment services. Therefore, to ensure you're working with an authentic firm, be sure to see their license.   
Working with a licensed wire transfer company can give you peace of mind, knowing that professionals will handle your payments, and the chances of losing your money are minimal.   
2. Experience
The quality of your payment services majorly depends on the experience of a service provider. One of the best ways to determine the experience of a wire transfer company is to check when it was launched. 
A firm with many years in the industry may have more experience and skills than one incorporated recently. It means they have been in the industry long enough to know the ins and outs of wire transferring. Hence, they can deliver quality service.  If you want to have a fast and successful transaction, select a wire transfer company that has provided services for a while. In addition to that, ensure the company you choose has worked with several businesses over time.  
3. Transfer Fee
There's no uniform way of charging wire transfers. The various available service providers charge differently. If you want to reduce your costs, you may look for a company that charges low money transfer fees. You can achieve this by making a transfer fee comparison for the various companies online.  
However, in doing so, you must still consider the quality of the service provider to avoid any problem that can occur in your transaction.
4. Communication
Select a wire transfer company with effective communication. This ensures you remain updated at all times.  
One of the best ways to determine whether a firm provides effective communication is to find out what type of tools they use. For that reason, you may want to find a firm with the latest communication tools like chatbots. Such software lets you engage with the service provider in real-time.  
In addition to that, it'd be a good idea to work with a wire transfer service provider within your time zone. Working with a company in a different time zone can cause communication difficulties. For instance, it can take several hours before you get a response to your concerns. This occurs especially when you send messages to them when they're already asleep, thus causing delays in your payments.   
5. Reputation
Wire transfer involves trusting your money to a third-party company. It's good to note that some of these firms aren't genuine. And if you're not careful, you can lose all your money. That's where reputation becomes essential.  
You can check the service provider's reputation through their reviews. After seeking services, most clients will leave comments about their experience online. And since most of them are honest, you may consider making your decision based on their opinions.   
A good wire transfer service provider will have several positive testimonials. On the other hand, a company that provides poor services will have a lot of negative comments on its online platforms. Be sure to select a wire transfer service with an established reputation for the safekeeping of your money transfers.   
6. Referrals
Lastly, you may consider referrals to help identify the best wire transfer services. This involves asking other people who have previously used wire transfer to recommend to you the best service provider. You can ask relatives, friends, or other people on social media.   
Asking for referrals can help you connect with the best wire transfer service provider. However, it'd be best not to make your final decision merely on recommendations. Compile a list of referrals and conduct your research to identify the best services.   
Takeaway
Sourcing your products from overseas companies is the way to go if you want to be efficient with your business resources. It allows you to minimize your purchase costs, thus maximizing your profits.   
Today, most people use wire transfers for international payments. This implies that you can utilize these services to pay your creditors. However, it's important to choose the right wire transfer service provider to secure your transactions. Consider the factors explained in this article to identify the right partner for you.   
Disclaimer: This article contains sponsored marketing content. It is intended for promotional purposes and should not be considered as an endorsement or recommendation by our website. Readers are encouraged to conduct their own research and exercise their own judgment before making any decisions based on the information provided in this article.


The views expressed in this article are those of the authors and do not necessarily reflect the views or policies of The World Financial Review.