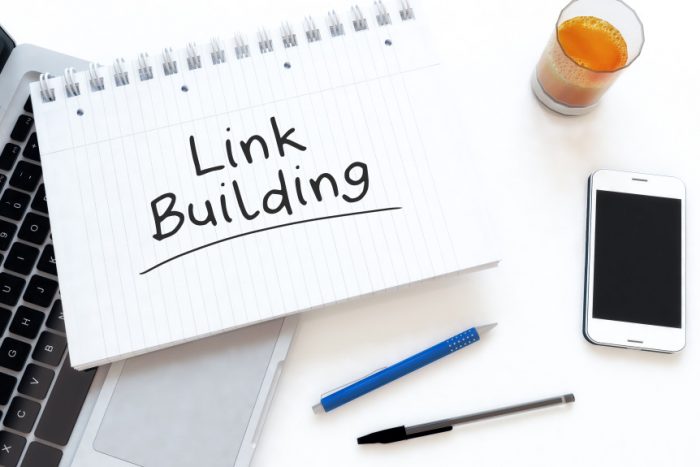 Search engines will punish you if you try to increase your site's exposure by utilizing unethical "black-hat" practices.
Once upon a time, all inbound links were given the same value. Because of this, unscrupulous methods of building connections between websites, such as "link farms," have become more common. Therefore, Google and the other search engines have been strengthening their algorithms to counteract this manipulation.
Still, there are a few reliable white-hat (legal) strategies for constructing backlinks. They're labor-intensive, time-consuming, and detail-oriented, yet they provide significant benefits.
The following are the 6 best white hat link-building techniques.
To Provide Nothing But The Best Content Possible
One of the essential parts of a successful link-building plan is the production of excellent content. This has two outcomes. First, it encourages dialogue among visitors, which search engines see as a positive indication. Second, it entices other websites to link to yours, which is always helpful. Ahrefs has done an article on this.
Creating content is, without a doubt, one of the most critical factors in SEO. However, creating something of superior quality takes significant time and energy. Therefore, we call it a "white-hat approach" instead of any other name.
Introduce Yourself As A Guest To The Blog
An overwhelming majority of marketers (53%) believe that link development helps improve search engine results. In other words, Google gives weight to the opinions of highly ranked websites.
Another powerful white-hat link-building method is guest posting on related, high-authority websites. From Google's perspective, a backlink from any of those sites is like a stamp of approval; thus, having one is suitable for your site's rankings.
So, you can find a website that provides guest posting services and work with them. However, you cannot only hire a reputable site to include links to yours. In addition to where they came from, the quality of your backlinks is considered by Google's ranking algorithm.
The Skyscraper Method
Creating high-quality content also allows you to use yet another kind of ethical link-building. The skyscraper tactic is creating content far superior to that already ranking well and attempting to mimic its backlink profile. A well-executed approach of this magnitude requires a significant investment of effort but may provide significant rewards.
The skyscraper approach requires only three basic steps to complete. These are the items in question:
Pick a term you'd want to optimize for and see if there's a top result for that keyword that you can tweak.

Create outstanding works of media.

Get in touch with the sites that referenced the old version and request that they link to your updated post instead.
The Moving Man Method
Given the ever-changing nature of the internet, content is often altered, relocated, or deleted. This paves the way for the Moving Man Method, another morally sound approach to constructing links. The term refers to the practice of redirecting users who see a 404 page or another error message to their website.
As a first step, you should look for content that either used to have lots of high-quality backlinks but now has none or that used to have a small number of backlinks but is now very useful but has been relocated or taken down. Then, after making a copy of the content, you should contact the sites linked to the original to see if they would switch to yours.
Niche-Specific Content
Another way to get a link from a big site is to create content that the owner will find beneficial. For example, adding links to your portfolio via niche editing is a great "white-hat" technique.
All can see the logic in this. There is mutual gain, and no significant problems have arisen. To restate, if a site links to you, it's probably because you provide something of value to their content, which in turn helps them keep up their page rank.
Linking Back And Forth
One of the most straightforward and accessible link development tactics is to provide a helpful resource. Using this tactic, you would first gather content from highly regarded websites and then approach the owners of those sites to seek a backlink to your own.
Because it takes minimal time and effort on both ends, reciprocal linking is a significant source of organic backlinks that may boost your site's link popularity swiftly. However, for practical reasons, it's preferable to restrict this to a manageable group of sites so that just a small number of reciprocal connections are established.
Conclusion
When optimizing your site for search engines, it's essential to focus on more than one aspect at a time. However, increasing the number of high-quality backlinks pointing to your site and content has always been the most reliable approach to raising search engine results.
The views expressed in this article are those of the authors and do not necessarily reflect the views or policies of The World Financial Review.