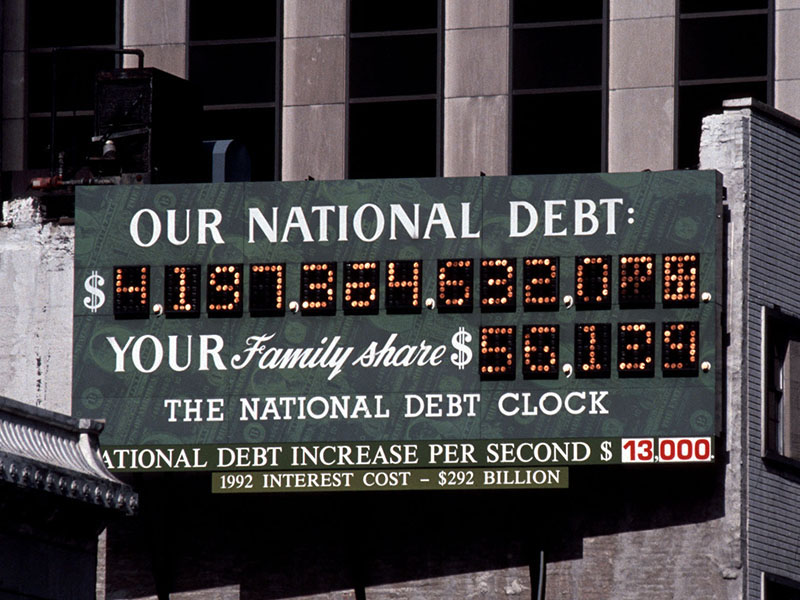 Imagine if one day your debt piled so high you owed more than three times your income.
For an individual, it's a nightmare scenario. Unimaginable. For countries, it's simply how the economy works. Financial obligations are stacking higher each year, and global debt history shows us a worrying statistic — the world's nations owe three times more money than they spend in a single year.
Governments, households, and companies have contributed to the current debt of more than $243 trillion, and consumerism appears to be the driving force. We're encouraged to spend more. And why not? Spending keeps money moving through the system, encouraging a healthy economy – and sometimes tax cuts and increased government spending are the only way to get a country out of recession.
It's impossible to look at global debt stats & facts, or a single country's national debt, in complete isolation. Most often, it's not a mark of how well a country is doing — after all, the world's richest nations, the countries with the steadiest economies, are also the most indebted.
There are many factors to examine if you want to understand the impact of global debt on the economy. That's exactly why this infographic was made. It provides a clear-cut analysis of important global data, and it shows you the specifics of how much different countries of the world owe compared to their GDP. It's simple, it's straightforward, and it gives you everything you need to know.
The views expressed in this article are those of the authors and do not necessarily reflect the views or policies of The World Financial Review.