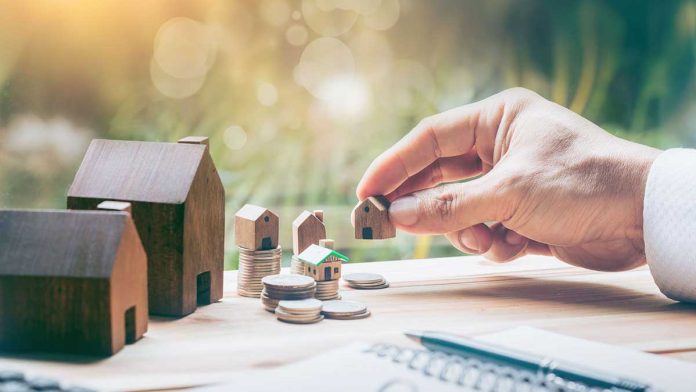 Earning passive money while sleeping or sipping mimosas on the beach in the Caribbean is a pipe dream for many of us (and those who say it is not are lying!). Is it possible to get wealthy without ever having to work? There are several passive income alternatives, such as creating online courses. But, that takes time and effort. But, what if we could invest in high-end real estate and have someone manage it while we cruise the Caribbean? Yes, that is feasible through fractional ownership.
For investors, real estate is a fantastic investment instrument. It is a prevalent misperception that passive income from real estate requires no work. However, depending on rental strategies, such as residential real estate, asset owners must first establish the groundwork before earning money.
Buying and renting out a house can provide you with passive income. However, if you are active in property management, it will not count as a passive income investment. So, where else can you put your money that doesn't need any effort? Commercial real estate. But commercial real estate has double headaches as residential. Well, not anymore via fractional ownership.
Fractional ownership of commercial real estate is growing in India, with the CRE market expected to grow by 13 percent to 16 percent over the next five years. The predicted boom gets fueled by the rising demand for office space in India in the coming years. It is also because of an increase in the number of institutional investors and a considerable inflow of foreign money linked with many commercial projects. The factors increase the likelihood of substantial wealth appreciation for you.
What is passive income?
"The greater the passive income you can build, the freer you will become," says Todd Fleming.
Whatever your job, your income will always get bound by time. You may work for a salary, hourly pay, or operate a side company to augment your income. But, you will eventually run out of hours in the day to generate extra money. The effect work would also have on your mental, emotional, and physical wellbeing.
But, passive income changes this. The exact level of involvement varies depending on the investment. But, the idea is that once your real estate assets get developed, they will be able to generate income on their own. You may earn money while working your 9-to-5, sleeping, and even traveling on family vacations.
This money can boost your savings accounts, settle debts, invest in a college education, achieve financial independence, or even produce income in retirement. Now, that is what we call financial freedom.
But, what is passive income real estate? Passive income real estate is a method of making money from real estate without actively participating. The amount of action and involvement varies according to the investment. The type of real estate revenue includes rental properties and investment portfolio earnings. Passive income real estate streams should ideally provide rental income, dividends, and interest and grow over time without your intervention.
Commercial properties generate far better returns than rental properties. "But, how will it be a passive income investment if I have to run around and manage the estate, not forgetting the double headaches?", you ask? You do not have to manage the property by yourself. Somebody will run it for you. Easy peasy lemon squeezy. Mississippi Commercial Real Estate firm can guide you on how and where to start. 
All you have to do is invest the money. Now, time to start investing, eh?
But, what exactly is fractional ownership of commercial real estate?
"But aren't commercial properties expensive to invest in and require crores?" you ask? Well, they are expensive and get valued in crores. But, that does not mean you cannot invest in commercial properties just because you lack crores. You can go head even if you have just lakhs. Fractional ownership allows you that. Assetmonk, for instance, allows an individual to invest in a premium office building with just Rs. 10 lacs. Now, you are pretty much unstoppable.
Fractional ownership operates in the same way that you and your seven friends might contribute money to buy a large Domino pizza.
Another way to invest in real estate without purchasing property and receive passive income is fractional ownership. It enables investors to own a chunk of commercial property and experience all of the benefits of property ownership without the upfront outlay or current challenges. It is better suited for high-end commercial real estate with many risks. It is also appropriate for an individual investor who may be unable to finance the entire property. Investors can buy a share of high-end Columbus commercial property and earn a stable rental income while growing long-term wealth. It is popular among institutional investments. It is also becoming a viable investment alternative for the savvy middle class and individual investors.
" But real estate is not liquid so I would rather not invest,", you say. Hold on. Yes, real estate lacks liquidity. But, fractional ownership is not. How so? You can always sell and transfer your share of your property to someone else. Phew!
How exactly does fractional ownership of commercial real estate provide passive income for you?
Fractional ownership is quickly becoming popular. Land ownership offers stability. It is also viewed as a prestige symbol, assuring our position in the higher echelons of our community. However, the most reliable asset class has become rare and out of reach for people.
Because of the following reasons, fractional ownership of commercial property provides you with passive income:
Affordability: A high-quality office building for rent in Hyderabad costs Rs 200 crore. In most cases, such a massive investment is only possible for HNWIs. However, with fractional ownership, one may now pay as little as Rs 10 lakh to become a co-owner of a property and receive rental returns ranging from 6 percent to 10 percent each year. An annual rental income of Rs 60,000-Rs 1 lac might get produced from such an investment. But, an equivalent residential property investment would earn only 1.5 to 3 percent. The pandemic has had a severe influence on residential real estate, with home prices plummeting by 2 percent to 7 percent in the previous year.
Less Fragile Asset: The commercial real estate market slowed during the shutdown but rebounded fast in Quarter 3. Rather than the volatile financial markets, passive income is a certainty for you. Net CRE absorption increased by 63% year on year. In addition, new completions increased to 59 percent. Covid-19 caused a drop in worldwide real estate values. However, due to the intensive outsourcing business of India, commercial renting increased at the same time, according to industry analysts. International firms occupy more than 63 percent of office space leased in the United States. It should send a clear signal to Indians and NRI investors that the time has come to invest in real estate. Commercial property prices are likely to climb dramatically in the future years. Therefore now is an excellent time to invest in fractional ownership.
Long-term Tenants: Tenants in homes tend to leave regularly, forcing the owner to lose rental revenue until a new renter can occupy. The lease term of every commercial property is three years. However, the lease can get extended. It simply guarantees you a steady income. Tenants in high-end properties include huge multinational organizations, banks, or information technology enterprises with enormous budgets. They never fail to pay their rent on time. Furthermore, due to the time, effort, and money invested in converting the flats to workplaces, such tenants usually prolong their rental agreement. It is advisable to invest in a pre-leased property for more earnings.
Rental Earnings: Each month, rental income is put straight into the account. Commercial property fractional ownership provides a high return on investment through continuous rental income and appreciation. In the last five years, commercial property investment in India has grown at a CAGR of 16 percent. Aside from the value growth, if you invest with a reputable fractional ownership business, you may expect a 15% increase in rental income returns over the next three years. It is integrated into the rent agreement for future inflation protection, ensuring that your investment remains steady over time.
Asset Appreciation: Fractional ownership of commercial property is incredibly cost-effective and gives twofold returns. The first is the direct returns from the investment, and the second is the advantages of asset appreciation. You own a portion of the real estate property, so the value of your share will climb as well. It is known for institutional investments. But, it is becoming a viable investment alternative for the savvy middle class and individual investors.
Disclaimer: This article contains sponsored marketing content. It is intended for promotional purposes and should not be considered as an endorsement or recommendation by our website. Readers are encouraged to conduct their own research and exercise their own judgment before making any decisions based on the information provided in this article.


The views expressed in this article are those of the authors and do not necessarily reflect the views or policies of The World Financial Review.