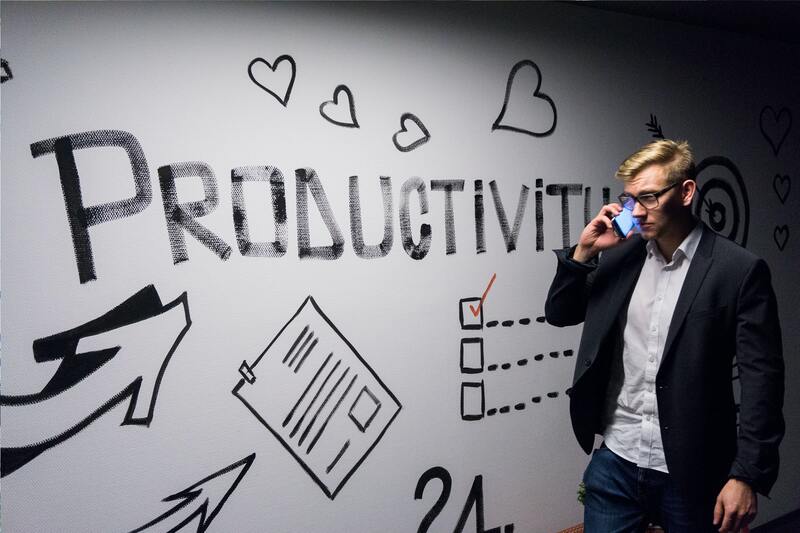 Like most business owners, you're probably spending too much time on administrative tasks. The good news is that the right technology can help with that. This post will look at five types of software and applications that will boost your productivity as an entrepreneur.
Customer Management Systems
Customer management systems are essential for business owners who want to keep track of their customers and create a more personalized experience for them.
Most customer management systems are part of CRM (customer relationship management) software, which can also be used to help generate new business, manage relationships with current customers, and even facilitate the sales process.
CRMs come in various forms that can be customized based on your industry or needs. They can include features like:
Customer relationship management – This is a powerful tool for helping you track all your interactions with customers over time so you can identify trends in behavior and find ways to increase engagement.

Sales pipeline automation – Automated sales pipeline systems allow you to view at-a-glance information about each stage of the sales process from lead generation through closing deals—and everything else in between—so that no agreement slips through the cracks due to poor communication between departments or individuals within your organization.

Computerized solutions – Each company has distinct requirements and challenges. It can be stagnant growth, lower productivity, operational inefficiency, etc. You can consider custom solutions from

robot system integrators

to overcome these challenges. These firms assess your robotic requirements, create designs and blueprints for your automated processes, and implement the bots within your facility. They save time, and effort money, optimizing the floor place and ensuring safer environments, among many things.
Accounting and Billing/Invoicing Software
If your business is a small startup or you're working on a project, then this type of software can be the best option for you. Accounting and billing/invoicing software is a business management software that helps businesses keep track of their finances. It helps them keep track of bills, invoices, employees' time off requests, and so much more! It also allows businesses to stay organized.
Project Management Applications
Project management applications help you organize and prioritize work. They also help keep track of team members' progress, coordinate work across multiple departments and keep an eye on your budget.
Suppose you are working on a project that requires multiple people or departments to be involved, for example. Suppose your company is remodeling an office building. In that case, project management applications will help improve communication between these groups so that none of them fall behind or get confused about what needs to be done.
A project management application could also help you track the hours each team member spends working on their part of the project. This way, if someone claims to have spent 20 hours on something but you only find 10 hours' worth of work in their project file, it's easy to see where they are lying.
Some project management applications are designed for individual use, and others are designed to be used by teams. A personal software program may be sufficient if you're working on a project requiring only one person's attention. However, investing in a software program designed for teams may make sense if you have multiple team members working on different aspects of the same project.
Remote Communication and File-Sharing Tools
Remote communication and file-sharing tools are best for those who work remotely or who need to share files with clients or colleagues overseas. These programs make it possible to connect via video chat or text messages, allowing you and your coworkers to see each other and talk simultaneously. They also allow for easy file sharing, so you can send large files quickly without worrying about downloading them on your device.
Online Meetings/Conferencing Platforms
Several ways to make online meetings more productive, practical, engaging, and fun. First, everyone in the meeting needs to be on the same page. A great way to ensure this is by using a specific agenda template that you and your participants can agree upon ahead of time.
Secondly, if you're using an online platform like Zoom or GoToMeeting, make sure it's set up in such a way that everyone is easily visible on screen at all times—and if someone isn't there yet or doesn't want their video camera turned on yet, let them know they'll be muted until they're ready!
Thirdly, ensure everyone knows how long the meeting will last so they can schedule accordingly; otherwise, people could feel rushed or bored before even starting their work day again tomorrow morning!
And fourthly, make sure you set ground rules for how people will interact with each other. This can be as simple as saying, "please wait until it's your turn to speak," and "if someone is talking, please don't interrupt them."
Conclusion
Technology is a wonderful thing. It can help you be more efficient, effective, and competitive — all of which are great things for business owners to understand. You should never underestimate the power of technology in your organization. Technology gives you a competitive edge over other organizations because it allows you to do things faster and more efficiently than you can.
We hope we've given you some ideas about improving productivity with technology. Remember, choosing a tool that fits your business and its needs are critical. This may mean trying out several options before deciding which works best for you. But remember: don't let perfect be the enemy of good!
The views expressed in this article are those of the authors and do not necessarily reflect the views or policies of The World Financial Review.