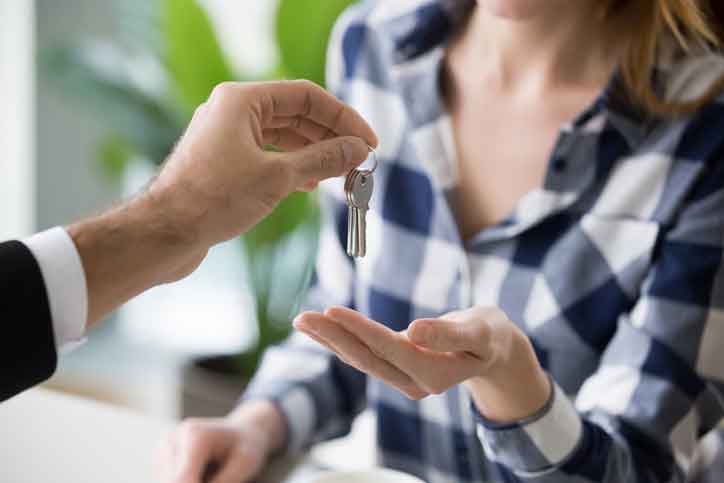 If you've invested in a rental property, you may be feeling a mixture of emotions. It's certainly exciting, but it's typical to be nervous about how you will make an income.
Reliable tenants are a key aspect but finding them isn't easy. You don't want to go long periods with an empty house, as you may end up paying for expenses out of your own pocket.
In this article, we will talk about five tips to keep good tenants in your rental home.
Sound interesting? Then let's get started!
Keep up with regular maintenance

.
As a landlord, maintaining your rental is your responsibility. If you slack off or neglect to fix and repair issues, you can attract the wrong type of tenants and even cause good ones to leave.
You should already have insurance in place for emergencies, but it can be wise to check out this choice home warranty review too. This way, your appliances are protected from natural wear and tear.
Set a reasonable fee.
You probably invested in a rental property because you want to make a passive income. However, that doesn't mean you should charge an unreasonable amount.
Setting a hefty weekly or monthly fee can result in a high tenant turnover, and you may even struggle to find candidates altogether. Even just taking things down a little, such as $490 instead of $500, can make a big difference.
Be kind and respectful

.
Nobody likes a difficult landlord, and if you want to be treated with respect, it's essential to be reasonable with your tenants. This doesn't mean that you have to give out freebies, but you should try and maintain a good relationship.
Respond to requests on time, fix any maintenance issues and always be courteous. Even if you're going through an agency, it's still something to keep in mind.
Offer great amenities and features

.
To locate great tenants, you need first to attract them. Therefore, you'll want to think about what extra features and amenities you can offer that will make your property more comfortable.
For instance, a coded lockable gate, great internet, or even allowing pets can help you draw in candidates looking for a long-term living arrangement. Just make sure that you outline everything in the final agreement.
Screen applicants carefully.
Finally, the last tip to follow is to set strict screening in the beginning. Your property manager should be able to help with this, but you must be part of the process.
Outline your requirements and be sure that they are checking factors such as previous history, references, and income. Don't agree with someone unless you are confident. Otherwise, you may regret it later.
Final words.
And that's it! These were five tips to keep good tenants in your rental property. While it's impossible to know exactly whether a candidate is reliable or not, the above can help reduce the risk of any future problems. 
You'll be a master landlord before you know it!
Disclaimer: This article contains sponsored marketing content. It is intended for promotional purposes and should not be considered as an endorsement or recommendation by our website. Readers are encouraged to conduct their own research and exercise their own judgment before making any decisions based on the information provided in this article.


The views expressed in this article are those of the authors and do not necessarily reflect the views or policies of The World Financial Review.