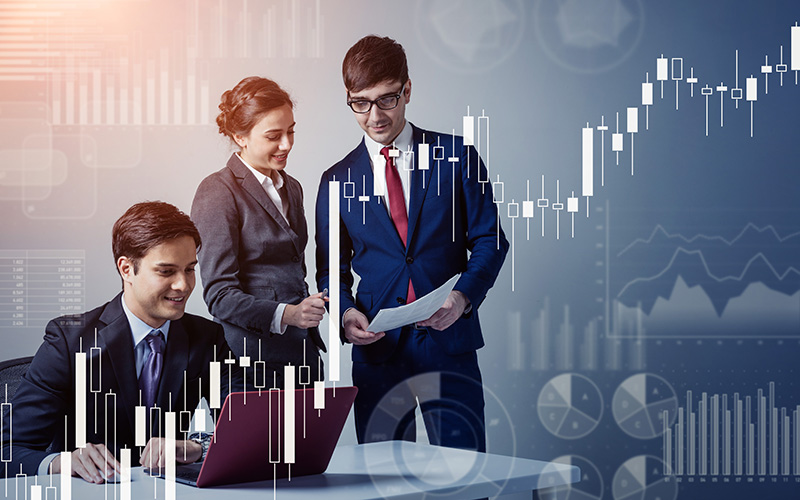 To secure your future, you need to plan your finances well. You'd want to be financially stable both now and after you've retired. One way to do that is by investing in the stock exchange market. There are so many companies whose stocks or shares you can buy to help you achieve financial security. However, you need to choose enterprises with a promising future to make the most of your investments.
ASX stocks are among the options you should consider investing in. ASX stands for Australian Securities Exchange. It was created by a merger between Sydney Futures Exchange and the Australian Stock Exchange in July 2006. If you're already thinking about investing in them, here are some things you need to know about ASX stocks:
1. They Are Well Established In The Share Market
Based on the free-float market capitalization formula, ASX's equity market is the second-largest in the Asia-Pacific and the eighth largest globally. Thus, you can be sure about the validity and authenticity of the company stocks listed on this particular securities exchange. It has more than 2,000 listed companies, so you have wide range of options to choose from and invest in.
The prices of these stocks can either be the same as the fair value, undervalued, or overvalued. Do you want to know how to find undervalued stocks on the ASX? It's simple: you only need to compare the fair value of the stock and its current price. If the price of a stock is below the fair value, then it's undervalued, and you need to check such things before investing.
The advantage of investing in undervalued stocks is that there's a huge potential for growth. Therefore, you may make handsome profits once the company in question increases in value.
2. They Have A Diversified Portfolio
The stocks listed on the ASX are from different industries. These include stocks from sectors such as communications, banking, insurance, and technology, among many others. You can also find shares from media and transport companies.
This diverseness helps you spread your investment across several sectors. Thus, you're able to lower your risk and get a better chance of making more profits.
3. They Are Professionally Managed
You don't necessarily have to be an expert in stock trading to invest in ASX shares. If you're a beginner and you don't know how to buy shares, there are professionally managed products you can consider. Some of them include exchange-traded funds (ETFs) and managed funds.
As much as you'll need to do proper research before you invest, you don't need to worry about undergoing years of schooling to invest in these stocks. This is because the managers have expertise and experience in trading. They'll help you pick winning strategies that'll allow you to see your account grow steadily over the years.
4. ASX Has An S&P Index
The Standard and Poor's (S&P)/ASX 200 index is an important feature of the ASX platform that you need to be aware of to invest effectively in the stock market. This index tracks down 200 of the largest companies listed in the ASX. It checks their overall performance and how they affect smaller companies. The index can act as an excellent guide to show you which companies you should invest in, whether short term or long term.
5. It Is Easy To Invest In ASX Stocks
There are no significant complications when investing in the ASX. The general overseers and managers of ASX have made it easy for anyone to invest, even if they're inexperienced. This is to encourage potential investors. You can buy shares simply by opening an account and start trading online or consult a stockbroker who'll guide you on how to trade and the best stocks to buy.
Whether you're a first-time or a long-time investor, using a broker is an advantage. Online brokers facilitate the filling of your buy and sell orders. For the services they offer, you're required to give them a marginal fee of your investment.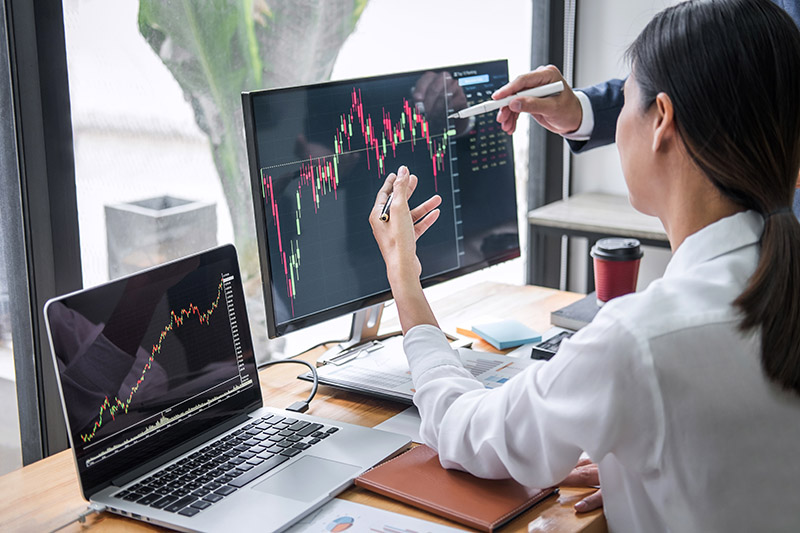 The other things you need to know are the following:
There's no right amount to begin investing in ASX stocks. The only determinants are your investment goals and financial situation. It's best to pay off all your debts first, make a budget, and set up an emergency fund prior to investing.

Most brokers set the minimum amount for any ASX trading is USD$500. But still, other options like investing apps allow you to invest with as little as USD$5.

You need to pay some fees while investing in ASX shares, such as brokerage fees when buying and selling shares.

As an investor, you'll have to pay income tax on dividends and capital gains tax on shares.
Conclusion
ASX stocks are an excellent investment option. They're well established in the share market, it's easy to invest in them, and they're perfect for diversifying one's portfolio.
No matter which ASX stock you purchase, always remember that success as an investor is about managing risk and not avoiding it. But to steer clear of hefty losses, it's best to thoroughly research each of the companies you're looking to invest in and figure out what suits your risk tolerance.
Disclaimer: This article contains sponsored marketing content. It is intended for promotional purposes and should not be considered as an endorsement or recommendation by our website. Readers are encouraged to conduct their own research and exercise their own judgment before making any decisions based on the information provided in this article.


The views expressed in this article are those of the authors and do not necessarily reflect the views or policies of The World Financial Review.