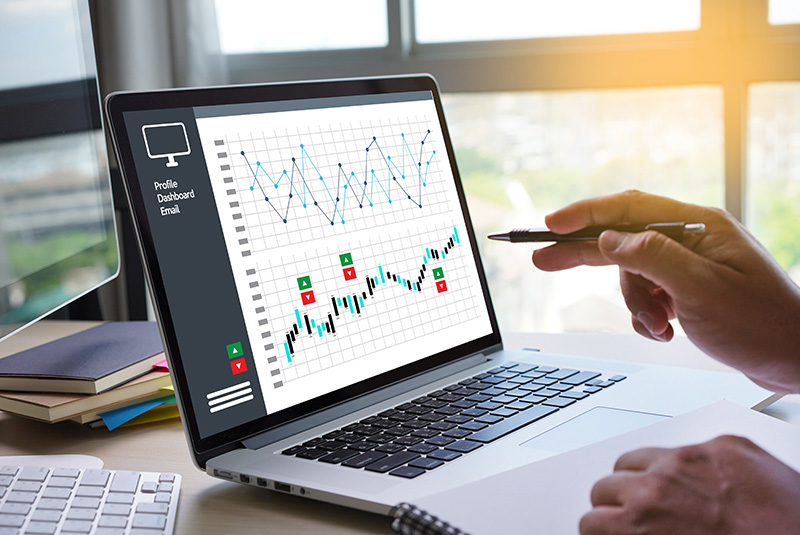 Is your business running low on finances?  Are you looking for ways to increase your profits?  The secret lies in your revenues. This article will highlight some strategies that you can implement to increase your business's revenue. Read on for the details.
1. Adopt An Online System
As a business in the digital age, you need to adopt online services in your operations. If you're a product company, consider adopting e-commerce. With this, your clients who can't access your physical shop due to their respective locations or lack of time will still be able to shop online and meet their needs. By having both physical and online shops, you'll be able to offer convenience, increasing your sales.
As you adopt e-commerce, it's also good to adopt an online payment system. Once you open new business account online, your clients will have an easy time making payments. The additional perk of an online business account is that it allows you to take your business globally. How?  Most of these accounts allow clients to pay from wherever they are in the world, as well as accept multiple currencies.
With your brand offering convenience, it'll become sought-after, increasing your client base. With this, you're assured of making more sales, increasing your income.
2. Expand Your Operations
When you increase what you're offering in the market, you'll meet several customers' needs instead of only one. Therefore, expanding your operations is a sure way to increase your revenues.
To know what additional service you can offer, assess your current products or services, and see if you can indulge in providing  complementaries. If you manufacture pet food, you can consider producing animal accessories or houses. This way, your brand can become a one-stop-shop for your clients on pet needs.
Alternatively, ask your current clients about needs that aren't being met in your industry. From this, you can decide which one to venture into. You won't have to worry about getting a market for your new products. Besides getting a new clientele, you'll still have your current customers. Therefore, your sales will increase with additional service provision.
3. Offer Quality Services
Offering quality services to your customers is one sure way to increase your revenues.
You can ensure this by offering goods and services that fully meet your clients' needs, not just partially. In service provision, you shouldn't give your customers room to seek satisfaction from another brand. With this, there's a high possibility of them abandoning your brand because why should you meet a need with two brands instead of one?  Besides being inconvenient, it can become costly.
Quality services also include customer service. Your customer service should be top-notch and friendly. Clients are likely to stick with your brand because they feel welcome. To enhance customer satisfaction, offer assistance as they shop around, follow up even after the purchase, and inquire about their experiences with your products or services. Should there be an issue, address it as soon as possible, avoiding the blame game. By practicing this, you'll be able to retain your current customers, who'll keep buying from you, which increases your income.
Also, these clients will tell friends who'll tell other friends about your brand. With this, everyone will want to experience your brand firsthand, increasing your customer base. Obviously, a large customer base increases your sales.
4. Reach New Markets
One of the strategies to increase your income is by expanding your customer base, as shown above. You can do this by exploring new markets.
If you only serve clients in your locality, consider marketing your products in other areas. In addition to marketing, you want to provide convenience to your new clients. Their travelling from their geographical locations to your physical shop can be challenging. And, even if you offer delivery, the delivery costs can negatively impact your services' price.
As such, consider opening branches in the locations of your new or desired target audience. This way, you'll be bringing your business to them rather than them coming to you. Bringing your business to your clients is the way to handle your operations.
With your existing clients and the new ones, your revenues will, no doubt, fire up.
5. Improve Productivity
The productivity levels in your company directly impact your revenues.
You can improve productivity by automating your processes. Consider automating complex operations and those which your team takes a long time to execute. By doing this, you'll quicken your production process, making your products available to the market in a timely manner. With timely delivery, you'll meet your customers' needs, and they won't need to seek alternative brands due to the deficiency of your products. Here, with more products to supply and a ready client base, your sales will increase. However, be wary of overproduction; do your analysis and predictions accurately.
Consider establishing a conducive and positive workplace for your workers. The state of a workplace impacts the productivity levels of your team. Therefore, make this a priority for your business. With increased team productivity, they'll do more in a day, increasing your returns and revenues in the long run.
Conclusion
Business revenue is essential in ensuring the running of your operations. After all, you can't run a company without money. Therefore, consider implementing the strategies given in this article, and you'll be assured that your revenues will keep flourishing.
The views expressed in this article are those of the authors and do not necessarily reflect the views or policies of The World Financial Review.