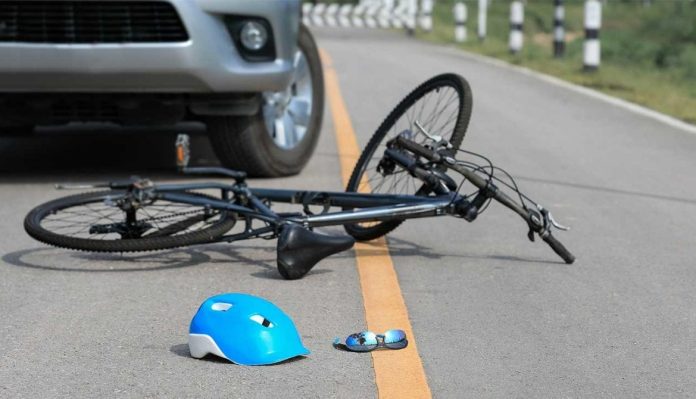 The city of New Port Richey is known for having relatively safer roads thanks to the local council's efforts to maintain superb infrastructure. However, that doesn't mean accidents are rare. Indeed, some road users, including cyclists, disregard traffic rules resulting in accidents. Bicycle accidents can result from cyclists colliding with other cyclists, cars, etc.
There are no specifics on the number of bicycle accidents in the city, but countywide stats show that the numbers are indeed high. Based on info from the Florida Department of Highway Safety and Motor Vehicle, Pasco County experienced over 800 bicycle accidents in 2019 and 2020, resulting in over 20 fatalities and 700 injuries.
If you or your loved one is involved in a bicycle accident, you must understand the legal options you can explore. Here is a look at why you should work with a bicycle accident attorney when seeking compensation.
You must speak with an experienced bicycle accident attorney. They have the training and skills to help you assert your legal rights and seek the compensation you deserve.
Bicycle accident attorney services
Determining fault
Of course, the most important thing when seeking compensation for bicycle accident injuries is proving you are not at fault. Determining fault alone won't be easy; a lot goes into it, including retrieving and reviewing police reports, interviewing witnesses, scene reconstruction, etc.
It's always better to work with a lawyer who understands these aspects of bicycle accident cases and can provide the best representation to ensure you get the justice and compensation you deserve.
Legal Guidance
As already mentioned, there are legal options you can explore following a bicycle accident. While most people immediately contemplate a lawsuit, exploring other avenues first is always best. Usually, attorneys can settle matters out of court by simply negotiating with the other party's legal team.
However, some injuries are best addressed with a lawsuit. Your attorney will know what to do in all cases based on their experience handling related cases. They will conduct an interview, review the medical reports and other documents and recommend the next steps.
Represent You in Negotiations
In Florida, you have four years following the date of your bicycle accident to file a lawsuit. However, if the case involves a government entity, you might have to go to court sooner. Either way, your attorney can help you prepare the documents and file your case correctly and on time.
The lawsuit will then proceed to the trial discovery phase, which involves questions and witness statements, the exchange of relevant materials, and settlement discussions.
Many times, discussions work, and the parties reach mutual agreements. However, some cases may force the need for a mediator.
Represent You in Court
If you fail to settle matters outside the court, the case goes before a judge or jury. The judge will set the trial timeline, which can be a single day or a couple of weeks, depending on the issues in your case.
During the trial, your lawyer will present your case, cross-examine witnesses and argue the facts ensuring the judge or jury understands why you feel entitled to compensation.
Following the trial, the court will determine the case and deliver its judgment, including the appropriate award. If you are not satisfied with the award, your lawyer will advise on the next best course of action. 
Emotional Support
Resolving a bicycle accident lawsuit can be overwhelming. Experienced personal injury lawyers know the emotional and physical toll it takes to pursue a claim or lawsuit and will be there to support you throughout the challenges and moments of doubt. They will also connect you with support networks and resources to help you recover.
Wrap-up
Working with a bicycle accident lawyer is beneficial when seeking compensation and justice. These professionals have the experience to advise on the best course of action, and they can also help gather evidence, estimate the damage, and represent you in negotiations or court.
If you are looking for a bicycle accident lawyer, ensure you find someone reliable and highly experienced.
The views expressed in this article are those of the authors and do not necessarily reflect the views or policies of The World Financial Review.