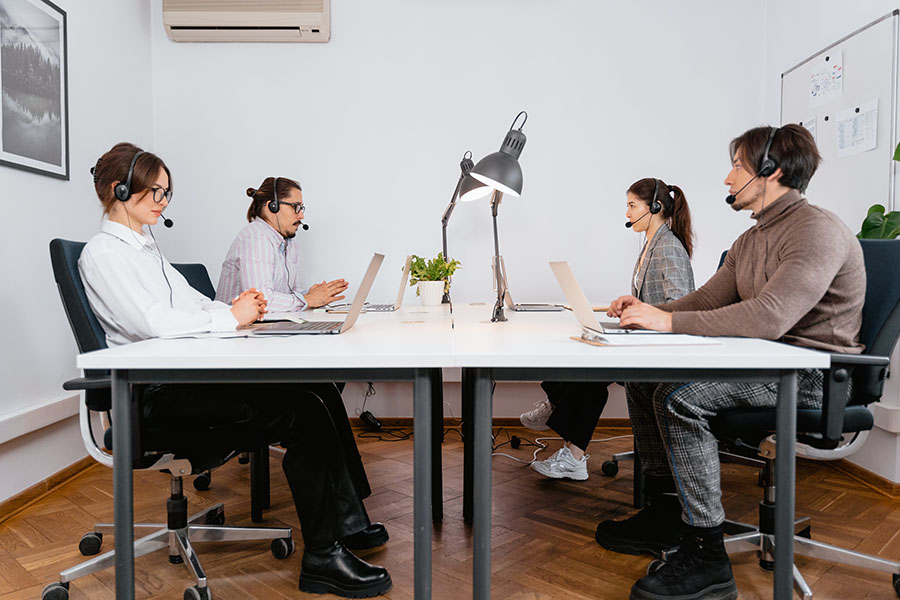 For a business to be successful, communication is one of those areas where stellar performance is required. After all, any kind of business dealing starts with communication. This is why as an entrepreneur or manager, you should strive to ensure efficient communication at all times. This means streamlining different kinds of communication at different levels. For instance, the business should have reliable means of communicating with their customers, suppliers, and business partners. Employees should also communicate effectively amongst themselves, with their superiors, the employer, and clients.
As a manager or proprietor, it is up to you to ensure effective communication at all times from within and without the organization. Business communication management is often a huge undertaking, but it gets easy if you are well informed. Thankfully, here are six proven tips you could use to improve the management of your business communications.
1. Know Your Audience
Frankly, trying to convey some message to an audience you don't understand can be such a hassle. For that reason, you need to understand the communication preferences and tics of your audience. For instance, some individuals may hate long-winded conversations, and others love no communication on Monday mornings at the workplace. Therefore, understanding that your audiences are wired differently goes a long way in making sure communication flows smoothly and is a lot more fun. This is precisely why the management team at Alfred London solidly recommends embracing new channels for PR teams, so you can deliver meaningful content to your consumers and stakeholders. This way, you will be creating movements of lasting change rather than moments that fade away easily. Once you understand your target audience, you can:
Gain insight and create a plan

Invest in PR and Social engagement

Curate content that appeals to your audience

Involve the right influencers

Invest in paid media

Organize events like conferences and consumer tours

And much more  
2. Use Proper Business Communication Tools
In today's world, face-to-face interactions are being replaced with digital means of communication in almost all business environments. While millennials and Y-ers are more into using live chat, there are still older generations of folks that prefer the good old sending of emails, letters, and even direct phone calls or face-to-face meetings. While choosing the right communication tools for your business might seem challenging, there is one rule of the thumb here. You need to ensure you choose the right tool based on your audience as well as the message being conveyed.
Also, you may come up with your own strategic communication using a variety of tools (such as traditional memos, meetings, telephone, emails, social media, internet, etc.) to achieve specific business results. For instance, most companies are relying on team communication apps for all their daily communication needs. These apps not only help save time but also allow streamlined access to information and in real-time.
When creating external and internal communication systems, make sure you select the right communication tools and technology for each task. Using the can wrong tools can result in poor performance. For example, when handling complex tasks, you can use video conferences; for the simpler ones, use text-based channels like chats and emails. Encouraging your team to participate in different online trainings for workplace communication will help you keep them engaged with maximum interactivity.
3. Tell the Truth
Truthful and honest communication is an important element of efficient business communication management. Business managers are not expected to lie or even shy away from having those difficult but necessary business conversations. So, for the sake of your business, you should address problems end-on instead of masking them. For instance, it is okay to let someone – whether an employee or client – know that there is a problem in case of any. Nonetheless, you should learn to listen carefully and be sure to ask relevant questions before jumping to conclusions.
4. Follow Up 
After sending any message in a business setup, don't assume that the message was received successfully, understood, and acted upon. In any of the types of business communications, effectiveness requires appropriate follow-up. As a matter of fact, communication shouldn't be a one-way process. So, you can achieve effective business communication follow-up through several ways. For instance, you may call for follow-up meetings, conduct polls, and surveys, or even track conversations through some specialized online project management software.
5. Non-Verbal Communication Matters A Lot 
Frankly, not all communications are verbal. In fact, studies show that non-verbal communication takes up to over 93% of the whole communication. In other words, that means the biggest percent of any message is received nonverbally. So, when doing any kind of business presentation, be mindful of your body language like posture, facial expressions, and gestures. If you don't appear to believe the message you're conveying to an audience, they are more likely to have a hard time believing it as well.
Finally, empathetic communication is an essential element that shouldn't be missed in any given business organization. Since work environments can be really stressful and overwhelming at some point, everyone must show empathy to each other. Moreover, communicating empathetically builds trust among workers, and they become motivated to put in more effort. With the few tips above, streamlining your business communications shouldn't be so hard.
The views expressed in this article are those of the authors and do not necessarily reflect the views or policies of The World Financial Review.