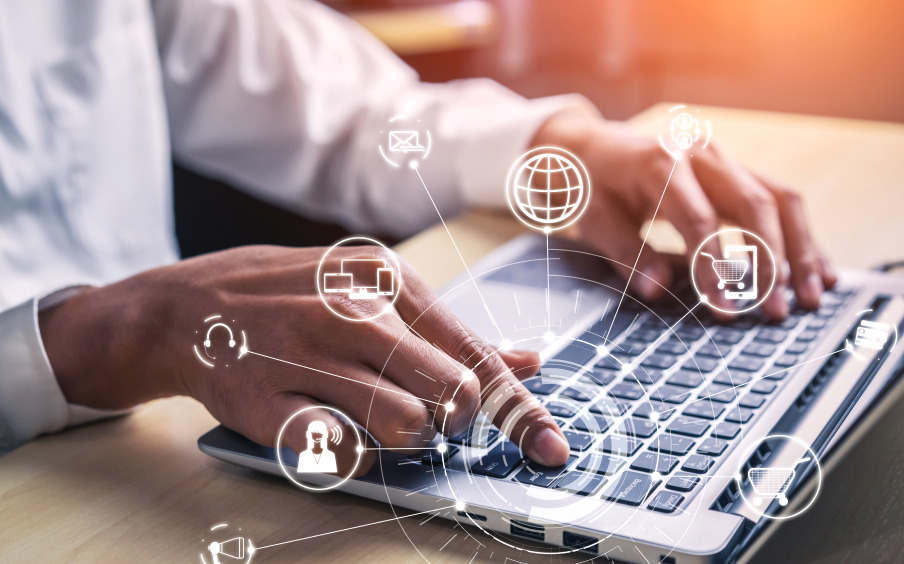 In an ever-changing industry like eCommerce, competition can be challenging. Online stores are becoming more and more popular. So, Investing in the best eCommerce management software will help your business to easily keep track of orders, inventory, and sales. Every year, new trends come up. Trends that can make a business grow and be much more competent than others. Thus, coping with all the trends is a must for all eCommerce business owners.
With that said, 2022 is coming, which means new trends will come up. What are these trends that will help businesses grow and earn more income? What strategies should an eCommerce business do? And what should be avoided?
To help you expand your business, here are five (5) proven practices that you should do: 
Social Media
The first one on the list is social media. For the past years, it has been one of the trends in promoting a business. And this year will still be one of the best ways to help your business grow.
TikTok is one of the most downloaded applications in Apple's App Store and Play Store. For the past years, TikTok has triggered its users to spend 37 million dollars. These results only show that Social Media applications have become part of people's everyday life. It can even affect its users and trigger them to do something.
In the past year, most social media platforms have evolved to cater to social commerce. They have built a feature in their platform to help sellers and buyers transact without leaving the app. For example, Instagram has added a Shopping Tab on its platform. Pinterest promotes items for sale by using buyable pins. 
Having sales channels on social media platforms is a must. This feature will surely help your eCommerce business grow. You get to promote your products and earn more income at the same time.
Voice Shopping
We all love conveniences. We like it when things get easier. It gives us more time to do other things we need to finish.
The voice-assistant speaker market will reach 4 billion dollars by 2022. Aside from that, voice shoppers will increase by 55%. And in turn, voice shopping will hit 40 billion dollars. These figures project that voice shopping will become a trend. 
eCommerce business owners should take note of this. They need to cope with this trend by optimizing their rank for keywords and phrases. So, they can suit voice-search queries more and gain more sales. 
Green Consumerism
Another practice is to take part in green consumerism. Searches about how online shopping impacts the environment have increased by 2,250% in the past year. This shopping trend clearly shows that more online retailers will take part in green consumerism this 2022.
People are now more aware of the situation on our Earth. As a result, there is a heavier focus now on the sustainability of our environment. Customers are delighted to know that they can contribute to a better future on Earth every time they buy.
It's great if your product can contribute to this campaign. eCommerce business owners can use this for their marketing. But it is a problem for products that do not have anything to contribute. It'll be better to use eco-friendly packaging and packing materials. With this, customers will still be at ease. They are assured that their money still contributes to a positive future.
Personalization
Enabling personalization in your shop will give a better experience to your customers. It will make them more satisfied. 
As an eCommerce business owner, your platform should offer personalization options. For example, categorize your products based on their brands, purpose, or variation. By doing this, you will surely give your customers a better experience. Also, it will leave a good impression on them. Consider partnering with an eCommerce branding agency to elevate your brand.
You can also do kits. You can mix and match your products to create a personalized kit for your buyers. There are fulfillment services that can make your kits and do expedited shipping to your customers. 
Studies show that 80% of consumers are more likely to buy from a shop that has personalized products and content.
SEO Diversification
Last but not least on the list is SEO Diversification. We know that Search Engine Optimization is a must if your goal in your business is to be successful. That is why SEO Diversification is still on the list of best practices to do this coming year.
Most online experiences start with a search engine. This will improve and boost your business' rank. And when that happens, it will give a better chance for new consumers to discover your business every day.
There are a bunch of sites in the market that can help you achieve this. One of those is Google's Keyword Planner. It can help your business look for the search volume and competition for industry-specific keywords. First, always choose words with medium to high search volume. Then, with competition ratings, choose those that range from low to medium.
Adding videos and optimizing them for search is also another great thing to consider. Studies say a 157% increase in search traffic for those who added videos. What made their site even better was when they optimized it for search.
However, doing this is not as easy as pie. There are other things that you should also do for your videos to be optimized. For example, add transcripts, appropriate titles, and thumbnails so that visitors will have the urge to press play. If you are unsure what to do, you can ask someone who knows SEO. Or you can hire SEO agencies in Melbourne to increase your business visibility.
These mentioned practices may be different in many ways, but they have one thing in common. It is to boost your business potential and give your shoppers a better experience.
But, before choosing a practice to do on your business, make sure to assess your business first. Conduct a detailed assessment and see if you can apply the techniques to your business. And one of the best ways to do that is to know your customers. Try to do a market persona or buyer persona to glimpse what your future customers are. If you know your customers, then you are already one step ahead.
The views expressed in this article are those of the authors and do not necessarily reflect the views or policies of The World Financial Review.