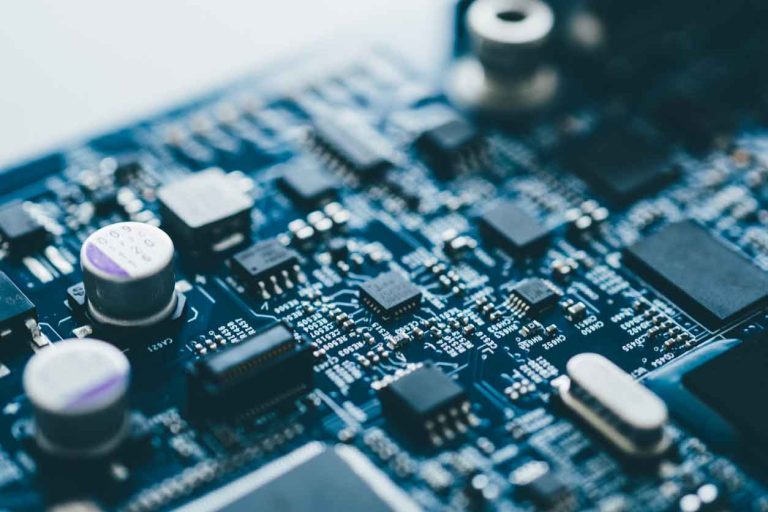 The Electronic Logging Device (ELD) is one of the most preferred tools in the fleet industry for tracking and compliance solutions. This product allows getting the real-time location of vehicles and drivers' behavior and receiving time-to-time notifications. The hardware works on a reliable software platform with GPS tracking and automated reporting facilities. ELD has various features to bring efficiency and productivity to operations while following all compliance requirements.
The Federal Motor Carrier Safety Administration (FMCSA) provides regulations for all commercial carriers to use electronic logging devices for their vehicles that can record driving hours and maintain electronic logs. ELD provides an FMCSA-compliant and DOT-certified electronic logging solution that can help optimize fleet operations and reduce operating costs.
An Electronic Logging Device works in sync with the automobile engine to collect data that indicates vehicle performance, fuel efficiency, maintenance needs, etc. Its primary function is to record the drivers' Hours of Service (HoS) by generating electronic logs. The ELD has many more functionalities and provides data that helps make timely and informed decisions toward ensuring operational efficiency, productivity, and cost optimization.
Major Functions of ELD
The ELD has features and capabilities to support fleet management activities effectively. This helps businesses to remain resourceful, efficient, and safety compliant. The features that customers look for in the ELD are as follows:
The ELD is GPS enabled and tracks the exact location and movements of vehicles on road. ELD allows fleet managers to plan suitable routes, manage driver performance, and save time by making prompt and actionable decisions. 
The ELD automatically records data related to HoS, engine diagnostics, and driving performance and prepares accurate reports based on an actual scenario that helps maintain safety and compliance as per FMCSA regulations. 
It is possible to track the pre-set routes for trucks and receive notifications in case of deviations with the help of ELD. Managers can optimize the routes of their fleets by getting real-time updates about location, road conditions, traffic congestion, etc. 
The ELDs are advanced devices that monitor whether the vehicle crosses the defined speed limit and generate notifications accordingly. It helps managers control driving behavior and guide them to follow safe practices.
One of the significant benefits of ELD is getting data on engine performance, mileage, and fuel efficiency. It helps to make an informed decision for managing fuel consumption and planning maintenance schedules. It will improve automobile performance and ensure overall productivity and cost control.
The ELD has connected the diagnostic port of the engine to collect data and prepare reports that provide information on technical issues and faults. By taking prompt decisions on maintenance needs and resolving problems, you can improve the truck's performance and efficiency in the long run.
IFTA compliance and CSA score
As per International Fuel Tax Agreement (IFTA), maintaining records and report generation becomes mandatory, which becomes more convenient with the application of ELD. It reduces the tedious job of manual reporting, saves paperwork and time, and provides automated calculations with mileage and fuel consumption data. ELD helps fleet businesses improve CSA (compliance, safety, and accountability) scores by taking care of all safety and compliance parameters.
Types of ELD
Two ELD options are available that customers can use for their fleet business. These are as follows:
Bring Your Own Device (BYOD): You can easily plug the device into the vehicle port and remove it anytime. The device is accessible through remote digital devices like smartphones and tablets.

Fixed device: It is a wired hardware device connected to a vehicle all the time and requires technical assistance for installation and removal. 
Best ELDs available for sale in 2022
A large number of ELD manufacturers have launched their products with multiple features. It is necessary to consider the features that best serve the purpose of FMCSA compliance. You need to do a cost-benefit analysis before selecting the ideal one. The best ELD products available in the market for sale in 2022 are as follows:
Matrack ELD
It is one of the best ELDs in the market, perfect for large commercial vehicle operations. The device is easy to install and use, ensures FMCSA compliance, and provides a satisfying user experience. The ELD provides many useful features at an affordable cost. The hardware installation is free, and the software service is available with a reasonable monthly subscription fee. The device works through user-friendly app support that provides all information via your smartphone. The Matrack ELD helps you to remain FMCSA compliant through automated and updated reporting. 
Key features
IFTA calculations 

Automated HoS logging

Voice-based status changing

Geofencing zone selection

Accident reporting
Price
The monthly charge is $14.95. The hardware is free, and there is no cancellation charge.
Garmin e-log compliant ELD
It is one of the most renowned names in electronic device manufacturing. This ELD is efficient in HoS reporting and log generation to ensure FMCSA compliance. The device collects all relevant data from the engine, keeps a record of HoS, and provides information to help you make informed decisions. The device installation is easy and conveniently works in coordination with the mobile app, which gives a satisfying user experience.
Key Features
Secure storage of HoS data in the phone

Durable design

Easy access to e-log from mobile

Live customer support
Price
The device price is $249.99, and there is no monthly subscription scheme.
 Omnitarcs IVG ELD
It is one of the most reliable and cost-effective ELD solutions with multiple features. It generates HoS reports and vehicle inspection reports (VIR) to track driver duty status and vehicle performance. The device offers easy-to-use features, alert facilities, and efficient software support. The device is a simple plugin tool that works through Bluetooth and WiFi connectivity.
Key features
Intelligent voice interface to access features

Bluetooth and WiFi-enabled

HoursGO mobile app for driver logs
Price
The hardware device costs $750, and the monthly subscription charge is $30.
Motive (Formerly KeepTruckin) ELD
This ELD is robust with various features like GPS, geofencing, engine diagnostics, and fuel management. It provides effective IFTA-compliant reporting and HoS logs. The hardware and the mobile app both are easy to install and operate. The device also can generate alerts on risky driving behaviors supported by videos.
Key features
Smart dashcam for critical event reporting

Fuel Tax calculations

Messaging and alerts
Price
It offers three different plans. The free plan provides the hardware free of cost for 1 year lease period. The starter plan offers basic features at a monthly fee of $20, and the Plus plan is available with advanced features at a $30 monthly subscription.
Gorilla Safety ELD
It is a newly launched device with the best document management features and a dedicated e-log mobile app. It has essential features that help managers to remain FMCSA compliant, improve CSA scores, and streamline operations. 
Key features
Document scanning facility

Electronic VIR and HoS reporting

Custom alerts

Low costing
Price
The initial price is $20 for taking the device on lease and a monthly subscription of $12 for the services.
Conclusion
An ELD is a feature-rich, FMCSA compliant, report generating and monitoring device that helps maintain better control over fleet operations. The real-time access and analysis of data guides managers to make informed decisions toward productivity and profitability. You need to analyze the features and benefits provided, in terms of cost and efficiency. Get a detailed and extensive list of ELDs for sale curated by YourBestFleet and save some bucks for your fleet business.
The views expressed in this article are those of the authors and do not necessarily reflect the views or policies of The World Financial Review.