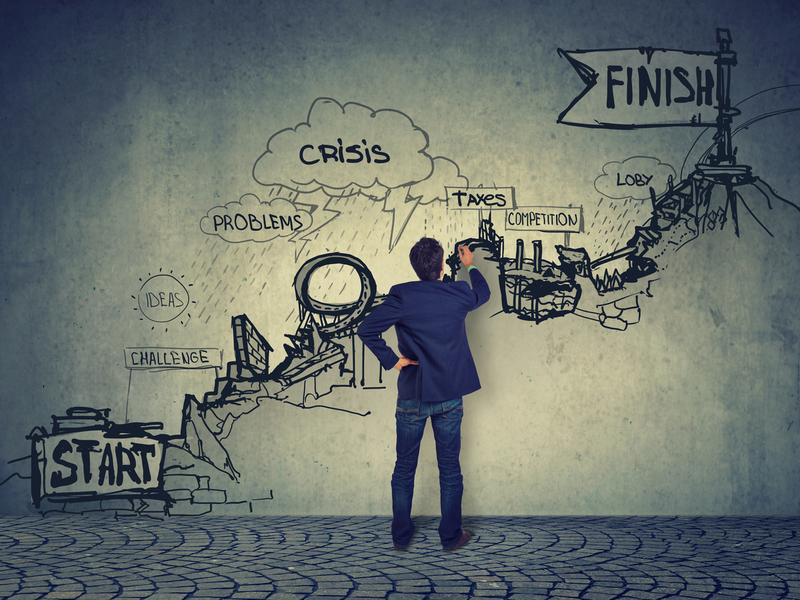 Entrepreneurs who own a seasonal business such as a ski resort, boating company, or seasonal product manufacturing, don't have it exactly easy. Aside from the fact they cater to a lot of clients during the peak season, they also have to ensure their business is striving during the off-season.
Because of this, they're constantly faced with challenges along the way. That's why many take out inventory financing to help them overcome the obstacles.
To ensure survival, seasonal business owners must be proactive when it comes to potential problems. Here are some of the many challenges that seasonal businesses face:
1. Maintaining a Stable Cash Flow All-Year Long
According to CB insights, cash flow mistakes are the main reasons for the closure of 29% of failed businesses. Knowing that, seasonal business owners must learn how they can spread out acquired income that sustains their business all year long. For instance, if a landscaping company is most profitable during spring and summer, they must learn how to maximize the cash they have in order to cover slow months.
Cash flow problems are just one of the many challenges that almost all businesses face. However, it can easily be avoided by having a back-up plan, like business loans. A lot of alternative lending institutions offer loan programs specifically designed for seasonal operations. They can also offer flexible rates and terms, as well, which can be helpful in a growing business.
2. Staff Recruitment
Seasonal businesses, in particular, have a hard time retaining their staff. Since some will be closed on their off-season months, staff will only be working during certain seasons of the year. Because of this, there's a high chance you won't be able to recruit good workers like you had the year before.
The best way to go about this is to offer your returning workers incentives. If you can afford it, raise their pay if they decide to work with you again. With new employees, make them feel like they're part of your company and offer them bonuses as well. Make them feel wanted and respected, and they will come back to work year after year for you, which will save your time and energy finding and hiring new people.
3. Controlling Expenses
It's also common for business owners to be tempted with spending more when cash is abundant. However, they must remember that the cash they receive must be able to sustain their business during the off-season months. So, best you maintain tight control over the expenses that go in and out of the company.
To avoid being confronted with this problem, entrepreneurs should set a budget for their business that they can stick to. They must compute their yearly operating costs and allocate some cash for savings. If there's still some cash left, they can then make use of it to buy equipment or other things needed in their business.
4. Bringing Profits During the Slow Season
Remaining profitable during off-months is perhaps the greatest challenge that every seasonal business face. Sometimes, the drop in their monthly revenue can be so drastic that they will experience issues with their cash flow if they don't hold back on their spending. Entrepreneurs need to remember that the survival of their business depends mainly on their cash flow. So, they mustn't deplete their reserves before the peak-season comes again.
Many seasonal business owners address this challenge by strengthening their marketing strategies during the off-season. Others may employ strategies like discounting products, generating excitement among their audience, or offering deals. You can also offer incentives to your staff during the off-season so they will be more motivated to work harder to sell your products.
5. Inventory Management
Having excess or inadequate inventory can be dangerous for your seasonal business. If you're selling perishable goods, then it's definitely not advisable to let them sit untouched for lengthy periods of time. However, the task of managing your inventory can be tough. If you don't have a proper system in place, you could lose complete control of your stocks and your investment will all go to waste. There are services available for bulk inventory buyers that may help your business get rid of excess inventory.
If you're having a hard time with inventory management, you can always apply some techniques. For example, the Min-Max system is the by far the easiest inventory management technique. You should also ensure that the stocks that come in first should be disposed of first. Since your cash is tied up in your inventory, you have to also be sure you sell them first so you can get the money you invested on it back.
Do You Need Inventory Financing for Your Small Business?
If you're experiencing financial problems during the slow season or cash flow issues because of poor inventory management, consider applying for inventory financing today.
The views expressed in this article are those of the authors and do not necessarily reflect the views or policies of The World Financial Review.