What do cloud infrastructure, cloud computing, Amazon Web Services, and your business have in common? And how can an AWS solution help you optimize costs? Read on to find the answers!
About Cloud Computing
Cloud computing is the IT service you can get on virtual (cloud) servers. It allows businesses of all sizes and industries to leverage remote computing facilities. With cloud computing, companies back up their data, maintain their disaster recovery plan, develop and test software, use virtual desktops, process big datasets, etc.
Cloud computer servers and networks can be private and public, and they fall into three main categories:
Infrastructure as a Service (IaaS). This is the most flexible and popular service offering virtual networks, hardware, and storage space. Amazon Web Services (AWS) is one of the well-known IaaS services providers.
Platform as a Service (PaaS). PaaS companies offer programming tools for software development. Businesses use this type of service to run their applications. Google App Engine is one of the PaaS products.
Software as a Service (SaaS). Through this model, users can access web services and various applications from any city of the world, provided they have an internet connection. Microsoft 365 is one of the SaaS examples.
The Expertise of Cloud Computing Specialists
Cloud consultants are tech professionals with skills and experience in system architecture, troubleshooting, support, and maintenance. Cloud technicians also possess knowledge on design, management, and other areas related to cloud computing networks and their infrastructure.
Seasoned engineers often know several programming languages, including Java, Python, Ruby, C, C++, PHP, etc. They're also expected to have several years of experience with AWS cloud and Microsoft Azure. You'll find several specializations of cloud computing experts like a software, network, systems, security engineer, or AWS cloud infrastructure architect.
Thousands of companies have started using remote web services in their operation. And since Amazon is the top cloud service platform for businesses, many organizations hire AWS cloud solution architects. These experts help corporations professionally approach their digital transformation and leverage the opportunities of cloud environments.
But what are the advantages of using AWS cloud application servers and employing a cloud architect Amazon?
5 Benefits AWS Infrastructure Engineer Can Bring to Your Business
If you're unsure whether AWS is a good idea, this list will probably motivate you to find a cloud computing consultancy and leverage the digital transition. So, once you switch to AWS and hire a dedicated cloud technician:
You pay less for IT solutions. Maintaining an in-house IT infrastructure requires significant investments in equipment and payrolls of the IT specialists to support it. Moreover, you cover all the costs related to constructing or renting premises and pay utility bills.
With cloud solutions, you only pay for the remote facilities you use and get the support service from your provider. And due to the economies of scale and expertise of dedicated technicians, the total cost of the cloud solution is much lower.
You can access your data anytime and anywhere. Since AWS infrastructure embraces the whole world, you can instantly deploy your application, no matter where your developers' team or end-users are. This way, your users can access internal data from laptops, smartphones, and tablets.
After setting the proper access rules, your teams won't need to carry hard disks or USBs with sensitive information. Moreover, you can keep the corporate data updated and coordinate it with other managers and co-workers.
Your IT team becomes more productive. When your IT specialists don't have to perform routine tasks like equipment setup, software update, vulnerability detection, disaster recovery, and others, they can focus on improving the quality of your product or services.
And with the self-service that AWS offers, end-users can change the system workload and use additional resources without involving network administrators. So, your engineers concentrate on critical business tasks.
Your data is secured. Top cloud providers use advanced technologies and adopt policies that ensure the safety and security of your data. Cloud solutions also better control potential threats over your IT infrastructure and developed applications.
With AWS, you don't have to worry about API hacking, data breaches, compromised authentication, and issues with accessed credentials. That's because high-security standards are among the prerogatives of cloud service hosts.
You can quickly recover data in case of an emergency. The AWS solutions maintained by the professional cloud architect ensure business continuity and disaster recovery. In case of power failure or other emergency, organizations will be able to recover their data promptly.
Once your company comes across any disruption, it will only take a while to restore access to its data and ensure the same workload. So, with cloud service, you needn't be afraid of data loss or suffering from inoperable devices.
And, of course, when migrating to cloud solutions, you'll have to accept several challenges: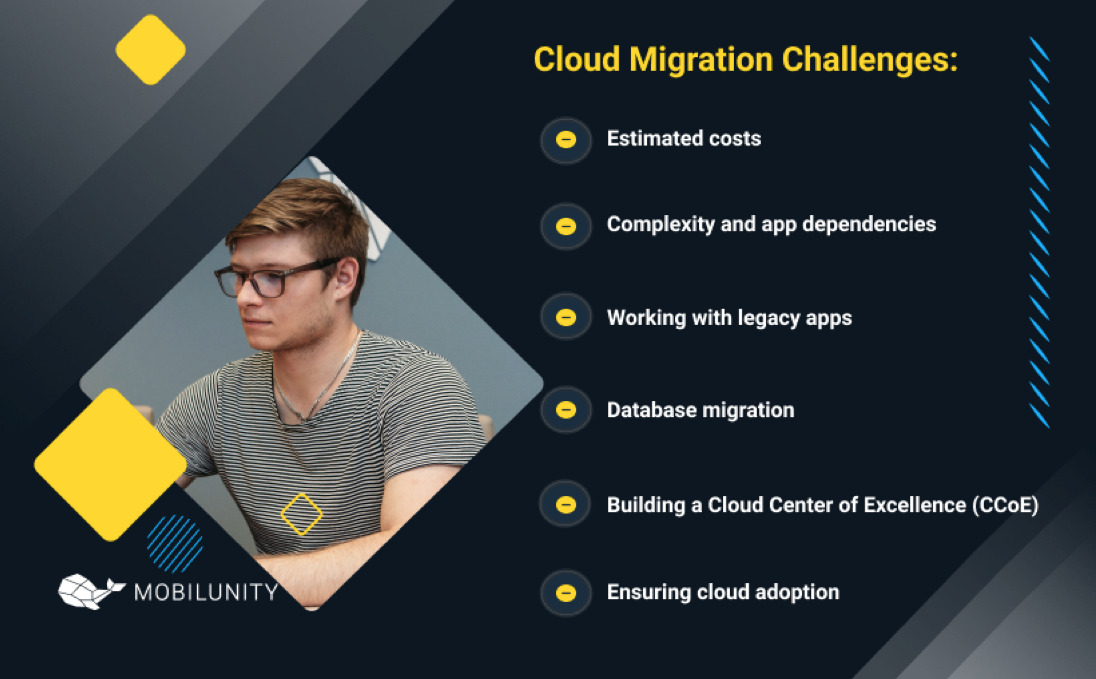 Summing Up
The demand for AWS architects grows rapidly because many businesses decide to move critical IT processes to the Amazon Web Solutions Cloud. Companies switch to clouds due to the benefits that this transition offers. They include cost-efficiency, information security, data recovery, workload flexibility, and improved performance.
The views expressed in this article are those of the authors and do not necessarily reflect the views or policies of The World Financial Review.