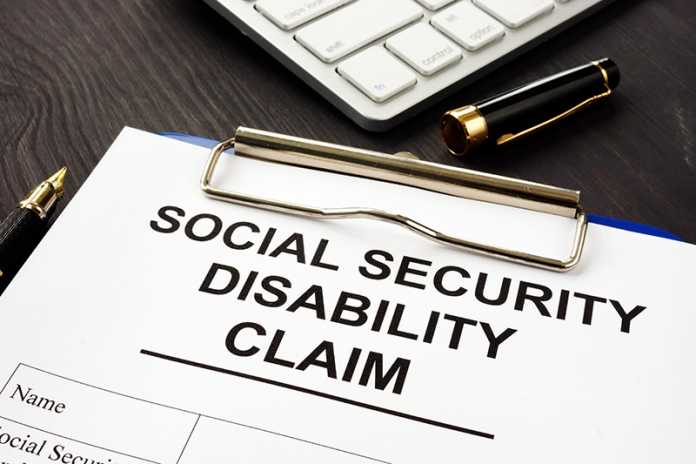 If you have a health condition that restricts you from working and earning a living, you may be eligible to file for Social Security disability insurance (SSDI) benefits. Generally, Social Security disability insurance is a program designed to compensate people who have become disabled, adversely affecting their ability to work.  
However, if you're filing a disability claim, it's essential to convince the Social Security Administration (SSA) that you're permanently disabled and, as a result, can't work anymore. Without proper knowledge and preparation, you may jeopardize your chances of getting a claim approval. As such, it's crucial to educate yourself about the Social Security disability claim to ensure a more desirable outcome.  
Below are the four things to know when filing a Social Security disability claim: 
1. There Are Two Criteria To Qualify For Social Security Disability Benefits  
When filing for a Social Security disability insurance claim, you must satisfy specific eligibility requirements. Generally, there are two criteria you should meet to qualify for disability benefits. These can include: 
You should have worked long and recently enough under Social Security. It's usually determined based on the number of work credits you've earned before the disability happened. Generally, Social Security requires 40 credits to be eligible for the benefits. You earn a certain number of credits when you work and settle your Social Security tax obligations.  

You have a medical condition covered by the Social Security Administration's list of impairments or qualifying conditions. This includes musculoskeletal disorders, mental disorders, neurological diseases, and other similar impairments.  
2. Strong First Impression Matters  
Being eligible to file a Social Security disability claim isn't enough to get approval. With the majority of applications getting denied, it can clearly indicate that SSA takes every claim seriously. In that case, it's essential to establish a solid first impression to increase your chances of getting your claim approved.  
One of the ways you should do to increase your chances is gathering evidence to prove your disability. Having certain pieces of evidence would substantiate your disability diagnosis and other relevant documentation, such as medical records, to convince the examiner that your medical condition has completely impaired your ability to work. With this evidence in place, you may be able to make a strong impression on the Social Security disability examiner about your claim.  
On the other hand, if you want to understand better why first impression matters when applying for SSDI benefits, you can check this additional reading from a legal website and other resources online for more information.  
3. A Lot Of Paperwork Is Necessary When Filing For Social Security Disability  
Dealing with a Social Security disability claim is never easy, especially regarding the paperwork involved. The filing process is considered paper-intensive, so proper preparation and knowledge about the required documents is a must. For instance, you need to complete several forms to comply with the required paperwork. In doing this, you must ensure that all disability forms are accurately and correctly filled out to minimize discrepancies.
The Social Security disability examiner will examine the forms to determine the impact of your medical condition on your ability to work. If your documents lack the necessary information, they'll more likely deny your claim based on that ground.  To avoid this, you should ensure all the paperwork is handled properly. Unless you're an expert in handling SSDI claims, it can be a good idea to look for an attorney who can help you with the application. They know precisely how SSDI claims work so that they can guide you through the process properly.
4. Your Family Members May Also Be Entitled To The Disability Benefits  
It's also crucial to know that Social Security disability benefits aren't only for people with diminished earning capacity due to a disability. If you're disabled and, in turn, can no longer earn some income, your family may also be entitled to some SSDI benefits under the following circumstances: 
Your spouse, who is at least 62 years old; 

Your spouse, regardless of age, who takes care of your child who is also disabled or under 16 years old; 

Your child, without disability, who is under 18 years old; 

Over 18 years old, your child became disabled, but such disability occurred before they reached the age of 22.  
On the other hand, it's also essential to know that if many family members qualify for Social Security disability benefits, the amount of money to be paid out can be proportionally reduced if it exceeds the maximum amount under your record.  
Bottom Line
Realistically speaking, many Social Security disability claim applications get denied regularly based on specific grounds, such as inaccurate application forms, failure to prove a disability, and other related situations. This makes the entire filing process more complicated and overwhelming.  
Therefore, if you want to save yourself from the headaches associated with the procedure, it's essential to keep the information mentioned above in mind. That way, you'll know what to expect and how to handle your claim more efficiently to attain a favorable outcome.  
The views expressed in this article are those of the authors and do not necessarily reflect the views or policies of The World Financial Review.