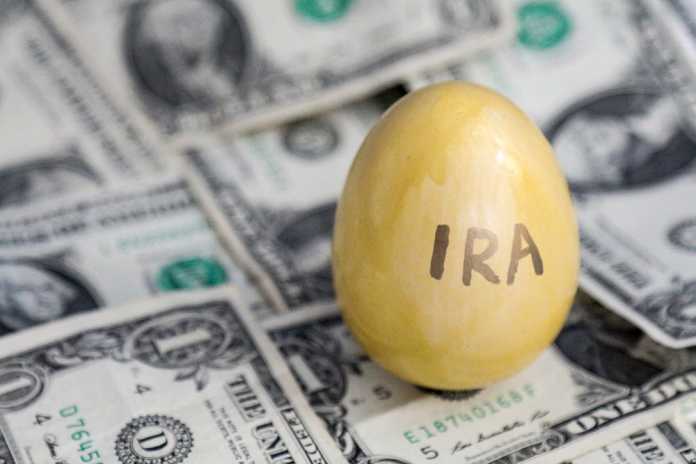 Investing is one of the smartest ways of preparing for a comfortable retirement. There are different things you can choose to invest in, ranging from gold, real estate, stocks, and other asset types. While most people are familiar with investing, a lot don't know about gold IRAs.
The acronym IRA stands for individual retirement account. It's a personal account where assets like gold and other precious metals are held in different forms like bars, bullions or even coins. Unlike a traditional IRA account that invests primarily in stocks, bonds and mutual funds, a gold IRA invests in physical gold and other precious metals to make a profit.
Before deciding to invest in a gold IRA, it's best to do your research first. Check out learnaboutgold.com/gold-iras to learn more and read on below to see find some of the essential things you need to know.
1. Why Should You Get A Gold IRA?
With the various investments' platforms and different regular IRAs constantly calling your attention, you may be wondering if a gold IRA is the right option. After all, you need to understand the advantages of a gold IRA to choose it over other investment platforms. Some of the benefits you'll enjoy when you invest in a gold IRA includes security and peace of mind. 
Having a gold IRA assures you that your investment is safe. Gold has confidently stayed immune to economic crises over the years. Instead of the value of gold decreasing, it has witnessed a rise in value. So yes, if you're thinking of one of the safest investments you can retire on, a gold IRA is one of the very best.
Another reason you should consider investing in a gold IRA is the ability to secure your investment against unnecessary tax. If you consider the effect tax, inflation, and economic crisis could have on your paper investments, you'd probably want to get a gold IRA. The security of your gold from tax is guaranteed as long as it remained in your IRA.
2. Choosing A Gold IRA Company
If you've decided to invest in a gold IRA, another essential consideration is the IRA company you're choosing. There are a lot of gold IRA companies offering attractive promotions or deals, determining the company that holds your gold and act as your custodian should be based on your particular preferences.
Each company has different offers for their investors. Nonetheless, the onus lies on you to do some research and determine the company that offers exactly what you're looking for. 
3. Who Is Your Gold Custodian and What Are Their Responsibilities?
A custodian is someone who has the official and legal authority to store your gold. However, this doesn't mean that a custodian can transact your gold for you. When it comes to selling or buying gold, the work of a custodian could be passive or active, depending on your agreement. 
Their general responsibilities include supervising and reporting the transactions done with the account in his/her charge. The following are some of the things you should consider when choosing a custodian. 
Are They Licensed?

Your custodian must be officially licensed. If you trust your investment with an unlicensed custodian, you may lose it.

Service Fees:

You should be interested in how much your custodian is charging you for the services they're rendering. Exorbitant service fees could adversely affect your investments. Be sure that the custodian isn't overcharging you. You should also ensure there are no hidden charges.

Can Your Custodian Take Initiative:

Although custodians are meant to be passive observers and supervisors, it's advantageous when you have custodians who could anticipate future trends and go above and beyond to ensure your investments are safe and thriving.  
4. What Are The Likely Challenges You Should Prepare For When Investing Gold IRA? 
Below are a couple of challenges to look out for: 
Expenses:

One of the challenges associated with

investing in Gold

IRA includes the expenses of setting up the account. This could be daunting, especially if you're not well-informed and prepared for it.


Compared with regular IRAs, you might need to spend more. This is because, with a gold IRA, you'll need to pay your officially licensed custodians.
Stealing: Another challenge you might need to prepare for when investing in a Gold IRA is theft and fraudulent activities on the part of custodians. The fact that your custodian is the one that supervises and reports your transactions leaves your investment vulnerable. However, you can protect yourself against gold IRA scams if you choose the right custodian through diligent research.
Conclusion
Investment in a gold IRA is one of the best choices you can make for your retirement plan. However, to enjoy the full benefits of this investment, you have to be well-informed and prepared for the likely challenges. Some of the essential things you should know before investing include: why you should get one, what custodians do, and how to choose the right gold IRA platform. 
Disclaimer: This article contains sponsored marketing content. It is intended for promotional purposes and should not be considered as an endorsement or recommendation by our website. Readers are encouraged to conduct their own research and exercise their own judgment before making any decisions based on the information provided in this article.


The views expressed in this article are those of the authors and do not necessarily reflect the views or policies of The World Financial Review.