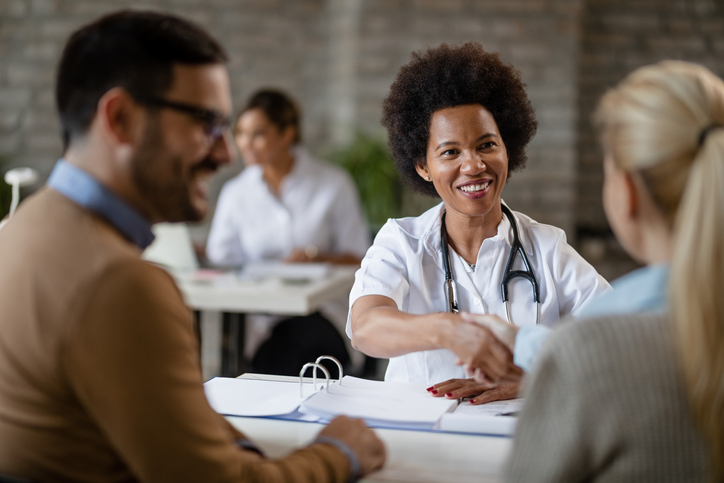 As of 26th April 2022, more than 80.9 million had contracted COVID-19, with 990,000 people succumbing to the disease. Considering the massive impact of the virus, Northshore Clinical Labs took it upon themselves to halt the relentless march of the elusive disease.
During the endless outbreaks wrought by SARS-Co-2 variants such as Omicron, Northshore Clinic teamed up with various organizations to provide health care services and reduce the social stresses of dealing with the pandemic. Here are some ways Northshore Clinical Labs has benefitted the community
How Northshore Clinilca Labs Supports the Community
Northshore Clinical Labs operates from Chicago, IL, striving to impact its surrounding community significantly. The clinic targets local and non-local organizations.
Northshore teamed up with other health departments, such as the Illinois Health Department, to provide high-quality COVID and non-COVID testing and treatment.
To ensure a comprehensive testing and treatment scope, Northshore Clinic also hosted testing in schools, summer camps, and homeless organizations in the following ways:
1. Supporting Organizations through the pandemic
The Clinic provides cutting-edge technology and infrastructure that facilitates rapid blood and PCR testing. Therefore, the Clinic can be a round-the-clock organization conducting COVID and non-COVID tests.
Northshore conducts an average of 20,000 tests, inclusive of standard diagnostic services. As with any other virus, time is of the essence, especially when dealing with fast-acting viruses such as COVID 19 and its variants.
Even with the recent outbreak of Omicron, conducted in-house research on the variant. Northshore Clinic has firsthand experience in handling and dealing with Omicron.
The virus affected Northshore Clinical staff members, leading to an understaffed facility, which took an extended period to conduct and deliver tests. Such a shortage leads to new regulations to avoid future occurrences.
That's why Northshore's innovative testing system can deliver results 72 hours after testing. With such a system in place, its partners and affiliated organizations can conduct and deliver tests rapidly.
It enables the companies to pinpoint the number of affected employees fast and accurately and commence isolation protocols to safeguard other employees. Collaborating companies feel a sense of relief and security as the safety of their employees is a top priority.
2. Testing in nursing homes and homeless organizations
I. Support services through homeless programs: The housing crisis had exponentially increased as the pandemic hit, leaving 580,446 people homeless, according to research conducted by the National Alliance to End Homelessness.
COVID-19 was the leading factor, but other related pandemic problems also led to the sharp rise in homelessness figures, including:
Loss of work

Employees laid off from work

Economic instability
Established in 2016, ShowerUp is a non-profitable organization sponsored by Northshore Clinical Labs. It aims to provide hygiene items to displaced and homeless people through mobile units in 3 locations—Nashville, TN, Wichita in KS, and Huntsville in Al.
Northshore Clinic and ShowerUp continue to work together to extend these services to other agencies and businesses to increase their impact on the community.
II. Offering nursing homes and other care home facilities: Nursing homes provide home-style facilities to the senior and disabled population. With the ongoing pandemic, most nursing homes or organizations housing the old were flagged as high-risk centers.
At the onset of the pandemic, Northshore aided such communities by sending expert teams to such locations to conduct tests on the residents, visitors, and staff. Locations include:
The Springs of Monarch Landing

Bridgeview Healthcare center

Westminster Place

Three Crowns Park

Greek American Rehabilitation Center
Northshore also sent staff supporting vaccine drives conducted at the various senior establishments.
3. Ensuring children continue to learn
I. Charter Schools: Research shows that social interactions in the academic setting are crucial in improving students' critical thinking and problem-solving skills. It is, therefore, crucial to keep children learning in school to improve their academics.
The LEARN Charter School Network is a benefactor as Northshore Clinic offered COVID-19 testing to all students and teaching and non-teaching staff, ensuring learning continued on-site.
II. Summer camps: Social interactions became a colossal causative factor in spreading COVID-19, but it is undeniable that social interactions are a beneficial key to children's physical and mental growth. During the summer of 2021, Northshore Clinic helped establish 100 summer camp testing grounds to conduct testing for the campers and staff.
To allay parents' fears of exposing their children, expert teams from Northshore set up PPE and testing supplies in each camp and provided PCR tests, all in under 18 hours.
Northshore Clinical Labs Impact on the Community
The Clinic has positively impacted the community by providing rapid COVID-19 testing. Northshore did not limit itself to testing in the community but collaborated with several partners to have the most significant impact on the fast-moving virus and its variants.
For instance, Northshore collaborated with companies, schools, homeless homes, and nursing homes. The Clinic even extended its reach to charter schools and summer camps to ensure it impacted the most people.

Disclaimer: This article contains sponsored marketing content. It is intended for promotional purposes and should not be considered as an endorsement or recommendation by our website. Readers are encouraged to conduct their own research and exercise their own judgment before making any decisions based on the information provided in this article.


The views expressed in this article are those of the authors and do not necessarily reflect the views or policies of The World Financial Review.