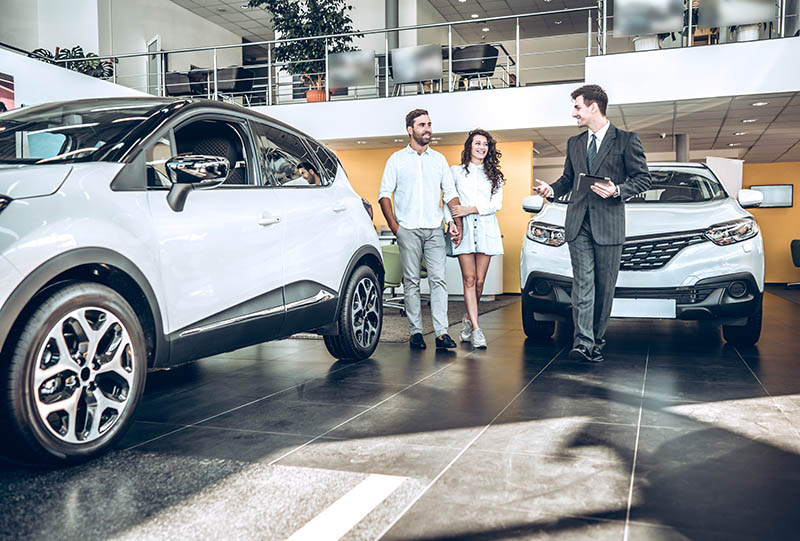 Finance and insurance managers work in car dealerships, supervising salespersons, and assisting customers in choosing the best financing options. As such, these professionals should be an expert in the financing process and the internal auto dealership systems.
Auto finance managers, as they're also called, must also possess an analytical mind, have problem-solving, and good communication skills among other traits. If this job position interests you, read the rest of this article to find out why you should take the first step in becoming one. 
What Does A Finance And Insurance Manager Do?
Before rushing to get a recognized accreditation as a finance and insurance (F&I) practitioner, one must understand what an auto finance manager does. 
Here are a few of the core responsibilities of an F&I manager: 
Supports car salespersons and customers to find the best financing options.

Explains all about car financing, insurance, and warranty options clearly and addressing all clients' queries about these subjects.

Acts as the channel between dealerships and financing institutions.

Maintains good relations with lending institutions to secure the best and most attractive loan options.     

Processes financing and leasing agreements properly.

Familiar with all the legislation applicable to new and used vehicles and ensure these are implemented in the dealership.  

Training and informing the sales team of the financing and lease programs, as well as other dealership-specific methods relative to warranties and other promotions.    
Needless to say, an auto finance manager has a lot of things on his or her plate—from car industry legislations to financing schemes and the car industry market.      
Why Become A Finance And Insurance Manager? 
As the auto dealership industry becomes highly competitive due to decreasing inventory amid continuing vehicle purchases, the F&I manager holds the important role that separates a dealership store from the rest of its competitors.
Aware of the financing and insurance schemes and promotions, the auto finance manager can craft an attractive financial package for prospective car buyers. This career can be lucrative for the following reasons:
1. It Involves Minimal Risks   
Like the rest of the workforce, the majority of finance and insurance managers work 40 hours a week. Because they're often in the dealership store and work during office hours, they face lesser occupational risks compared to employees who work in the field or in construction sites. 
Since F&I managers don't necessarily have strict sales quotas, there's also less pressure and stress to hit high targets. In some cases, overtime may be required for document processing that needs to be expedited. 
It doesn't mean that it's an uninteresting job, though. Financing and insurance managers need to have problem-solving skills to find solutions to complex financing problems. For instance, an auto finance manager could help a borrower find ways to get a car loan approval even with a bad credit score.
2. It's A Stable Career 
Apart from a vast array of career paths to choose from, snagging a position in the automotive, finance, and insurance industries is a stable option. Wherever you may be in the world, you can always find a job as a finance and insurance manager in any car dealership.   
A certificate in finance and insurance management can further land you jobs outside of the automotive sector. Finance managers are in demand in the banking, investment, and insurance industries, as well as in all offices.      
Because of the vast range of sectors available for financial managers, the Bureau of Labor Statistics (BLS) projects a 15% job growth in the sector from 2019 to 2029—higher than the rest of the industries.  
3. It's A Dynamic Role With Room For Growth 
Working as an F&I manager, you need to be well-versed with the auto industry and the laws that govern it. At the same time, you need to understand the key components and dynamics of the financing sector, including the workings of the insurance industry.
Because these sectors are never static, it can keep you busy being updated with the recent developments in the market, as well as new laws that may impact the automotive, sales, financing, and insurance industries.    
So, whether you'll end up as a finance and insurance manager, a credit manager, a bank, or an insurance executive, there's always an opportunity for you. And if you want to stay in the automotive industry, you can eventually get promoted as a controller, finance director, sales manager, or auto dealership manager. 
Final Thoughts 
With a career as a finance and insurance manager, you'll never go wrong. This job position involves familiarity in highly stable sectors. Thus, a trained professional in these industries is highly employable. 
As a finance and insurance manager, gaining proper education and training, as well as adequate experience is essential for career advancement. And if you want to switch to another financial sector, you may end up working in retail banking, lending institutions, investment, insurance, and similar institutions.
Disclaimer: This article contains sponsored marketing content. It is intended for promotional purposes and should not be considered as an endorsement or recommendation by our website. Readers are encouraged to conduct their own research and exercise their own judgment before making any decisions based on the information provided in this article.


The views expressed in this article are those of the authors and do not necessarily reflect the views or policies of The World Financial Review.