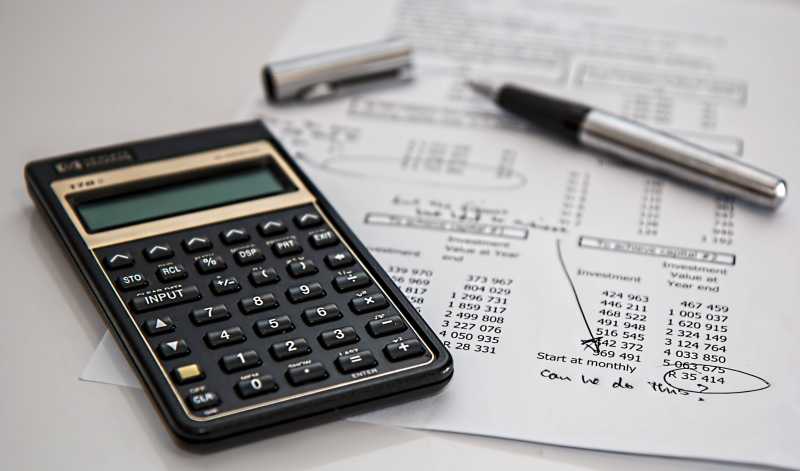 The ancient Greek philosopher Heraclitus said that change is the only constant thing in the world. Everything around us reaffirms his saying. Modern life is vastly different from previous eras, and the pace of change is much faster now. Banking is the same, as it has evolved over the years and continues to change. Technological integration in the banking industry is not a new phenomenon. 
Historically banks started using computers many decades ago.  Innovation, workforce transformation, and technology advancements have reshaped the banking industry and brought new things forward. 
The outbreak of the Covid-19 pandemic compelled people globally to rethink their priorities and adopt new habits. Many industries suffered a significant loss and tweaked their practices to sustain themselves in the market. The banking sector was no exception, and it changed in many ways post the novel virus. 
Though online banking and e-transactions were introduced before the Covid-19 pandemic drastically altered human lives, it saw a massive surge when governments administered lockdowns and forced people to stay home. Banking leaders turned towards technology and introduced different techniques to meet customers' expectations and continue their operations. 
Following are some of the most significant ways banking changed since the Covid-19 pandemic. 
1. Automated Banking Operations 
The Covid-19 pandemic compelled even those to learn technology who preferred sticking to older practices. People had no option but to use technical devices to bring some normalcy to their lives. The banking sector had already turned many banking functions online, and it offered features like online bank transfer and mobile payments before coronavirus hit the world. 
They have now upgraded their banking operations and made many processes digital. Some banks now offer the facility of opening an account through their application or website; several have taken advantage of cloud computing and use it for data analysis. 
Although the banking sector utilizes advanced technology and the latest pieces of technical equipment, banks are now looking for qualified candidates to cater to increased demand from the public. This makes choosing a career in banking an excellent choice. 
The pandemic created many jobs in the banking sector, requiring candidates with advanced degrees to start as soon as possible in high-level positions. As a result, banking professionals enroll in online universities and earn professional degrees like a master of accountancy online to be the ideal candidates for vacant high-level positions.   
2. Customer Management 
Customers' requirements have changed towards banking as they are also leading their lives with new sets of rules. Nowadays, customers are demanding more digital services with the most negligible human interactions to prevent social interactions.  Many banks who were stuck to older banking methods saw little to no growth and are struggling to meet the demands of their customers. 
The entire process is far from efficient. Banks address these issues to maintain virtual proximity with the customers and nothing more; banks modify and improve their digital footprint through collaboration from the fintech community. 
3. Lowered Liquidity Buffers
The spread of the virus strained and created uncertainties in the market globally. Although banking systems in many countries managed to run correctly, there are still some uncertainties due to the fluctuations in demand and funds. 
Banks are trying hard to cope with lower liquidity buffers. In addition, Federal Revenue Systems of different countries are stepping in to help banks deal with the crisis. They have also lowered the liquidity ratio to meet the demands and support clients who suffered due to the covid-19 pandemic. 
4. Revised Banking Laws
The banking sector has several laws and regulations, and they keep the sector operations running in an organized manner. The sudden spread of the virus forced governments to take drastic measures and enforced lockdown, which did not give industries time to think and revise laws. 
With the evolving situation of the covid-19 pandemic, banking has changed its rules and now runs on revised laws for the time being. Many banks are showing some leniency in loan payments and offering loans on revised conditions. 
Besides, banks have continually reviewed and brought forward new rules around interest and other banking operations.
5. Net Income Margin
The post-covid-19 world of banking has lowered interest and growth rates, directly affecting banks' net income margin. The banking sector was already going through a low phase, and the covid-19 pandemic injured it even further. Experts predict that the covid-19 crisis will continue to result in lower interest rates which will further impact their net income margins. 
The banking sector is gradually adopting digital money, and many new competitors of banks have emerged. Banks are striving hard and are embracing more unique ways of running operations to build more agile and resilient organizations while increasing net income margins that is How to Stay Consistent in Business. 
Many people aspire to work in the banking sector. Banks now require people to be technically innovative and possess strong finance, accounting, and business administration skills. After the upheaval of the ongoing pandemic, a vast majority of people are turning to online education. 
As mentioned earlier, like many industries, the educational sector conducts online classes, offering online degrees in various disciplines. People can earn a master of business administration online degree from the comfort of their own homes and learn different ways of increasing the net income margin for their organizations. 
Conclusion
Banking has transformed significantly in the past decade, but the ongoing pandemic changed many banking procedures within a year. Banks are experiencing a reduction in credit facilities, and the need to recalibrate the existing liquidity stress models may arise. 
Furthermore, banks are also dealing with additional capital requirements to maintain capital adequacy more frequently. The pandemic impacted every industry and hit the global economy hard. Many companies bore massive losses, affecting the banking sector in one way or another. 
Banking has changed significantly post covid-19, and experts say that the novel virus may further bring more changes.
The views expressed in this article are those of the authors and do not necessarily reflect the views or policies of The World Financial Review.