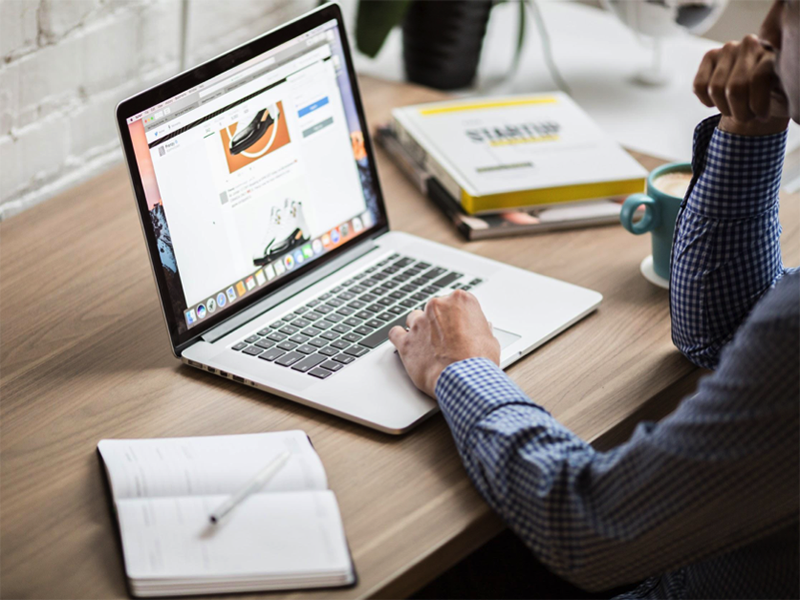 If you struggle during your business course, we have a relevant suggestion on how to solve the problem. The point is in using top-quality resources that will improve your understanding of business. In this material, we present ten useful to any business student resources that will kickstart your academic performance.
Review websites
One of the most important skills for business students is research and analysis of information. One must be able to take into account all risks and choose the best option for their business. While at school, review websites are something each student deals with, so no wonder a reliable review website can help save precious time.
For example, as a student you might need to find a room for rent or professional help with your assignment. If you find some company online, like Paper Rater, you won't be able to predict whether you'll succeed at your accomplishments. Thus, Paper Rater reviews will provide you with all valuable information on whether this is a credible resource. Similarly, review websites often allow you to collect more information than the company representative can provide you as people share their personal experience on such a resource.
University databases
For sure, databases of diverse colleges and universities are reputable sources of educational materials on business. You may use your educational facility's database or reach open-access materials provided by other facilities, such as Walden University. It is an excellent approach if you seek more detailed and sophisticated materials.
Video games
The best websites providing business simulations are other popular sources of entrepreneurship knowledge. They allow you to develop specific skills in practice, which can give you a great advantage in the domain of commerce. There are many interactive web apps to choose from, such as Business Simulation Game and BTS.
General research databases
There are multiple research databases that provide students with thesis papers, scholarly articles, study reports, and other credible sources for research. You can use such resources to get sophisticated and informative materials on a broad range of business-related questions. Surely, lots of sources on such websites require paid access, but you still have great chances to find free and useful references on such websites.
Popular business magazines
Sometimes, you should not seek very sophisticated sources to improve your understanding of business. Actually, such resources as Forbes and Reuters can give you much relevant information. You can read diverse articles or essay materials from those authoritative magazines to know more about the trends or research success stories of notable entrepreneurs.
Though these recommendations are general, they give you an idea of what you should be reading in a spare minute. And here are a few of my personal favorites for every business student you can bookmark right away:
American Educational Research Journal
Do not underestimate this source of information. Sometimes, students provide really meaningful content in their articles written for educational journals, such as American Educational Research Journal. The main benefit of such sources is that they are written in a scientific yet relatively simple manner that will not disappoint you.
Hubspot Academy
Nowadays, you cannot become successful in business without understanding how to promote the product. Marketing research is a must for any business learner. Make sure to check marketing resources, such as Hubspot Academy, to become more proficient in this sphere.
Rutgers Business Review
Surely, such sources can seem difficult for an average student, but if you aim high, prepare to work with professional literature. Such magazines as Rutgers Business Review can become your most valuable sources of information on business trends, market shifts, and emerging issues. In movies, you can often see credible business analysts reading such journals. Well, there is definitely a grain of truth in such images.
Business Explained on YouTube
Teachers often give their students an assignment to watch various educational videos. It is because they understand the learning potential of properly visualized courses. Fortunately, you can find a broad range of such lessons on YouTube. My personal favorites are the channels Business Explained and Crash Course.
JS Business Solutions Blog
Often, you can find useful information on business and innovation in various blogs of credible persons. A successful entrepreneur, a scholar, a teacher, or even a group of investors can share their experience and opinions on such a blog. Finding a useful blog on the Internet is not a challenging task. My personal favorite is JS Business Solutions Blog.
In conclusion, there is almost an unlimited list of resources that can be used by business students. Our ten essential picks include marketing resources, review websites, university databases, college student journals, professional journals, educational videos, credible blogs, simulations, research databases, and popular business magazines. The use of such resources can greatly improve your academic performance and even grant you success during the nearest exam!
The views expressed in this article are those of the authors and do not necessarily reflect the views or policies of The World Financial Review.